Arts
No Rip Off, Says Secret Ballot Producer Marco Mueller on Newton Plagiarism Row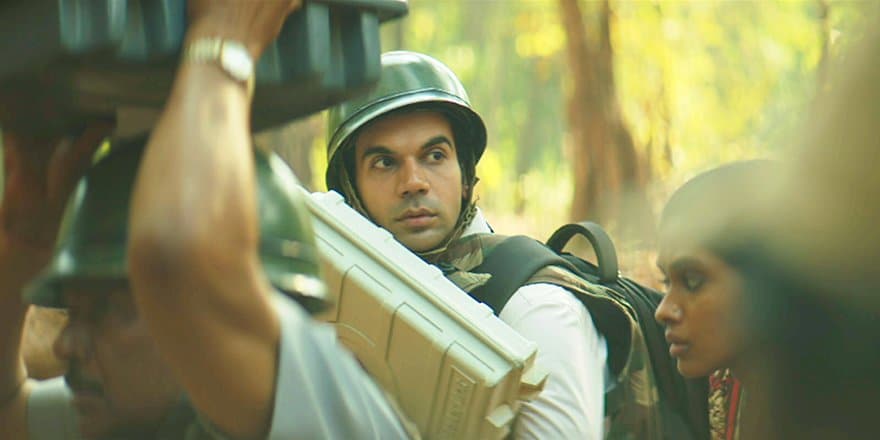 Newton, India's entry to the Oscars, gets mired in controversy for alleged similarities to Iranian film Secret Ballot.
By
The Rajkummar Rao-starrer Hindi film Newton is currently making news once again for being the Indian entry to the Oscars in the foreign language film category. The film, directed by Amit V. Masurkar, is a satirical look at the country's election process.
While Indian filmmakers and viewers expressed happiness over the decision, social media has also been abuzz with reports that Newton is inspired from Babak Payami's Iranian film, Secret Ballot. Members of Bollywood fraternity, including Anurag Kashyap, as well as fans have openly snubbed the connection between the two films.
Secret Ballot producer Marco Mueller also came out in defense of Newton, saying there was not even a hint of plagiarism, IANS reported.
On Sept. 25 night, Kashyap, in a Facebook post, shared Muller's opinion after watching Newton.
"A pretty decent film, definitely no rip off from our Secret Ballot (even if the general concept is the same)" and then I asked him if I can share his response on social media? He replied,"Please feel free as you see fit, there is not even a hint of plagiarisation," Kashyap, who spoke in defense of the film on Sept. 24, posted.
He also shared the screenshot of his conversation with Mueller.
Kashyap had earlier tweeted: "Newton is as much a copy of Secret Ballot as The Avengers is of Watan Ke Rakhwale."
He added: "Newton is an award winner from Berlin fest and I can promise you those curators watch more films in a year than rest of us do in a lifetime."
National Film Award-winning moviemaker Jaideep Varma posted a long note on Facebook, urging people to watch both the films.
However, not everyone was quick to jump and take the Indian film's side. Asjad Nazir, the entertainment editor of Eastern Eye newspaper, posted tweeted that the film may get disqualified for because of its similarity with the Iranian movie.
Have spoken to some experts. India Oscar entry #Newton likely to get disqualified early because its so similar to the film #SecretBallot 🙄

— Asjad Nazir (@asjadnazir) September 23, 2017
Veteran film critic Khalid Mohamed withdrew the rating of four stars that he had given to the Newton, and tweeted:
SAD!!! NEWTON is too close for comfort to Iran's SECRET BALLOT.Withdraw my 4 stars revu for whatevr it was worth.

— khalid mohamed (@Jhajhajha) September 23, 2017
The movie, produced by Manish Mundra of Drishyam Films, had its world premiere at the prestigious Berlin International Film Festival, where it won the CICAE Award for Best Film in the Forum Section.
While Newton, which stars National Award-winning actor Rao, revolves around a government employee who struggles to supervise voting in a forest area of Chhattisgarh, controlled by Maoists, Secret Ballot is described as a movie that centers on the life of a lady ballot officer who visits a desolate place to encourage voters to take part in the elections.
Masurkar has already spoken over the controversy, saying: "The story was born from my heart. I had no idea about Secret Ballot."