NRI
New Zealand Parliament Gets 3 Indian-origin MPs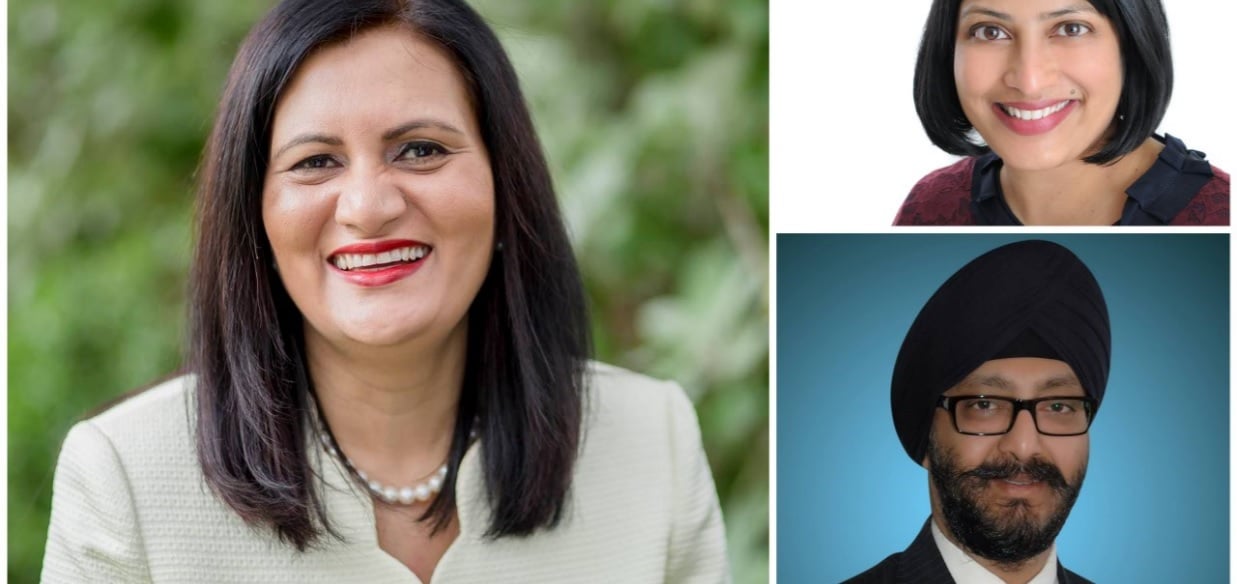 Kanwaljit Singh Bakshi, New Zealand's first Sikh and Indian-origin parliamentarian, was elected for the fourth consecutive time.
By
Three Indian-origin politicians, including two women, have been elected to New Zealand's 121-member parliament following the recent general election. This marks the beginning of Kanwaljit Singh Bakshi's fourth successive term, and Parmjeet Parmar's second term. Priyanca Radhakrishnan will serve as the Labour Party's MP for the first time.
The centre-right National Party, to which Bakshi and Parmar belong, failed to get the parliamentary majority even after being placed first with 46 per cent of the votes. The party will have to create a coalition if it wants to extend its nine-year hold on power.
The centre-left Labour Party, of which thirty eight-year-old Priyanca Radhakrishnan is a member, received 35.8 per cent of votes, according to the Election Commission statement. Smaller parties took rest of the share.
Prime Minister Bill English, who leads the National Party, delivered a victory speech in Auckland, New Zealand's largest city. Labour Party leader Jacinda Ardern has not conceded defeat.
Delhi-born Bakshi is New Zealand's first Indian and Sikh member of parliament. He was first elected in the 2008 elections. A University of Delhi alumnus, he moved to New Zealand in 2001 with his family. Bakshi contested from the Manukau East constituency in Auckland.
Parmar, a resident of Auckland, has been living in New Zealand since 1995. She has a PhD in Biological Sciences from the University of Auckland along with a Bachelor and Masters degrees in Biochemistry from the University of Pune. Parmar contested from Mt Roskill, Auckland constituency.
Priyanca Radhakrishnan was born in Paravur in Ernakulam district of Kerala. She spent a major part of her childhood in Singapore before moving to New Zealand as an international student. She was a student of Victoria University of Wellington and graduated with a Masters degree in Development Studies. Radhakrishnan contested from Maungakiekie, Auckland.
Another Indian origin MP who is in the sitting list of New Zealand's First party, Mahesh Bindra, is out of the parliament as his party failed to garner enough votes.