Immigration
New York Can Wait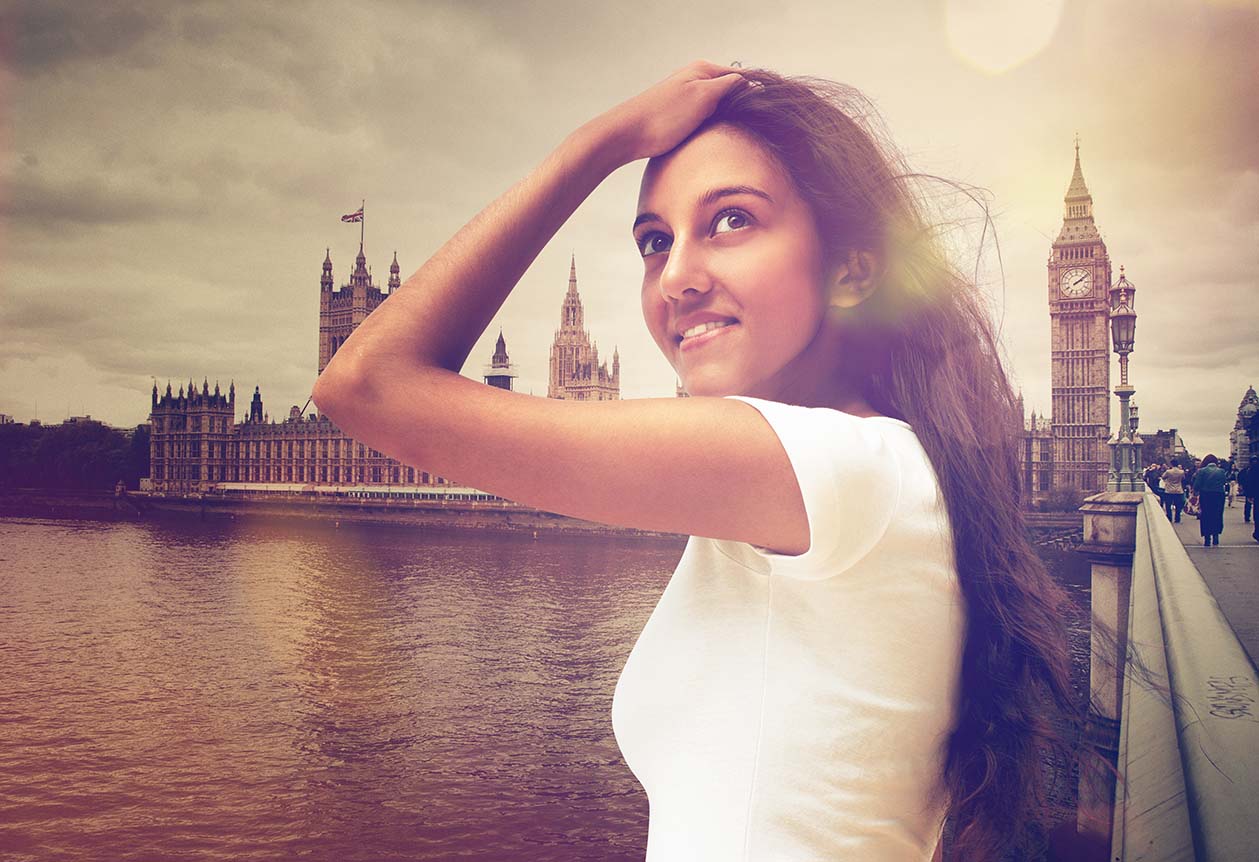 Indians are canceling U.S. holiday plans amidst rising hate crime incidents.
The Dean household in Gurgaon, Haryana, is a flurry of activity. The family of four is busy googling holiday destinations and calling up travel agents to identify countries that offer a quick visa and a hassle-free holiday. Their frenetic search for a destination is prompted by the cancellation of their planned travel to the United States this summer.
Rupali Dean, a food consultant, says: "We had our visas ready and planned to make a trip to New York and Chicago, followed by Seattle to meet some of our family there. However, we were quite rattled to hear about the hate crimes against non-whites. Also in this politically charged atmosphere in America where we hear about uncalled for airport scrutiny, the entire idea of a relaxed holiday is defeated, so we are looking at other destinations, such as Thailand or Vietnam that may be away from the hustle of hatred and ensure a relaxed vibe."
The Deans are not alone. Following a spate of hate crimes targeting Indians and other minorities, as well as news reports on indiscriminate airport checks, many Indians planning to travel to the United States for holiday or to meet family settled there, are either re-thinking their travel plans or postponing their trips.
The news of three attacks on Indians, including ones in South Carolina and Seattle in a span of 10 days in February and March, has rattled Indians worldwide. Indian media are replete with reports that prospective Indian immigrants to America were so traumatized by the murder of Indian engineer Srinivas Kuchibotla by a U.S. Navy veteran in Kansas in February that many are reassessing their plans to relocate to the United States.
Reports of Kuchibhotla's inconsolable mother, who recalled how she had urged her son not to return to the United States, as well as comments by the father of the second Indian victim Alok Madasani, who was injured in the attack, urging Indians to avoid sending their children to America, has prompted frenetic calls by families concerned about the safety of their friends and relatives in America.
India's External Affairs Minister Sushma Swaraj sought to allay the fears in a statement in parliament declaring that the U.S. Government had assured India that these hate crimes were outliers and did not represent the overwhelming sentiments of Americans toward Indians. She cited the heroic example of an American Ian Grillot, who was injured while trying to save Kuchibhotla.
Swaraj turned down, for now, suggestions on social media for a travel advisory for Indians residing in or traveling to the United States: "The prompt and clear response of the U.S. political leadership and the law enforcement authorities to these incidents and the widespread message of sympathy and support from all quarters in the U.S. give us confidence that these incidents are acts of individuals."
In Indian social circles, a U.S. vacation, once viewed as a status symbol or sparking envy, is now met with advice for caution, or even a nudge to postpone the trip.
The world's fastest growing economy is witnessing a rapid rise in personal incomes and a burgeoning and educated upper middle class. Low-cost airlines and budget travel packages have made foreign holiday de riguer to living a good life for affluent families in cities, both big and small.
India is one of the fastest growing outbound travel markets. The United Nations World Travel Organization pegs current outbound Indian traffic at 20 million annually, which is expected to more than double to 50 million by 2020. Growing numbers of Indians are heading abroad for everything from business and professional trips, tourism, to study, honeymoon, meet relatives, etc.
Nearly 1.2 million Indians visited the United States in 2015, a 17 percent annual growth, pumping $12 billion into the U.S. economy, according to United Nations data.
But Indians are becoming increasingly wary about their security while traveling in the United States. Yatendra Singh, a NOIDA-based realtor, was planning to take his kids to Orlando this year, but has postponed the family vacation for now: "We had been waiting for past 2-3 years to visit Orlando as we wanted our youngest who's now 5 to be old enough to enjoy the experience, but today looking at the scenario I am convincing the kids to take them to Disneyland Hong Kong instead."
Is he being overly cautious? He says: "It's not about a paranoia, but when you travel with young kids, you want to tell them how the world is an inclusive place and what a wonderful thing it is to discover contrasting cultures. But in the current set-up, when you are pre occupied thinking if a certain place would be safe to go with family or are their certain precautions you should take as a family, you cannot enjoy the experience in its true spirit."
And fact is the world offers a panoply of choices. Skyscanner's list of travel searches by Indians during the past three years listed Singapore, Australia, Malaysia, Maldives and South Africa as the top trending destinations for 2017. Singapore was the top choice because of its friendly visa regulations and diverse culture. Thailand, Seychelles, Jordan, Kenya and Cambodia, all of which offer visas on arrival to Indians are also currently hot. European cities like Budapest, Madrid and Amsterdam are rising at the expense of London, Paris and New York. Growing numbers of Indians are opting for places that are more welcoming and less ridden with conflict.
Indians are also far more experimental in their foreign travel choices. Some of the fastest growth in outbound tourism from India, according to UN World Travel Organization data, is to Seychelles, Bosnia, Georgia, Honduras, Tajikistan, Iceland, Congo, Latvia and Panama.
News media reports disclosing that the U.S. State Department has cabled all its embassies to toughen security checks for visa applicants will only further alienate Indians and prod them to eschew America from their travel itinerary. The new vetting requirements will make the already onerous U.S. visa application even more convoluted and lengthier.
As a result, Indians are turning to friendlier markets. The travel management company FCM Travel Solutions recently reported that Vietnam, Bali and Dubai have become the preferred choices among its Indian clients. Vietnam's friendly visa rules, granting visa on arrival to Indians, was its biggest draw. Scandinavian countries, such as Norway and Finland, are the major attractions in Europe.
Why endanger your safety or suffer the indignity of being detained and questioned by airport authorities, when there is an exciting and welcoming world awaiting discovery?