Crime
Mosques Speak Out Against Child Brides Sold to Arab Men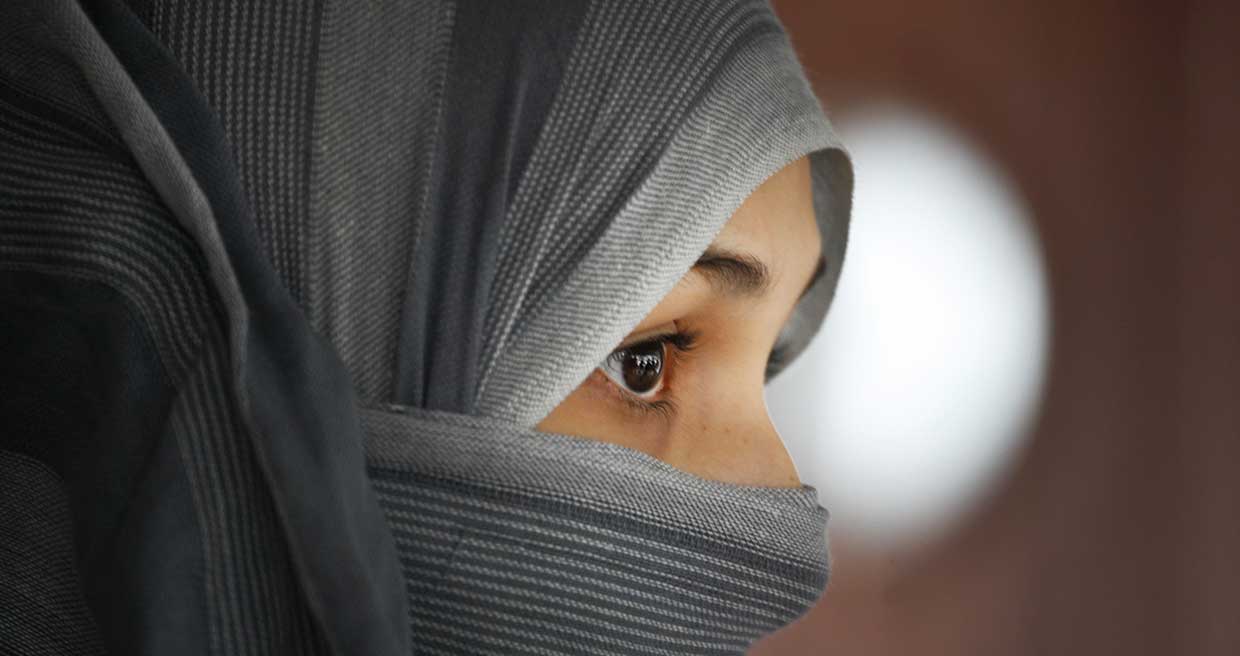 Mosques in Hyderabad are including messages against child marriages in their sermons.
By
Following the outcry last week over the marriage of a teenaged girl with an Omani national almost 40 years her senior in exchange for Rs 500,000, mosques in Hyderabad are joining a campaign to prevent young girls from being sold as brides to elderly Arab men.
According to Hyderabad police, an investigation was launched last week when the girl contacted her mother from Muscat to seek help. "If you don't save me and take me from here, I will die," she reportedly said to her mother.
The girl's mother had stated in her complaint to the police: "I spoke directly with the Omani national who married my daughter. He is saying that he paid Rs. 5 lakhs to Sikander (her brother-in-law) and his wife and purchased my daughter and wants that money back, then only he will send back my daughter."
The girl was married at 16, two years before the permissible age of marriage in India, after her father gave fake documents regarding her age. Her father has been taken into custody for questioning and the police are searching for the cleric who performed the wedding in a hotel.
Various government agencies in India are working to bring the girl back from Muscat to India, Velivela Satyanarayana, the Hyderabad deputy commissioner of police, was quoted as saying by Reuters.
Bride-Shopping Practice
According to activists, a number of such marriages take place in India every year, and these brides are often physically and sexually abused or pushed into domestic servitude. "This is trafficking in the guise of marriage as poor people are targeted, lured and manipulated into giving their daughters away," Imtyaz Rahim, a child protection officer in Hyderabad, said, Reuters reported. "In the past, we have got licences of qazis cancelled for performing such weddings. We are now asking them mandatorily check the bride's age proof. We are also asking mosques to include messages against such marriages in their sermons."
According to Rahim, mosques have to make five to 10-minute announcements to spread awareness against child marriages. The idea behind the move is that since most marriages with Arab men are done secretly, these sermons will have a wider reach. The police, meanwhile, have been cracking down on child marriages in Hyderabad and surrounding areas.
The Ameena Case
The marriage of child brides to rich, elderly Arab men in exchange for cash payment has been going on in Hyderabad for decades — as far back as the 1970s. This 'bride shopping' practice only blew up in public in 1991, when the Ameena case happened.
The 10-year-old girl was found crying on a Gulf-bound flight by an air hostess, Amrita Ahluwalia. She told the air hostess that she had been married off to a 60-year-old man from Saudi Arabia for Rs 6,000. Ahluwalia made sure that Ameena was rescued and her 'husband' was arrested.
The Cause
According to Jameela Nishat, founder of Shaheen's Women's Resource and Welfare Association, girls are being taken to Gulf nations on work or 40-day visit visas and trapped in marriage.
She told the news agency that stricter laws against child marriage in India have been effective. In a study undertaken by her 14-year-old organisation, more than 33 per cent of households in the old city of Hyderabad have girls married to Arab men. This practice is seen in families in the lower income bracket and slums, where the money they get from the Arab man ("Sheikh" as they are known) helps them run the household.