Immigration
More Professions Included in Oman's Ban on Hiring Expat Workers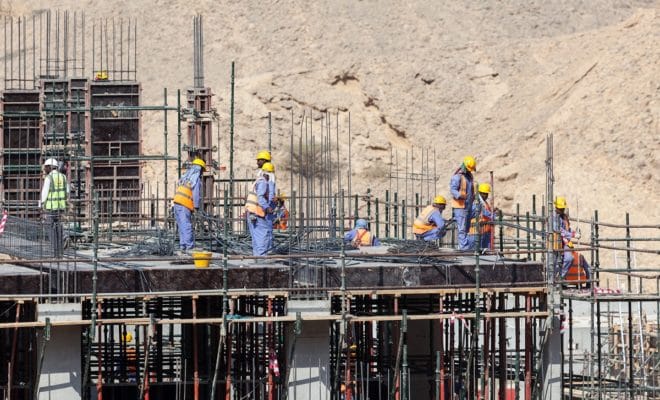 Sales-Purchase Representatives and workers in the construction, cleaning, and workshop sectors are recently added job roles in the ban.
In order to reduce unemployment in the country and promote the policy of Omanization, Oman has included some more professions into its existing ban on hiring expat workers.
Oman's Ministry of Manpower has included purchase and sales representatives and workers in the construction, cleaning, and workshop sectors in the purview of this ban, which will now prevent companies in these sectors from hiring foreign workers, reported Times of Oman.
The ban on hiring expats was first introduced in January this year and included companies from 87 professions. This ban was extended for six more months in July this year.
The publication quoted Ministry as saying, "Permits for non-Omani manpower will cease to be released for the next six months for the following professions: Sales Representative/Promoter, Purchase Representative. Permits for the replacement of existing employees will continue to be released."
"This law will apply to all private establishments, replacing the earlier decision. Finally, this law will apply to start from November 30," it added.
The job roles that were affected during the initial ban were related to IT, accounting and finance, insurance, media, and many other sectors, reported Khaleej Times.
While the Oman government may have taken this step to overcome unemployment in the country, some people see it as a discouragement for entrepreneurs who want to establish their start-ups in these sectors in the oil-rich country.
However, many people took this step is in line with the global trend of prioritizing own people for hiring.
The publication quoted Balram Manjhi, an HR consultant, as saying, "It is very similar to what the U.S. and many European nations are doing in terms of prioritizing their own people."
"In America, before the Bureau of Immigration proceeds with any visa issuance, they always ask the company in question if there is an American who will do the job," he added.