Arts
Mind the [Wage] Gap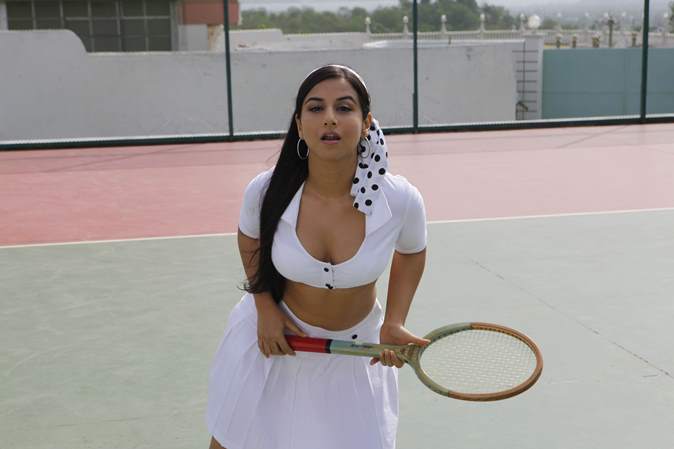 Gender inequality has been the source of debate and discussion for decades in sports, entertainment and the corporate world.
Gender inequality has been the source of debate and discussion for decades in sports, entertainment and the corporate world. Despite the hue and cry, the rise of feminism and the emergence of the New Woman precious little has changed and women, although occupying half the sky, continue to battle with wings, unfairly clipped, in a male-dominated society.
The world of sports is a splendid example where star women performers making a mark in global championships receive a fraction of the media attention, recognition and fees as their male counterparts. It took a Venus Williams to protest and change this disparity between men and women's champions prize money in tennis. In 2007 when she won the prestigious Wimbledon tournament for the fourth time, she became the first ever champ to receive equal prize money that went to the male winner — $1.4 million. Very soon, taking a leaf out of Wimbledon, the French Open also decided to follow the same practice.
Tragically, the same cannot be said about the world of movies where the chasm (in terms of fees, salaries and paychecks) continues to degrade. It is said that our top Bollywood heroines would have to work in eight films to earn what the three Khans individually earn in one. Vidya Balan may have carried Kahaani and The Dirty Picture and scooped up every award a couple of years ago, but did that reflect on her pay packet? Sure, today's top A-listers like Kareena Kapoor, Katrina Kaif, Priyanka Chopra and Deepika Padukone do make far more money than heroines of earlier decades, but compared to their heroes, it's peanuts.
For once, Hollywood heroines are in the same boat. Sandra Bullock may be today's highest paid actress in Beverly Hills with an estimated $51 million in earnings (between June 2013 and May 2014) racing past Jennifer Lawrence ($34 million) and Jennifer Aniston ($31 million]), but she and the other nine highest paid actresses together account for only $226 million, compared to the top 10 heroes, who rustled up a whopping $419 million.
Not all Bollywood heroines are amused or ready to take it lying down. At a conference in Delhi last year titled "How Does a Heroine Become a Hero," actress Kareena Kapoor lashed out strongly against gender inequality in B-town. "It's always between 3 or 4 Khans and some other male actors. Female actors are there just to dance with them. We have to stand behind SRK or Salman and say, Hey, I am there too. Give me something to do! And the paychecks between what Salman, gets and I get … ouch, let's not even go there!!"
She announced on that platform that she would fight for a better deal and hoped that Vidya Balan's double whammy would help the cause she was fighting.
Incidentally, some time ago it was reported that producers who had worked with Deepika Padukone and Katrina Kaif on successful projects planned to make sequels repeating them. However the duo reportedly quoted Rs. 15 crores (Rs 5-7 crores beyond A-list conventional heroines' fees) quashing the deal.
The actress Aditi Rao Hydari is irritated: "I don't really understand why we continue to be paid less. We put equal efforts in terms of time and talent and the recent past has shown that heroines can carry a picture powered with good, solid content. English Vinglish, Kahaani, The Dirty Picture and Queen are only four examples."
Even King Khan had stepped in to sympathize: "Our heroines, definitely deserve more recognition and a better deal. They work harder. They look better and they play a huge part in keeping the film industry together. They deserve more credit — pun intended!"
To demonstrate his seriousness, he announced that henceforth all his films would display the name of his female lead before his name. While SRK's extravagant gesture received mixed responses, with some critics calling it a "flamboyant bravado, showmanship posturing and populist tokenism," fact is nothing has really changed. Smaller paychecks, ornamental roles as love interest or glam, sexy props unleashing item numbers opposite actors who can play their father, Bollywood heroines really are a doomed lot, destined to play and replay the same role with minor cosmetic alterations till their sell-by-date leads them to a hasty exit.
Insiders insist that all is fair in love and war and B-town is a war, every Friday!
Says film scholar Rauf Ahmed: "Considering eighty percent of our movies bomb and ninety percent don't even get decent openings, the price that we pay our heroes is, frankly, much more than what they deserve. However, the reality is that the paying public and mass audiences patronise a film totally on the strength of the lead star. They are like the ISI-mark, an assured imprint and promise of great entertainment. Action, glamor, drama, romance, dialog-baazi — the hero socks it all. What better example than the two recent hits, Kick and Singham Returns? Who storm-centred those films, Salman Khan and Ajay Devgan or Jacqueline Fernandez and Kareena Kapoor?
"In all truth, despite their wonderful and glamorous inputs, those films would have not suffered an iota if they were replaced by two other attractive, young stars. The heroine in the big-budget commercial projects — especially the action movies — is nothing more than (required) eye-candy. In titillating sex comedies — Kya Kool Hai Hum, No Entry, Masti, Grand Masti — the glamour and sexy quotient dominates, re-enforced by a constant flow of cheap, whistle-inducing innuendoes, dialogues & sexist wise-cracks. In this scenario, any sexy, young, bold babe will do!"
"The Khans and Ajay not only have star-power but the confidence and ability to take on full control and deliver. Their track-record proves it. Today movies are expensive propositions and ROI (return on investment) within the first two weeks is the aim. Their mastery over every aspect — be it funding, content and later promotion — gives them that extra edge that heroines can't even dream of having, irrespective of their star-value, glamor-quotient, sex appeal or talent. While they remain important and necessary components adding the much-needed love, glam and sex appeal, feminine touch, in the overall scheme of things, they play only a tiny role in the ultimate marketability of the film. Where heroines do play a larger and more significant part is in the content-driven, small-budget films, but in blockbusters, the MCP rules in this totally male-dominated industry and anyone who speaks of heroines on the verge of big financial breakthroughs is living in a fool's paradise!"
There are differing voices from within the industry too. Still-gorgeous Madhuri Dixit Nene believes there is nothing new about this male-domination, which is prevalent across other fields as well: "The day the media will aggressively start promoting women-centric films and production houses will start making them in significant numbers to make the mass audience sit up, take notice & applaud, that will be the day when change will come."
Juhi Chawla recognizes the injustice of it, but pleads helplessness because one can't fight the system. "The irony is that no commercial film can be made without a heroine and yet she is given such a raw deal. When Madhuri and I came on the scene, neither SRK nor Aamir were big stars. If they have rocketed, surely we share a part of their success."
Sonam Kapoor, however, remains totally grounded. The cute fashionista cuts to the chase and admits that movies today is a business where ROI rules. "Women-centric films are great for niche audiences and enlightened critics, but what kind of opening and weekend collections can they offer? A-lister heroes guarantee Rs. 200 crore plus in record time. I rest my case, milord!"
Distributor Shyam Shroff puts it in perspective: "It's not true that heroines are always on the wrong side of big bucks. Way back, surely Mala Sinha got more than newbies Dharamendra in Anpadh or Manoj Kumar in Apne Hue Paraye because she was a bigger star. Similarly, Meena Kumari must have got a bigger paycheck than Dharam in Phool Aur Patthar, Purnima and other starrers. Same with Suraiya and Dev Anand. Do you think Bimal-da gave Nutan less than Sunil Dutt in Sujata? Today, sadly, for a variety of reasons — most commercial — films are made and pitched in a way that discounts the need for any heavy-duty contribution from the heroine, apart from cosmetic value. Heroines know that and therefore are reluctant to wage war or make an issue, because if shove comes to push, they could be dumped and replaced by tons of young, gorgeous, sexy, glamorous newbies waiting in the wings."
While director Ramesh Sippy believes that it is both the mindset of the audiences and the nature of this business toeing the demand-supply syndrome, Pankaj Parashar is convinced that it needs guts and conviction from writers and producers to walk the talk. Actor film-maker Pankaj Kapoor argues that the fault lies in the male psyche, which has always positioned women to be the inferior human being. "Also, instead of freaking out on the success of the handful of women-centric films, the drive and agenda should be to relentlessly unleash a continuous flow of this genre to convince the MCPs that these films count, have an audience and offer definite ROI."
Hollywood actresses have their set of complaints as well. In recent years, actress Hillary Swank has slammed Hollywood for paying men 10 times what they pay female stars. She says she's fed up and "has had enough of this bureaucracy around the acting business and laments the fact that "the men on top are blind to the fact that there are two genders on this earth, both of which are compelling, interesting, diverse and wonderful in their own separate ways."
Other actresses accuse male stars of acting in big budget movies that attract big audiences that women can't hope to compete with because they are men-centric — Pirates of the Caribbean, Inception, etc. Hence women here are mostly window dressing girlfriends or sidekicks. This is especially true in foreign markets where action films are hot. They also lament the fact that women earn less with age. Harrison Ford can bag $20 million for action roles, but can any 69-year-old actress compete? Hence, female actors, they argue, are under greater pressure to build their brand beyond movies, in areas where there is big scope to cash in. Sarah Jessica Parker makes good money as a producer of Sex And The City and Jenny Anniston is a huge brand outside her film stuff. In India, with the possible exception of Madhuri, Juhi Chawla and Kajol, how many can really follow this route?
So, whether one likes it or not, the market does not always reward excellence nor does the muse score over mammon. In this world, laws of supply and demand call the shots and allocate who gets the big bucks and who gets loose change. One can only hope that Rani Mukherjee's Mardaani and Priyanka Chopra's Mary Kom land some solid knockout punches on this wage gap.