India
Metropolitan Museum of Art to Borrow Indian Artefacts For 150th Anniversary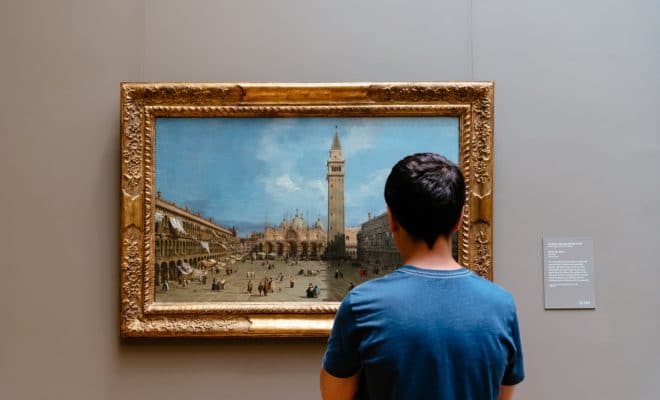 New York's iconic Metropolitan Museum of Art will borrow artefacts from Indian museums to celebrate its 150th anniversary in 2020, Telegraph India reported.
Recently, John Guy, Florence and Herbert Irving Curator of the Arts of South and Southeast Asia of the museum was in Kolkata, India, to get details of the antiques that will be sourced for the event.
He said, "We will celebrate the 150th anniversary of the Met in 2020. We are going to have a series of programs and exhibitions to commemorate the occasion. One of the exhibitions will have a Buddhist theme and I am here to select the different objects that can be borrowed from India for the exhibition. Titled 'Tree and the Serpent: Early Buddhist Art of Southern India', it will exhibit different archaeological objects from the beginning of the Christian era," Telegraph India reported.
Not just from museums, the Met plans to source vestiges from several historically rich places of India, including the Archaeological Survey of India, Telangana Museum, Patna Museum, and National Museum.
Rajesh Purohit, the director of the Indian Museum told the publication, "Guy is here on a recce of the museums. He will see our collections. The Met has submitted a list of the artefacts they would like to borrow from us. They collated the list from our portal and publications. It has more than 20 items, of which we can only share five. The Met will submit a revised list later, including more items it would like to exhibit."
The list from the Indian museum will not include antiques belonging from the AA category, also known as extremely precious artefacts.
Purohit said that after identifying the artefacts, the objects will be first verified and evaluated by the conservation and scrutiny departments of the museum and "only then they can leave the country for the Met exhibition," the publication quoted him as saying.
Earlier this year, the Metropolitan Museum of Art said in a statement that it is returning two sculptures to the Government of India: an eighth-century stone sculpture of a Hindu goddess, Durga Mahishasuramardini, and a limestone sculpture from the third century, head of a male deity.
"The Durga was donated to the Museum in 2015. In the course of research, the museum staff recognized it from the 1969 publication The Archaeology of Kumann (including Dehradun), by K. P. Nautiyal, in which the Durga was described as being housed in the Chakravarteswara Temple at Baijnath, a medieval capital in Uttarakhand, in northern India. The Museum contacted the Archaeological Survey of India, and The Met and India signed an agreement for its return in April 2018," the statement read.
In August, a 12th century Buddha statue, which was stolen from India in 1961, was returned to the country by the UK to coincide with India's 72nd Independence Day celebrations. The bronze statue with silver inlay was handed over by the British police to Indian High Commissioner YK Sinha at India House in London on Aug. 15.