Arts
Mein to Ek Khwab Hoon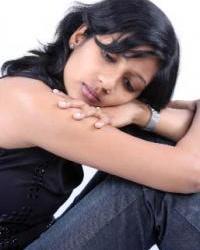 During the golden age of Hindi movies, tragedy was king, romance ruled and melancholia, heartbreak, milna & bichadna defined popular cinema. Naturally, lyrics and songs symbolized these emotions in a fashion that was evocative, memorable, passionate, emotional and sentimental.
Whatever happened to those timeless songs celebrating love, loss and longing? Hum tumse mohabbat kar ke sanam, rote bhi rahe, hanste bhi rahe; Toote hue khwaabon ne; Yeh Mera Diwanapanhai; Humne tumko pyaar kiya hai jitna; Dukhi man mere, suno mere kehna; Din Dhal jaaye hai, raat na aaye; Yaad mein tere jag jag kar; Woh dil kahan se laoon; Tu pyar kare ya thukraye, hum to tere diwanon mein; Mujhe le chao aaj us duniya mein; Is bhari duniya mein; Patthar ke sanam, tujhe hum ne mohabbat kaa khudhaa maana; Tumhe Zindagi ke ujale mubarak; Mein to ek khwaab hoon; Mere toote hue dil se koi to aaj yeh poochhe; Chhodh gaye baalam; Dil ne phir yaad kiya; Aap ke pehelu mein aakar ro diye; Humdard ke maroka; Dost dost naa raha; Waqt ne kiya … even today, in the era of marauding Munni and sizzling Sheila, everytime they come on, something mesmerizing and magical happens. Somewhere, it touches the heart, strikes a chord and makes even the most cynical, blasé, unromantic realist pause and float, no matter how fleetingly, on the wings of those haunting melodies. Why then has this gener completely disappeared?
First things first. Love is a many-splendored thing. It is nature's way of giving a reason to living, the golden crown that makes a man a king. As long as one has a heart that beats, and emotions to touch and feel, this life-transforming force will exist. However — and this is critical — the reactions and responses are firmly rooted in the time and environment one lives in and therefore has to seen, reviewed and understood in the cultural and social ethos of that specific milieu.
In the 1940s, 1950s and 1960w, India was a different planet and that generation resided in a different space. Life was slow. There was all the time on earth for reflection and luxuriating on emotion, feeling and sentiment. Heartbreak and star-crossed lovers — Laila-Majnu, Heer-Ranjha, Romeo and Juliet, Devdas — were adored and worshipped. The environment and times were conservative. A fleeting meeting of the eyes, accidental touch of the hands was a big deal (zindagi bhar nahi bhulegi who barsaat ki raat!) and inspired passionate feelings.
As Social Commentator Santosh Desai says: "It was a time when sentiments and feelings couldn't be articulated, hence romantic longing and yearning was the leit motif through which songs expressed all. Also, one must remember unrequited love — at least for an important portion of the film — was a popular and necessary ingredient of the commercial cinema of that time. That explains the popular resonance of the songs earlier mentioned with listeners and viewers. Shelley's immortal lines — the sweetest songs are those that tell of saddest thoughts — found fantastically serious takers in the Bollywood of that period. In fact, Dilip Kumar and Meena Kumari can be said to have built their legendary reputations — as Tragedy King and Queen — riding on this wave…to some extent, Rajendra Kumar too. In other words, what couldn't be said through language was expressed through song … and astonishing gifted lyricists, composers and singers were at hand to leverage their collective genius and make them both melodious and memorable."
Today, however, as Adman-cum-lyricist Prasoon Joshi points out with telling wit: "K.L. Saigal's Jab dil hi toot gaya, ab jee kar kya karenge could be dismissed summarily by Gen X who know exactly how to cut their losses and run! They have transformed heartbreak to cool and this is brilliantly demonstrated in songs like Tadap tadap (Hum Dil De huke Sanam), Nayan Barse (Dev D), and of course Emotional Atyachaar! In fact, Anurag Kashyap and his lyricist, the brilliant Amitabh Bhatacharjee did the impossible: remade the timeless sacrosanct Sarat Chandra classic Devdas into an audacious new-age Dev D and got away with it!"
Adds Desai "There is nothing great, noble, quaint or glorious about losers in today's success-crazy world, unlike yesteryears when one identified easily with the tongue-tied, moony lover or the shy young woman — in purdah — burning in the fire of her feelings for her Mr. Right. Now there are a zillion avenues, ways and opportunities for letting it all hang out. We live in the if you've got it, flaunt it age and the inarticulate, quiet and overtly hesitant, indecisive and shy lover frequently faces the possibility of getting junked into the R.I.P. bin."
The other big reason for the near-demise of sad songs is the changing nature, structure and role of songs in today's movies. Earlier, despite being melodramatic and unreal, songs were an important part of the story, a unique narrative inherited from the jatra, nautanki, Ram Leela and Urdu-Parsi theater. They deepened story-telling, established the character's persona and mood and took the plot forward. They were, in that sense, relevant and functional, seducing both head and heart.
Today, four outstanding reasons that have expedited the death of this genre include: the shrinking language of love, the fade-out of the popular lip-synced song, the boom in item numbers and the hysterical anxiety to connect with youngistan. Characters Dheela and Bhag D K Bose attained near-anthem status earlier this year because of the sly salutation to irreverence and popular expletive. Amazingly, of the 8 tracks in Delhi Belly only one can be heard in the movie.
Says Joshi "Today the songs have been freed of the responsibility of letting the characters express their emotions that they couldn't in earlier times. They are more played out in the character's head."
While eminent lyricist Javed Akhtar laments the fade out of "one of the great traditions, unique to South Asia," present day professionals present a different spin. They believe that songs today are — and should be — outside the main narrative and more an accessory to it. They should be used for pre-release publicity to create curiosity and buzz. They no longer have to be an integral part of the story. Music companies and marketing departments reflect this mood and are insisting on peppy, foot-tapping, dance-friendly numbers to power their ad campaigns. They point to Munni Badnaam Hui and Sheila Ki Jawani as perfect models to viagarise the public.
At the end of the day, irony rules this subject and issue. While soulful, sad songs of heartbreak, love and loss indeed move people and touch their hearts, tragically they have little scope and even less reason to star in today's films where action calls the shots (Dabangg, Ready, Bodyguard, Singham, Force) and chart-busters like Chai mein dooba biscuit ho gaya, Mein toh ainvayi ainvayi ainvayi ainvayi lut gaya sweep the polls.
While change is indeed the only constant in life, romantics continue to ache at the overwhelming sense of loss at this dramatic turn of events. As they poignantly wonder jaane woh kaise log they jinko pyar se pyar mila, realists boldly retort, Bete, aur bhi gam hai zamane mein yeh pagal manwa roye-type gane ke siwa
So just chill.