Immigration
Malaysian Minister Says Will Propose 10% Quota for Indian Community in Business Contracts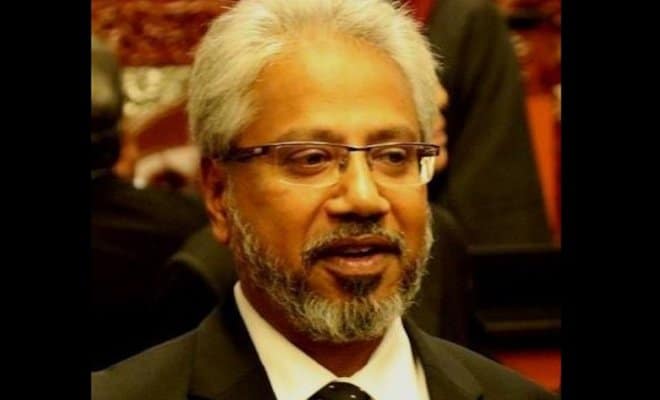 Replying to a question in the parliament, P. Waytha Moorthy said that he will propose the quota in government and private business contracts to improve the Indian community's socio-economic standing.
A prominent minister in Malaysia's government has said that he will propose reserving 10 percent quota to the Indian community in government and private business contracts.
Senator P. Waytha Moorthy, minister in Malaysian Prime minister's department (Unity), while answering a question in the Malaysian parliament regarding the social-economic upliftment of Indian community in Malaysia, said that he will suggest the cabinet to reserve 10 percent of government contracts for the Malaysian Indian community, reported Malay Mail.
In his reply to a question, Moorthy said, "I will take into consideration your suggestion that 10 percent of government contracts will be given to help uplift the Indian community's socio-economic standing and raise this issue to the Cabinet when we meet," added the report.
He was responding to the question asked by Padang Serai MP M. Karupaiya, who claimed that the funds released from the government's Socio-Economic Development Unit for Indian Community (SEDIC) are not enough for improving the socio-economic standing of the Indian community.
The Free Malaysia Today news portal quoted M. Karupaiya as asking, "I would like to propose here, can the PH (Pakatan Harapan) government give at least 10% of government and private sector business contracts to Indians?"
Answering another question, Moorthy said that earlier governments had launched various schemes for uplifting the Indian community, but not all funds reached the intended beneficiaries. He told the house that the audit department has been directed to find out the actual share of the funds allocated that could reach these people.
"I can give you the assurance that, whatever programs we will undertake, will only be carried out after we ensure the rightful recipients are identified, and that the proposals will truly benefit the bottom 40 (B40) group," the report quoted him as saying. B40 means bottom 40% of households with monthly income of RM3,900 or below.
Moorthy also said that between 2014-2017, over RM203 million was spent by the government for the socio-economic development of Indians. He also hoped that the finance minister will allocate a reasonable amount for the Indian community in the 2019 budget.
"Based on the amount allocated, I will ensure SEDIC is able to implement socio-economic development programs for the Indian community and to achieve the agenda of uplifting them, especially those in the B40 group," Free Malaysia Today quoted him as saying. SEDIC is a unit that comes under Moorthy.