Magazine
Let's Dance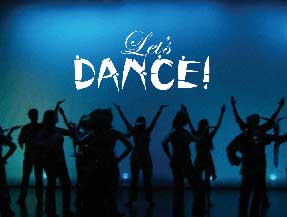 For the second generation dance is freedom of expression, cultural roots, a fitness routine, a date-finder and a socializing venue all rolled into one.
You might expect to see them in the mustard fields of Punjab, but no, they are right on the campuses of Stanford and Cornell and George Washington University, and they know more about computer code than growing saag! Yes, we're talking rustic bhangra dancers – and their raucous "balle! balle!" is resonating across America.

From Chicago to New York, from Atlanta to Los Angeles, hot neon flooded nighttime scenes are unveiling to young Indian American attorneys, physicians and students, dancing like so many Govindas to the latest Bollywood beats.

 In wedding ceremonies in Dallas, New Jersey or in Maryland, the deejay is becoming almost as important as the officiating priest. The deejay occupies the all-powerful pulpit and as the blaring music is unleashed, hundreds of wedding guests charge to the dance floor as if a siren has sounded for a fire drill.

Indians seem to have ants in their pants and are dancing for any or no reason, and dance schools teaching classical as well as modern Indian dance are popping up everywhere. It seems three Indians make a dance troupe, 30 a dance class and 300 a dance jam!
So what is behind this crazy desi dance fever?
Is it serious, is it contagious and is it incurable? You bet it is!
 

While many Indians learn classical dance and music, many more, weaned on Bollywood movies since birth, are mixing genres and music and giving it their own twist. It is this firebrand of transformed music and dance that is catching on with the second generation.
"Both men and women resonate to the new generation music and dance," says Shalini Dodds, who runs STEPZ Dance Studio in several cities in California, one of the many dance schools teaching fusion and modern Indian dance that have popped up everywhere. "For this kind of music and dancing, you don't need years of rigorous training or riyaaz (rigorous practice). This new movement puts Indian music and dance within the reach of everyone and anyone."
 Baruch College's Andaaz sailed to first place at the 2006 Tamasha Dance Competition
The second generation is certainly responding. Bhangra, the folk dance of rustic farmers in the Punjab, became something of a phenomenon in the 1980s when it first hit the British Underground music scene and then percolated into the United States. India was also influenced by the overseas bhangra revolution and spawned many of its stars. Now bhangra is a necessary ingredient of dance clubs and discos in the United Kingdom and in the United States, besides being a must at Indian weddings.
While garba originated as a religious and ritualistic dance, it has become a phenomenon that cuts across age groups in the Gujarati community. It is almost a cultural or religious duty to perform this dance, so there is no embarrassment or hesitation – people of all ages, with or without rhythm, get into the circle and dance. Surprisingly, everyone who does it seems to have the moves down pat.
The garba experience often starts in childhood and many children have picked up the dance from mothers and grandmothers and dance teachers, even participating in national dance competitions organized by FOGANA. From there, most participants take it with them to college and raas-garba becomes a campus staple and the stuff of dance competitions, just like bhangra and Bollywood fusion.
Tamasha Dance Competition, based in New Jersey, is an event run by South Asian students, who co-ordinate and give college dance troupes a stage to showcase their talents and compete for cash prize. This year 11 participating teams were from College of New Jersey, Baruch College, John Hopkins University, Rutgers, Massachusetts Institute of Technology, Carnegie Mellon University, St. Johns University, Brown University, Temple University, University of Sciences in Philadelphia, and Dartmouth University.
"Tamasha, solely run by students in the South Asian community, has come back to New Jersey after touring the stages of New York and Philadelphia," says Rizwan Awwal, president of Tamasha and Tribe Entertainment.
 First place winners of the Best of the Best Contest
Indeed, young entrepreneurs are taking their college dance experiences and creating companies that showcase the talents of their generation. They are assured of participants and audiences, and in many cases, sponsors and advertisers to foot the bill.
Drop into a mainstream venue like the New York City Center in Manhattan and what do you find? It's the Best of the Best Dance Competition in progress, with desi dance teams from all over the United States taking to the stage to show their chutzpah, their fancy steps in everything from bhangra to garba to Bollywood fusion dance.
According to Tapan Patel, one of the founders of the Best of the Best (BOB) Competition, there are over 20 bhangra contests, 10 Bollywood fusion and five garba contests across the United States and Canada. BOB, which is in its second year, organized the recent contest in New York to choose the best from nine winning teams from the major contests held in North America.
Best of the Best was started by a group of friends who all danced competitively in college and are now young professionals in the corporate world. Participants are chosen based on the winners of national dance competitions and compete in three categories: bhangra, raas/garba and fusion/Bollywood.
"I think there's been a tremendous change, because 15 years ago the generation that was learning was our generation," says Patel. "Now we've kind of embroidered that into the new generation that's growing up and it's just grown over the years, because more and more people have shown an interest." He adds, "I think it's a good way for our generation to be in tune with the Indian culture, something which was introduced to us at a young age, and it's also one of the main things that has captured our attention."
Indeed, many in the second generation started out with parents enrolling them in classical dance classes or participating in regional competitions of folk and garba that the community organized.
Akhil Shah, is the choreographer of Toys R Raas, the Raas Team at the University of Illinois at Urbana-Champaign, which won the Best of the Best contest. Like many of the dance teams, it started out competing at Dandia Dhamaka and performed at cultural shows and various competitions. Each year the team chooses a different name for itself, so it's been the Khiladis, the Dishooms, the Rascals, and now Toys R Raas, with 16 dancers.
In raas each person dances individually, but in steps that are similar to the other dancers, so it becomes very personal and yet a unified dance. The combination of teamwork and fast paced, high energy dancing is seductive. "Our generation loves to dance to the fast, up tempo beats," says Shah. "Students on campus have managed to make raas their own. Today at garbas you will see our generation being innovative and coming up with their own steps and modifications to existing raas/garba moves."
Kamini Shukla, a senior, is currently president of SAPA, the South Asian Performing Artists at Rutgers University in New Jersey and heads the Bollywood fusion dance team that won the Best of the Best award this year in that category. Shukla is planning a career in law, but she's been dancing since she was five at local Diwali events and started her first Kathak classes at the age of 10. Throughout school she performed at dance competitions and shows like Naya Andaaz in New York and the Sindhi Samelan in Las Vegas.
 "Rutgers has a huge Indian population that takes interest in different Indian dance genres," she says, pointing out that it has bhangra, raas and fusion dance teams. "We specialize in fusion, Bollywood, classical. However we also incorporate hip hop and a bit of bhangra and garba techniques into our dances. All of our routines are made up by our own team members at our rigorous nightly practices."
The SAPA team has performed at several competitions in various states and she finds strong interest within the Indian community. There are regular contests every few months and the number of competitions is growing nationally in areas with dense Indian populations.
Shah observes that the organizers would not put on these shows unless they had an audience and demand for such events, and she feels there is a genuine interest in these contests and shows. "This provides them with the opportunity to enjoy leisure activities, enabling their families to enjoy themselves without having to worry any more about being considered 'outsiders' or feeling out-of-place," she says. "We have created a place for 'our identity' in a nation distant from 'our own,' all the while maintaining our culture, religion and family relations."
Basement Bhangra
All this dance fever has also jumpstarted a thriving night scene with scores of desi parties where the crowd can jam to the latest remixes and bhangra music. One of the popular dance parties is Basement Bhangra by DJ Rekha, who's been a pioneer in the South Asian music scene. Her company Sangament is marking the 4th year anniversary of Bollywood Disco and has an in-house choreographer to teach party-goers the latest moves. Many second-generation entrepreneurs have made party going and entertainment a career, organizing parties, competitions and other events.
The dancers are there, the clubs are there, contests are there and now another component has been added to the mix – dance schools. To be more proficient, many young Indians are actually attending bhangra, raas or Bollywood fusion dance classes, just as earlier their parents learnt ballroom dancing.
Young entrepreneurs have opened a variety of dance schools in many states, taking advantage of the second generation's love of music, fitness and dance. A generation weaned on the gym is now learning to make desi dance routines a part of their fitness regimen. Well-known classes which blend fitness with Indian dance moves are Sarina Jain's Masala Bhangra Fitness and Dance School in California and New York, and the belly dancing classes in California by the twins, Neena and Veena.
Many of these schools are also presenting their classes in the lingo of young Indian Americans: Kajal Mehta and Priya Pandya of Dhoonya Dance in Washington, D.C. are promoting their dance routines, choreographed sequences that fuse elements of hip hop and bhangra with Bollywood moves. "These classes are the perfect girls' night out activity, and our co-ed classes are bound to provide couples with a memorable first date."
Indian dance is being plugged as "an innovative way to release stress, have fun and relax at the end of a busy workday, and it beats any Stairmaster or treadmill in effectiveness and level of enjoyment!"
Interestingly, both Mehta and Pandya grew up learning classical dance from a young age and have now twisted it around to appeal to the new generation. Both led their dance troupes in college and were well known in their communities for their dance expertise. Both have also performed in local independent films to be released this summer. 
 Dhoonya Dance, started in early 2005, is a Bollywood inspired modern Indian dance school and performance company. Classes are taught to the latest Bollywood songs as well as older classics, bhangra, folk dance and Indian pop songs by Jay Sean, Juggy D. and Raghav.
"While we do not teach pure, classical Indian dance forms, all instructors have been trained in classical and folk dance styles and incorporate elements into their choreography," says Mehta, who founded the company. "We experiment with fusing elements of Western modern dance to Bollywood classics. It gives us a creative opportunity to develop a new dance form borrowing elements from traditional and modern Indian dance."
 STEPZ Dance studio in California offers both choregraphy and fitness geared dance classes
Pandya says that young Indian Americans enjoy experiencing an aspect of their culture through a "modernized" medium, and that while her parents' generation mainly focused dance training on learning classical forms of dance, the second generation has added a new element. "A Bollywood-inspired dance form focuses on creative freedom and a merging of Eastern and Western art and values. The dance serves as a symbol of our bicultural identity and the current globalization."
And so it is that dance classes are flourishing from coast to coast. Shalini Dodds is the creative director of STEPZ – the Modern Indian Expression, with classes in Redwood City, Palo Alto, Cupertino, Mountain View, Santa Clara, San Jose, Sunnyvale, Union City and Fremont. A Bharatnatyam dancer by training, she first started at STEPZ as a student, then became an instructor and finally purchased the school last year.
So who are her students? "Our demographics are rather representative of the Silicon Valley. Lots of hi-tech engineers and managers, professionals, home-makers, kids and ex-techies turned jewelry artists." says Dodds. "I would say that 75 percent of my students are Indian, but I've got non-Indian students who know all the words to 'Mahi-Ve' and can dance up a storm with their 'jhatkas,' just like you see in the movies these days!"
In this world of Bollywood remixes, the CDs are a powerful tool and Dodds has over 300 CDs – remixes, old movies and new – and is totally tuned to the latest and greatest from Bollywood. She says, "I always mix my own tunes and sometimes will blend two Bollywood songs to create a new one. The music I like to work with has a fast tempo and carries a great beat throughout the song."
Once the song is picked, she choreographs the entire dance and teaches it to her students over the course of their 10-week class. "Nach Baliye" was a big hit and currently it's a toss up between "Bora Bora" and "Just Chill."
The appeal of this fusion dance form is that you don't have to be an experienced diva or a celestial dancer to succeed. As Dodds points out, "If you listen to almost any popular tune these days, they are composed of regular 'beats,' which makes it very easy to design and keep track of movements, because all you do is count out the number of times you will repeat a move.
"The way we teach dance is also less intuitive and more instructive. For example, I would tell the students, 'Push your left hand flat down, and reach up with the right palm as if you are supporting the roof from falling on you!' Try it. You'll get it right away."
How much is the new dance craze fitness induced? Says Dodd, "Well, living as I do in hyper-driven Silicon Valley, most things in life are taken on as a goal, a challenge, a passion. Workouts and fitness are no exception. We offer two classes – STEPZ, which is choreography and STEPZ N'SPEED, which is a fitness-geared dance class."
The current Bollywood music is very lively and even non-Indians groove to it. Dodds says that at parties, she often teaches mainstream Americans the moves to a Bollywood chorus line and gets them in five minutes flat to dance along with her: "It's a fun game, but also shows people how easy it really is. And of course, for Indians, this evolving culture is something to be very excited about."
Meanwhile in New York, Pooja Narang of Bollywood Axion is also dancing up a storm in the Times Square area. Narang, who is from Toronto, was trained in classical Bharat Natyam, Odissi and Kathak as a child, and later explored jazz and hip-hop. She received some training from Bollywood's choreography queen Saroj Khan as well as the Shiamak Davar Institute.
A finalist in the Miss India Canada pageant, Narang also has some Bollywood connections. She trained Hollywood actress Ali McGraw for her dance scenes in Marigold, which is set in India and has also recently finished filming Karma Confessions and Holi, which stars Sushmita Sen and was shot in New York.
Narang has run her classes since 2003 and her students are a mix of college students and young professionals. Asked about the hottest numbers at the moment, she says "Kajra Re," is the most requested, but there are also songs like "Chaiyya Chaiyya" that have made a comeback since Bombay Dreams and the Hollywood film The Inside Man featured the song in its entirety at the beginning and end. Other popular numbers are "Jhalak Dikhlaja" and "Say Na Say Na."
For the second generation, this mélange of music and dance is something their very own and a passion. A blog maintained by young professionals organizing the Best of the Best Dance Competition carries this confession: "We stay up until 2-3 a.m. to make things happen after 60-70 hour work weeks, because this is our priority. We have missed meetings at work, dosed off during law school lectures, gotten in trouble for printing at work, gotten into fights with each other about who cares more about B.O.B (yes that last part is true too, I know, don't ask, but I simply had to mention it) because we live and breathe B.O.B!!"
Says Shah of Toys R' Raas, "Dance is a great way to express oneself. Through dance I have met some of my best friends. I have learned so much about teamwork, dedication, devotion and leadership through dance as well. Dance practices are a great way to get away from the pressures of school or whatever other issues you might have. Once you step on stage you can forget about everything else and just lose yourself in the dance."
Indeed, for the second generation dance is freedom of expression, cultural roots, a fitness routine, a date-finder and a socializing venue all rolled into one. Young Indians have their own musicians, an army of deejays and a pulsating party scene. When they throw all this into the blender with all their other influences as Americans, you get quite a exotic, heady cocktail.
Bihu is to the Assamese what Bhangra and Garba are to the Punjabis and Gujaratis.
We are bound to see a lot more trends evolve as Indians bring their own regional music and dance into this sizzling brew of sound and movement. We may see new dance moves emerge as young people adapt their dances to the new world. Take the Assamese community, which has just 500 to a 1000 families in America, and their passion for bihu songs and dances. These are a must during the bihu festival in which young and old join in lively songs and dances, in much the way garba or bhangra are performed in Gujarat and Punjab.
"Dance and music has been a major way for this generation to express themselves," says S. Mitra Kalita, a reporter with the Washington Post, who is of Assamese origin. "We have seen that with remixed bhangra music, for example. Bihu's beat is similarly catchy and fun so a generation that wants to showcase their sub-ethnicity within India has a great way to do it."
At one time it had seemed improbable that rural dances like bhangra and raas would become hot on the dance floor. Does she think something like that could happen with bihu? Kalita says she certainly hopes so: "I have been telling my husband, who is a deejay, that he needs to remix bihu with bhangra and western identity. I know my daughter, a third-generation Indian, will certainly appreciate the blending of all of her roots!" 
 Krishanu Kaushik, an IT professional and a project manager for Ford Motor Co. in Detroit, is president of Assam Foundation of North America. He says that with the growth in the Assamese population, the number of bihu celebrations has not only increased, but a Diaspora husori (a devotional/patriotic bihu song sung by groups moving from one house to another) has been created especially for the Assamese immigrants.
"Aai Oxomi O' xaat xaagor xipareu aami aaji bihu paatisu, tumaak, xuworisu husori ephaaki juri," which means "O' Mother Assam, seven seas away from you, we're celebrating bihu and remembering you by singing a husori song." To the beat of drums and special dance steps, laughter and togetherness, a community re-emphasizes its roots.
India has scores of such regional, tribal and folk dances and the second generation is not only inheritor to the traditions of their ancestors, but is often creatively transforming and translating them in the process, bringing them to the dance floor, the campus and the stage.
Nataraja, the Lord of Dance, danced the world into existence. So it is only appropriate that Indians are dancing their new immigrant world into existence, embracing classics and modern, funk and ragas, mudras and hip-hop moves, a pulsating mix of past and present encapsulated in the new world.