Arts
KhanDan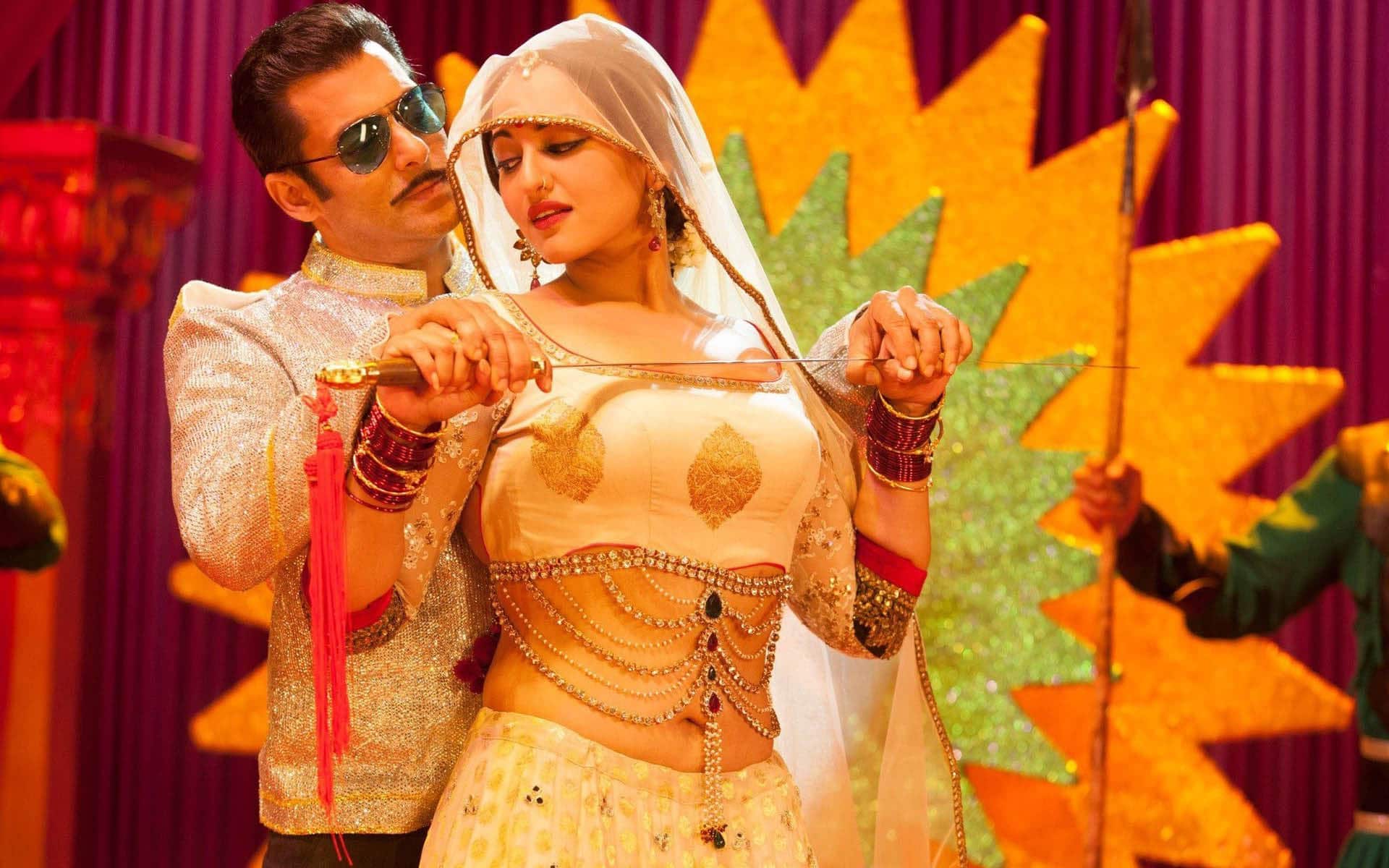 For all lovers of Bollywood fare, the Salman Khan, Shahrukh Khan and Aamir Khan have indeed imprinted their dazzling and inimitable presence in the hearts and minds of fans.
Kings Khans screamed the cover story of a popular and respected news and features fortnightly, offering purple prose from swooning colleagues within the industry. Elsewhere too, both film and social commentators went on an over-drive about their contribution to their universe … how for a quarter century they shaped our laughter and tears, song and dance, love and life and in some fashion, "held a mirror to the ethos of a changing India."
For all lovers of Bollywood fare, the Salman Khan, Shahrukh Khan and Aamir Khan — in their own unique way – have indeed imprinted their dazzling and inimitable presence in the hearts and minds of fans as none other in contemporary Bollywood cinema and continue to be undisputed monarchs of all they survey. Their Brand Equity is devastating, market value unbelievable and every release met with expectations bordering on hysteria. To the trade, these titans of the Rs.100/200/300 crore markets, are god. To media, they are their favorite, red-hot, juicy, ever-popular fodder for the insatiable masses to devour, whenever, wherever.
I've known King Khan way before he morphed into an alphabetical icon — SRK — in the Delhi of the late 1980s. Even then (post-Fauji) he displayed a moody restlessness, manic energy and intense desire to make it big in popular cinema. Everyone and his doddering aunt must know what followed his entry to Mumbai and Bollywood … like everyone must know fully the history and sensational success stories of Salman and Aamir Khan too, right?
Today, they have along the way discovered and brilliantly zeroed in on their respective SWOT — Strength, Weakness, Opportunities, Threats — model and continue to blaze ahead intelligently exploiting their respective image quotient. Their frightening fame and popularity across the globe — unprecedented in the annals of Indian cinema — only gallops from strength to strength, riding on undeniable talent, re-enforced by superbly orchestrated media-management and marketing skills.
Even at age 50, female fans across generations adore them and the craze of heroines half their age begging to co-star with them is another clear reflection of their ageless, captivating and fascinating charisma. Such is their drawing power and star-attraction that other stars perforce have to live in their shadows … and solid, worthy, potential talents, have to wait their turn for the media, big production houses and trade to turn their focus, their way.
So here is the poser: while the Khans are established killers at the box office, aren't they — inadvertently, indirectly, unconsciously — also responsible for marginalizing and eclipsing all other untapped talent from public gaze? In short, aren't the Killer Khans killing all new, exciting actors who can't flower and bloom due to their deadly vice-grip on the market, box office and popular imagination?
Film critic Saibal Chatterjee says: "The point is well made and well taken and this theme demands attention. Their incredible popularity across the most significant segment defining the success, or failure, of films and stars, Youngistan is undeniable. Most of these fans are hugely brand-loyal and stick to their favorites when the crunch comes. Ranbir Kapoor, Ranveer Singh, Hrithik Roshan, Ajay Devgn, Akshay Kumar … sure, they are nice, but god, nowhere near their favorite Khan! Star-craze has no logic because it's based on heart, not head.
"Obviously SRK, Salman and Aamir must have something that connects, universally, across the globe, right? Romance, glamor, sex appeal, action machismo, versatility … all multiplied in larger-than-life dimensions on the big screen in darkened halls, magically unspooling to a constituency desperate to escape to this enchanting never-never-land-of-happy-ever-after… super seductive stuff, right?
"However, herein lies the problem. This opium for the masses can be so blinding that, unfortunately, it tends to dismiss, discount and soft-focus all glorious alternative talents coming into the frame. Above and beyond the Khans there definitely exists a rich repertoire of talent, both among stars and actors, but the trios monster fame and craze seem to block and slow-down their entry to the big time."
Chatterjee believes that this sadly comes with the territory. "In a consumerist world market forces call the shots, majority rules and bottom lines — not brilliance — is God. The Khan combine have systematically unleashed hits, across the decades, that is scary in revenue generation and popularity, placing them clearly in a different league from all other stars. Besides, don't forget, they have played a very crucial role in keeping the industry's wheels monetarily well-oiled through their super hits. They have never pretended — at least not SRK and Salman — to be anything but entertainers and even at 50, the former cheekily comments in typical, flamboyant, zestful manner. 'Picture abhi bhi baaki hai dost!'"
Serious Film buff Shyama Kulkarni disagrees and goes hammer and tongs against the Khan brigade. "Like Amitabh Bachchan at his peak, these three — especially SRK and Salman — have totally trivialized the concept of glamor and stardom and foisted upon an unguarded, vulnerable and glamor-struck audience base, superficially a larger-than-life narrative that is easy-to-digest. Simple, mindless fairytales soaked and spiced up with the right populist masala to engage and distract their fatigued sensibilities. Never once did SRK and Salman — save Chak De and Swadesh — attempt to participate, promote or encourage any theme, subject, track or talent that was non-formulaic, original, different. It was always – y-a-w-n — more of the same! This has resulted in a frightening dumbing-down of standards, which decrees the joyful triumph of the highest bidder — Box office! Everything else is irrelevant."
Kulkarni goes on to add that their colossal popularity could have been well and meaningfully utilized to usher in, at least, some form of change in terms of introducing new talents across the board, but their insistence on risk-free, masala-drenched, populist fare catering to the lowest common denominator obstructed the march of any worthy alternative talent-base. Since money talks and attitude screams, media, trade and fans continue to root for them in scary numbers. "For all this epic scale celebration of mediocrity championing cheap, armpit rhetoric and grand posturing of mediocrity, I hold the Khans — especially SRK and Salman — responsible because, along with power comes responsibility (not of the return on investment kind only, but also of ensuring level playing fields) which they have totally abdicated, zeroing in only on filthy lucre!"
It's indeed a tricky territory. A star is about mass popularity, about mannerisms and style that capture popular imagination, about charisma that is impossible to describe — or copy — but so very easy to recognize. It is not about searing, soul-strip performances that are cathartic and life-transforming, but devoid of popular ingredients like good looks, glamor, sex appeal, machismo — in short, tinsel-thunder that attracts eyeballs and footfalls. It is also not the Khans' fault that their fans worship them and nor are they to blame for the lesser attention paid to actors — Nawazuddin Siddiqui, Irfaan Khan, Kay Kay Menon and others — whom some critics insist, are invested with far more talent than them. Didn't Balraj Sahni and Motilal suffer a similar fate when the Dilip Kumar-Raj Kapoor-Dev Anand trio dominated the fifties? Didn't Sanjeev Kumar face the same problem when Amitabh Bachchan was flying high in the 1970s and 1980s?
Cinema, specially Bollywood, being a big-bucks industry involving huge stakes and fielding not-so-evolved thought-leaders committed to pushing quality — audacious, bold, fresh, out-of-the-box — with passion and purpose, talent will always take a hit when confronted with dazzling star-power enjoying gigantic brand equity.
Sad but true, because despite the admirable forays into engaging alternative mainstream fare — Queen, Haider, Badlapur, Dum Laga ke Haisha, Detective Byomkesh Bakshi — one Khan release (Kick, PK, Chennai Express) and boy, check out the difference … and incomparable hungama!