Expats
Jet Airways to Phase Out Expat Pilots in India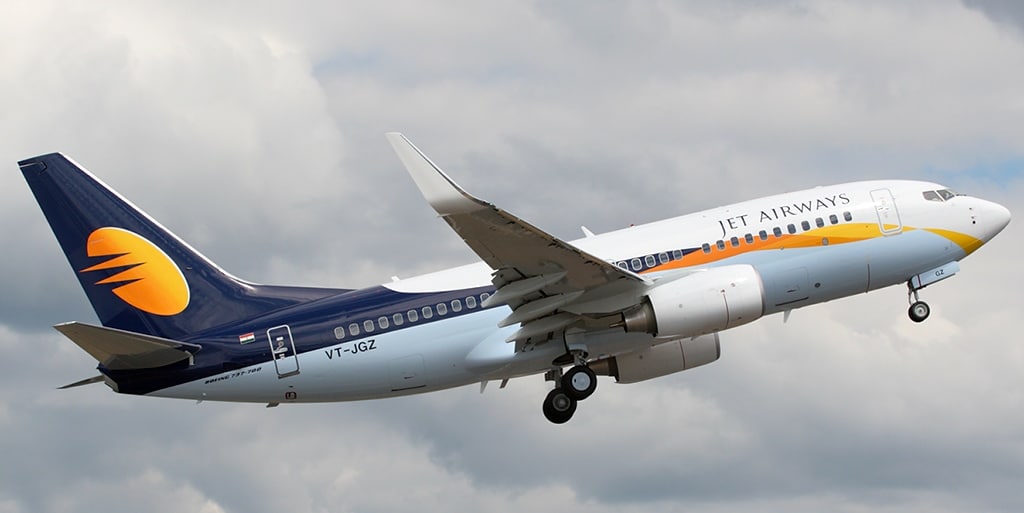 The airline has 160 expats in its current strength of 2000 pilots.
By
After two unsavory racially-charged incidents with expatriate pilots, Jet Airways has started phasing out its expatriate pilots. According to a Times of India report, 25 expatriate pilots will be sent back by mid-September and the process is set to continue. Out of 2,000 pilots, according to the airline, only 8 per cent of them are expats in Jet Airways.
Racial Comments
The action comes after two of its expat pilots made headlines– one for allegedly making racial comments against two passengers, and one for assaulting the company's senior trainer in early April. The case of two passengers- a woman and a disabled man being hurled racial abuse by German pilot on April 6 became so famous that Harbhajan Singh tweeted about it. His tweet earned him a defamation notice from the German pilot who was relieved of his duties from Jet Airways.
The troubles when it came to expatriate pilots started when these incidents came to light. Jet Airways had foreign pilots in its service since 1990s– however, the call to remove them from service by unions was made for the first time. The National Aviators' Guild, Jet Airways domestic pilot labour union, had directed its members not to fly with expat pilots from May– on the grounds that expatriates are paid more for lesser productivity.
Removal of Expat Pilots
NAG President D. Balaraman said to CNNMoney:
"[Expat pilots] work for eight weeks and get two weeks off.They're trying to make us work for 11 weeks to get the two weeks off, which we feel is unfair."
According to a Rediff report, an Indian commander in Jet earns an average annual salary of around Rs 5.5 lakh while his foreign counterpart is paid around $12,000. This works to around Rs 14.3 lakh at the current exchange rate. Expats also get generous housing and travel benefits in their contracts.
The decision to go on a strike was relaxed after the airline promised talks over the issues. The Guild had then sought removal of expat pilots.
Homegrown Talent
The airline on the other hand, had claimed it had to hire expats because because Indian pilots won't fly certain aircraft in its fleet– Boeing 737s and ATR regional turboprops being prime examples. The spokesperson for the airline said it had to cover gaps caused by shortage of skilled Indian pilots.
To this, pilots spoke to Rediff.com, saying that airlines in India don't have a system to develop homegrown talents, thereby creating dependence on expatriates.
An Air India pilot added:
"An airline does its fleet planning much in advance. It can easily recruit Indian pilots and train them for the future."
Growing Demand
IndiGo President Aditya Ghosh told Rediff, "In the past 10 years, we have inducted 941 fresh Commercial Pilot License (CPL) holders, who had only a basic flying licence, and trained them to become captains and trainers on the A-320 airplane. Quite a few of these young CPL holders are now flying as pilots and trainers in IndiGo and abroad."
Jet Airways claims to have hired more than 400 Indian pilots in the past 16 months.
Aviation industry is growing at almost 20% per year and is said to be on its way to become the third largest by 2020.  Around 400 of India's 6,300 pilots are from overseas, if you look at government figures cited by local media. Expat pilots are in demand in China as well– who has been offering six figure salaries for foreign pilots  willing to come fly in the country.