Bollywood
Jennifer Reeder's Signature Move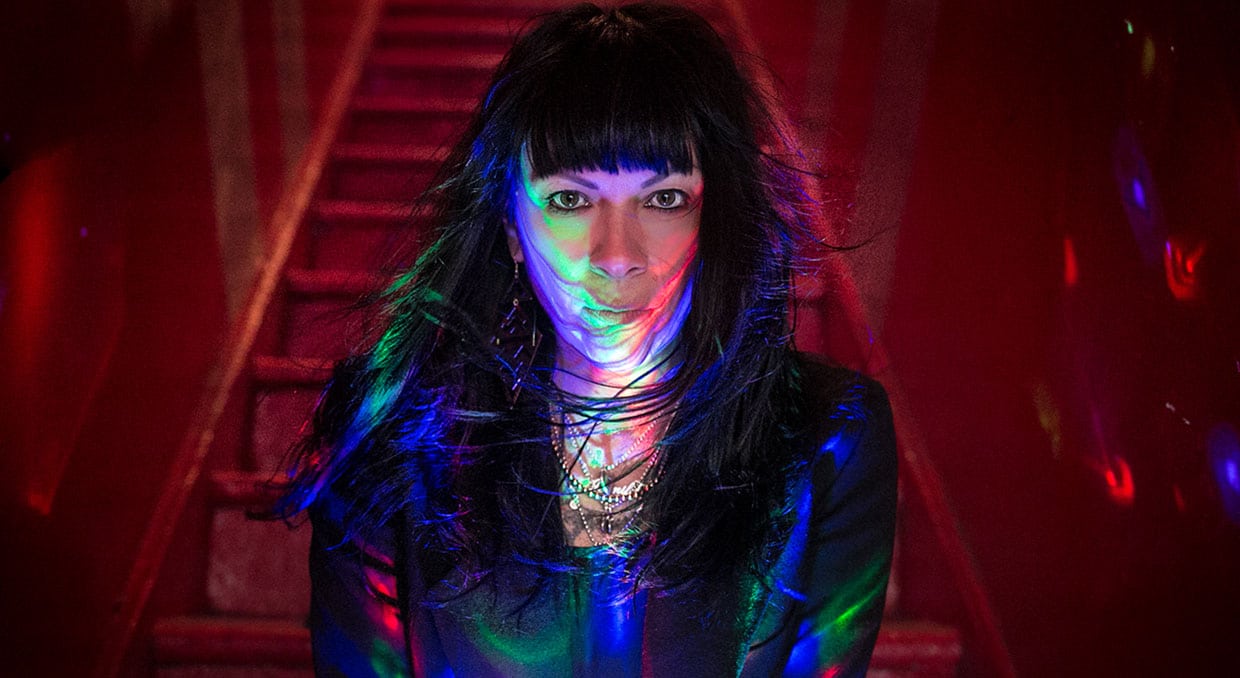 Chicago filmmaker Jennifer Reeder explores the discomforting realities in her film on a South Asian American lesbian.
A Pakistani Muslim lesbian woman living in the United States and wrestling with her closeted identity; a matriarch (played by Shabana Azmi) who spends most her time watching Urdu soap operas and is hell bent on finding a suitable male match for her lesbian daughter. These are the central themes of the story line of American filmmaker Jennifer Reeder's latest feature Signature Move.
Set and shot in Chicago, the micro budget project, has been screened at international film circuits, as well as the Chicago South Asian Film Festival.
While Reeder is known for her films that go beneath the surface to show the grim realities that impel a discomforting acknowledgement, this is the first time that the director has worked on a plot exploring the South Asian cultural demarcations.
The director, who heads the arts and history department of the University of Illinois in Chicago, talks to Little India about casting Indian cinema veteran Shabana Azmi, her love for Bollywood and the under-representation of ethnic minorities in movies.
Your films have always spoken about marginalized groups and their struggles. Whether it was your first movie, White Trash Girl where you talked about the lower income white culture in the U.S. or your latest Signature Move, where you highlight how sexuality is a cultural marker in South Asia. Is it a conscious effort to speak the unspoken?
Yes, I would say that it is a conscious effort. I like to make films as a form of social justice. So, in each of my films from White Trash Girl to Signature Move there is a planned trajectory, as I feel that it is important to know who we are seeing in front of the camera and what we are seeing. Of course, I want my films to engage the audience and be entertaining and funny, but I also want them to have a potential to bring in a dialogue and represent diversity.
The movie is set in America, but it is about an immigrant South Asian family that struggles with alternate sexuality. Wasn't it natural to set the film in South Asia instead?
The film is written by Fawzia Mirza, who also plays the central character of Zaynab in it. The story is largely based on her experiences and events as they happened with her here in the U.S. As a director, I picked up from the storyline, but I must say it was an extremely gratifying and important experience to showcase two very vibrant ethnic neighborhoods in a big American city like Chicago. Devon Avenue and Roger Park in Chicago respectively represent the South Asian and Mexican culture in the city. I feel these areas that form such a lively part of a big, bustling city are so grossly underrepresented in American movies. The film has a South Asian protagonist and effectively also talks about what it means to be a South Asian in America.
How was it to cast Shabana Azmi, a much-respected name in Indian meaningful cinema in the movie? Was she a natural choice?
When Fawzia and I were thinking about the possible actors who could play the important role of the protagonists' mother in the movi,e we realized that we had such few choices in America. We needed a South Asian actress who could handle this sensitive yet funny role, could speak chaste Urdu and could play the mother of an adult. Both of us had loved Shabana in Fire, which had queer content and once when we knew that she was in the U.S. for a play we met her. While we narrated the role to her, she immediately told us that these are the dates that she was available on and the dates she was busy. For a moment Fawzia and I were like, what did she just accept our offer?
Working with her was a great experience. She is an activist at heart who believes in telling impactful stories and supporting smaller films. At the same time she is so funny and has lent a unique character to her role through her comic timing in the movie.
Do you think that for South Asians living in the West, an acceptance towards gender deviations comes more easily as compared to their counterparts living in their home country or the prejudices exist everywhere?
For those who are living in the West, a realization towards existence of alternate realities may come more readily, but having said that there are many very conservative families too. For instance the film was screened at Inside Out Festival in Toronto, which is a LGBTQ festival. Toronto has a significant South Asian community and many of the audiences came because they loved Urdu and there was Shabana Azmi in the movie and it's a love story. For many it was a shock to discover the subject and they may have gone expecting something else. But even if for the duration of film if they were able to understand the need of this dialogue then it serves our purpose.
Also, it says a lot that Fawzia, who is a South Asian, chose to tell a story where the aspects are from her own life. The fact that she is out to tell her story is profoundly impactful on young people from that region and culture.
Do you like watching Bollywood films? What are your thoughts on the Indian film industry?
I am a big Bollywood fan and watch a lot of Hindi movies and even though this is not a Bollywood movie, it has a Bollywood actor and it is significant for me. I love the dance sequences in Bollywood and enjoy the entire colorful set up. During the making of this film particularly, I also got to discover a lot of Pakistani soap operas as Shabana's character always has a TV drama playing in the background, so it was essential to understand the subtext and finer points of South Asian TV series too, which was also quite enjoyable.