Life
Is Hijab Having Its Moment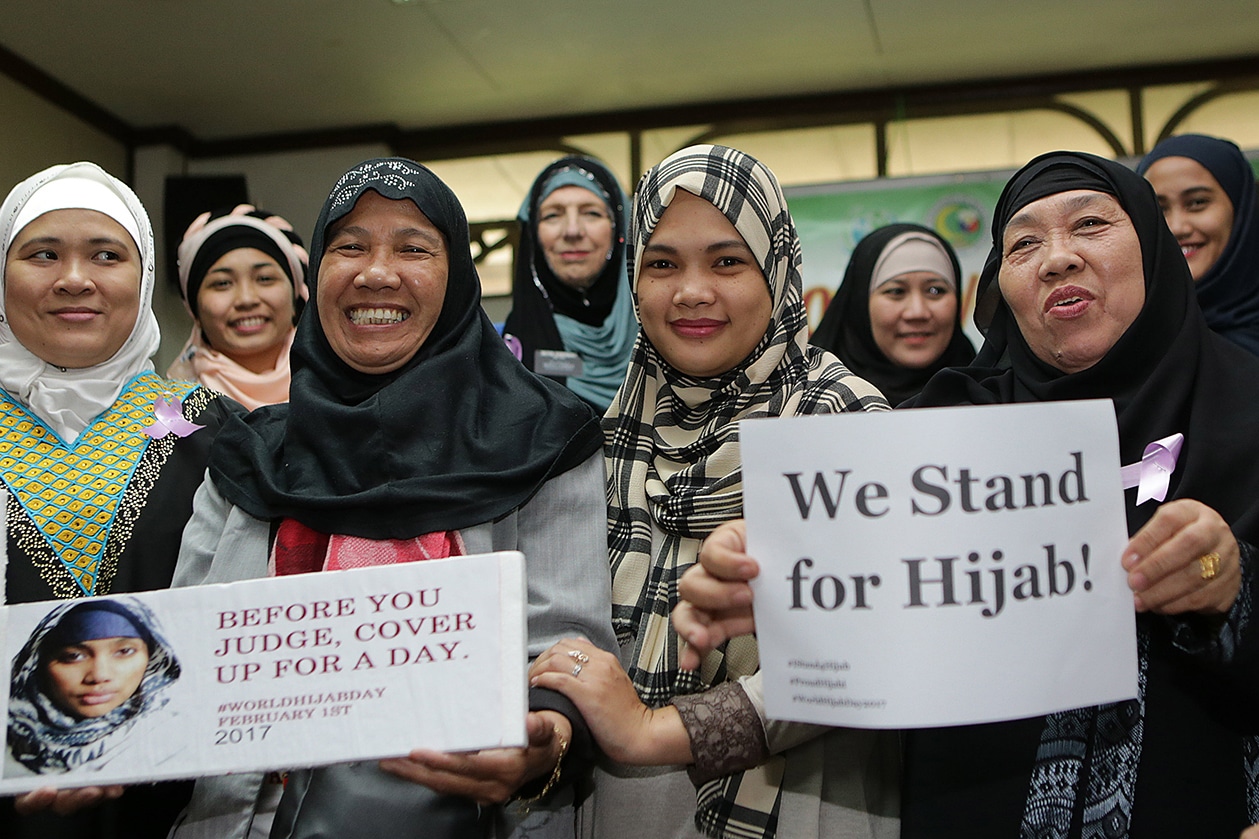 Western fashion gives a nod to the Muslim headscarf at a time when rhetoric in the West is decidedly turning against the "other."
When news about sportswear giant Nike announcing its breakthrough future launch began making the rounds, one could have been excused for assuming that it could be a new breakthrough technology of umm… shoes that fly
(well, after self-lacing shoes what else can one imagine!)
The product turned out to be not all that technologically advanced, but one that made a landmark statement nonetheless. Next year, the Nike Pro Hijab, made specially for Muslim women who want to participate in sports without compromising their religious or cultural beliefs, will be made available for sale.
Almost as if it were the mood of the moment to give hijab, a headscarf worn by many Muslim women as a mark of their religious belief and cultural identity, a haut place, at the New York Fashion Week in February this year a Somali-American model Halima Aden, walked at the Kanye West show wearing a hijab. Aden repeated her hijab look at the opening of the prestigious Milan fashion week, where she walked for big names such as Alberta Ferretti and Max Mara, all the time, matching her headscarves with the latest on-trend, but modest, clothes.
If the Western fashion world was witnessing a cultural inclusion of sorts, the Arab world was in mood to show the permanency of hijab in their culture. The inaugural edition of Vogue Arabia featured American supermodel Gigi Hadid wearing a beaded hijab on its cover. Hadid has Palestinian roots, but is the quintessential New York City woman, making her a perfect candidate to showcase diversity.
The cultural opening comes even as the politics and rhetoric in the West is decidedly turning against the "other." The European Union Court of Justice (ECJ) ruled recently that employers can ban their staff from wearing any visible religious symbols. The EU's top law court's ruling in cases involving two women in France and Belgium who were fired for refusing to remove their headscarves at work, is seen by many Muslims as a disguised attack on the hijab.
Muslim women wearing hijabs have been taunted and even attacked in the U.S. and across the Western world. In an unsettling way, the hijab has come to represents the extremes of both love or hate toward Islam.
The fashion world has snuggled with the hijab earlier too. In 2015, the luxury Italian fashion label Dolce & Gabbana introduced a line of hijabs and abayas (an ankle skimming modest gown) to cater to their Muslim buyers mainly in the Middle East. The collection was also made available in major European cities.
Even though the newly announced Nike Pro Hijab, which has become the love or leave topic on social media, is being touted as something of a new invention, it is actually a reinterpretation of what other smaller brands have been doing for years. In the history of Olympics, women wearing athletic hijabs can be traced back to 2004.
So, is Nike, like other fashion labels that introduced capsule collections to cater to Muslim women, merely trying to cash in on a lucrative market, or does a global brand's nod to the religious requirements of a community signal inclusiveness?
There is no denying that Muslims, particularly in the Middle East, are heavy consumers of high fashion. Any brand ignoring such a lucrative market would only do so at its peril. According to a Thomson Reuters report, in 2013 Muslim shoppers spent $266 billion on fashion (clothes and footwear), which was more than the amount spent in Italy and Japan combined. The report projected sales would top $488 billion by 2019.
Still, such inclusion in these highly polarized times is an important development. Market economics always drive brand strategy, but daring into the culture wars is also a statement more than about money. During Milan Fashion Week, in an Instagram feed featuring model Halima Aden, luxe label Albertta Ferretti announced: "Embracing culture and diversity to break norms and change the thinking of modern-day fashion."
Models such as Aden bust the now-jaded argument that the hijab symbolizes oppression by coming out as women who choose this mode of dressing out of respect for and freedom to profess their faith.
The fact that they were given a platform amplifies the message. Weeks after Pres. Donald Trump with his divisive rhetoric won the U.S. Presidential elections, Aden competed at the Miss Minnesota USA pageant wearing a hijab. The organizers allowed her to wear a burkini in the swimsuit round. Denise Wallace, executive co-director of Miss Minnesota USA, said: "The Miss Universe Organization is a company run by women, for women, built on a foundation of inclusion and continues to be a celebration of diversity."
The fact that Aden went on to be signed by IMG, the premier modeling agency managing several supermodels, because of her belief to stand out demonstrates that diversity can also be a great enabler.
Critics have sought to discredit Gigi Hadid for wearing a hijab only as a fashion statement. But what is also important is that she chose to embrace her roots, even though she may not be living with those cultural markers every day.
Despite the backlash against diversity or the reservations of some Muslims who view the idea of being fashionable and trendy to be in contradiction for a true observer of their faith, the reality is that even if driven by commerce, it aids in bringing the varying cultures in a common fold in these divisive times.
If fashion has taken the leap to bridge this gap, let us celebrate even as they count the bucks.