Arts
IPL v Bollywood Clash of the Titans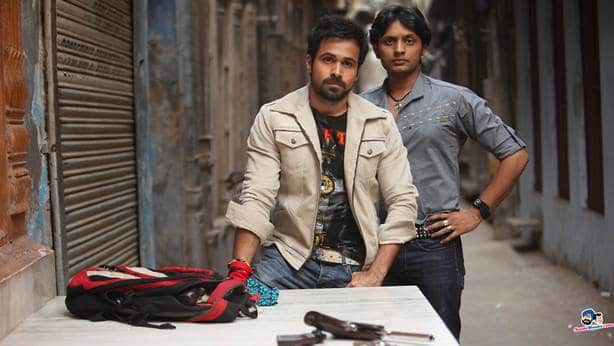 The Indian Premier League is no longer perceived as a great threat for film releases.
When the IPL first entered the public domain in 2008 it attracted savagely mixed reactions. Purists poured scorn and contempt, accusing its promoters of prostituting the game through blatant, cheap, populist, commercialization. The critics complaint: "As it is the 50 overs match has robbed it of its class and tradition and converted it into a silly Pyajama-affair with bright clothing and games played under arc lights, at night. Now with T-20, god, its mockery. Glamorous, sexy, cheerleaders, hi-pitched razzmatazz and hi-decibel Bollywood involvement in the buying and owning of teams; zero region-specific loyalties; cricketers sold at auctions like cattle; a hysterical media always in attendance across all mainstream avenues — it's the most perverted, sick and down-market form of Bollywood-meets-cricket tamasha. What's the world coming to? Jane kahan gaye woh din…"
Fans, however, love it, big time. Suddenly, constituencies never really into this sport — girls, women — started moving across for the very reasons that horrified the earlier lot — glamor, fun, pace, excitement, shorter duration… "It's a great bonding thing cutting across age, tastes and knowledge because IPL, for most of us, is Cricketainment! No need to be gyaani about great stroke play, astute field placing, shrewd captaincy and similar stuff. Just go with the slam-bang flow & have a blast! It's a free-fall, full on hungama, hulchul & dhamaal all the way," raves 20 year old Mumbai-college devotee of IPL, Shruti Pande. She confesses that for those 40 plus days, life after 8 pm "for me & my pals have been advance-booked! That time is blocked, boss-picture shikture, kuch nahin features!"
Bollywood, the factory that rolls out between 750-800 movies each year, was all-shook-up. It's the perfect time for great releases with summer holidays, kids at home, parents relaxed with entertainment on their mind and along comes this kill-joy monster and totally knocks off the evening and night slots. Film Director Abhinay Deo candidly admitted that his 2011 release Game wasn't as big a dud as it was made out to be, but thanks to IPL, it was slammed for a six. Releases — big, middle and small — were stalled and re-scheduled so as to not clash with the biggest 40 days show in the country. "This ate into their revenue stream generation potential in a big way, because the IPL followed by the monsoons, consumes a clean 3-4 months of roadblocks and that's real bad news for movies," says film critic Saibal Chatterjee.
However last year, Bollywood suddenly got bold, adventurous and led by the irrepressible Mahesh Bhatt released some films during the games. Said Bhatt, "Where passion, conviction and daring leads, results follow. Last year we locked horns with IPL & released Jannat. It worked fine. This year, as the promos on your TV screens indicate, Jannat 2 will release. Sure cricket is a religion for our masses but so are movies and if the product has the right seductive mix to entertain, the viewers while come to the halls — Virat or no Virat!"
The canny, flamboyant motormouth brand-ambassador and custodian of the Bhatt factory had a point. This year, between April 4 and May 27, several movie releases will greet Bollywood fans. They include blockbusters like Housefull 2, Tezz, Dangerous Ishq, Ishaqzade & Department, along with smaller fare like Vicky Donor.
Wassup? Has the IPL lost its old magical hold on its crazed fans? Is the evening-night slot once totally reserved for IPL everyday, no longer advance booked anymore? Is the tourney no longer a big deal? Trade analyst Komal Nahata believes that like everything else, that pulsating novelty has worn off and while the IPL still is big ,it doesn't command "that level of focus it did, earlier on. Last year's releases clearly revealed that the grip was loosening & B-town, forever looking for every trick in the book to get it products released and sold, took that risk and entered with all cylinders firing. Actually, they figured that except the last few critical days that lead to the semis and finals, other days are cool. No wonder there's been an impressive number of films lined up."
There are other reasons too. The recent slew of movies zooming past the Rs $20 million mark has given Bollywood a huge dose of confidence. Sharp brand mangers and shrewd marketers, as Rakesh Jariwala of Ernst Young's Entertainment division points out, now believe they can use the IPL platform to market their films effectively. Also, due to the round-the-year schedules, drubbing in England, Australia & Bangladesh, cricket ratings are dipping, which is a shot-in-the-arm for Bollywood sharks.
So, at the end of the day, while IPL still rocks, Bollywood is getting bolder, confidently unleashing releases during its prime time and even managing to rake in big bucks. Housefull 2, the first big post IPL release is reported to have raked in $2.6 million on its opening day and more than $8 million over the opening weekend.
So are we geared for an exciting, blockbuster clash of the titans? May the bigger star win.