Crime
Interpol Issues Arrest Warrant Against Mehul Choksi On CBI's Request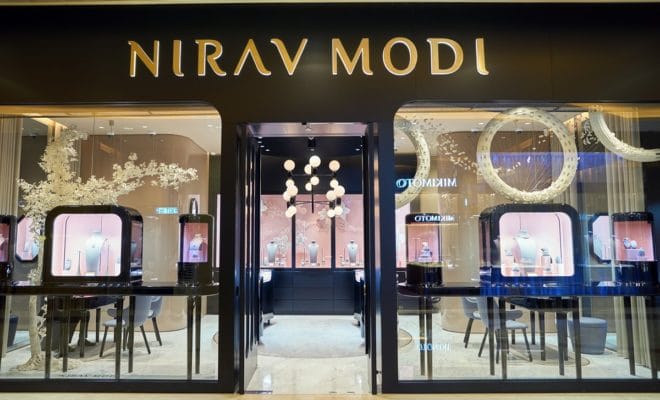 After Interpol arrest warrant, Mehul Choksi can't travel out of Antigua, where he was last believed to staying as a citizen.
The Interpol has issued a red corner notice against fugitive diamantaire Mehul Choksi, wanted in the 13,000-crore bank fraud case, on Dec. 13. The Interpol arrest warrant came after a CBI request. Choksi has been charged by the CBI and Enforcement Directorate (ED).
Authorities in Antigua, where Mehul Choksi is believed to be living now, are now likely to find him and inform India, Indian broadcaster NDTV reported.
The broadcaster also said that Choksi's movements will be tracked and he won't be allowed to leave the country. The 59-year-old fugitive diamond merchant, who also happens to be the maternal uncle of Nirav Modi has been living in Antigua since acquiring citizenship last year. Choksi had taken the oath of allegiance as a citizen of Antigua on Jan. 15 this year and two weeks later, the CBI filed a case and started investigating both Choksi and Modi.
According to NDTV, the Interpol had issued the notice against Choksi about a fortnight ago after a decision was taken by the Commission for the Control of Interpol Files in a meeting in October.
Choksi's lawyer told the Indian investigating agencies last month that he is not able to record his statement as he was unwell. "If his condition gets better" Choksi may return to India, his lawyer had said. In July, the Interpol had issued a similar notice against Nirav Modi, the main accused in the bank fraud cases.
Both Choksi and Modi are being sought by multiple investigating agencies in India after it was revealed that the duo took crores in loans from banks abroad based on fake guarantees in the name of Punjab National Bank, India's second largest state-owned bank, NDTV reported.
The government issued a gazette notification on Aug. 3 this year to make the Antiguan law enforceable and bring back Choksi. India and Antigua do not have a bilateral extradition pact.