Crime
Indian Origin Teen in UK Jailed for 8 Years for Buying Explosive to Kill Parents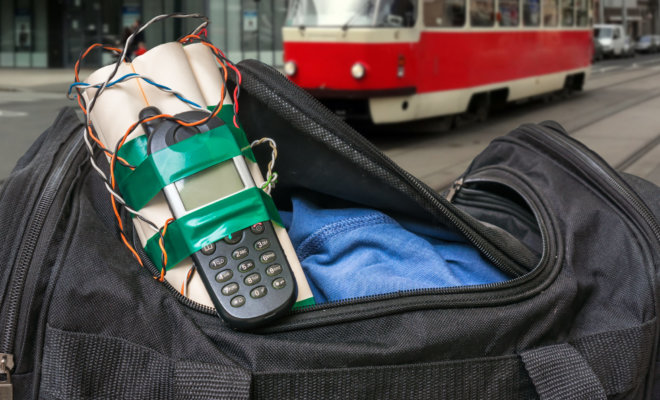 He wanted to kill his parents for disapproving his white girlfriend.
A British Indian teenager was sentenced to eight years in prison by the Birmingham Crown Court on Jan.11 for buying a car bomb to kill his parents after they opposed his relationship with his girlfriend.
Gurtej Singh Randhawa,19, from Wolverhampton, of Sikh Indian origin was found guilty of maliciously possessing an explosive substance with intent to endanger life or cause serious injury in November 2017.
Randhawa schemed to kill his parents as they opposed his relationship with his white girlfriend. The A-level student was arrested by the National Crime Agency's (NCA) Armed Operations Unit.
In May 2017, he received a package from a website called AlphaBay, which he found through the dark web, believing it to be a explosive device. However, the FBI had intercepted the delivery and replaced the package with a dummy. After the NCA observed that Randhawa was testing the device they arrested him.
"Gurtej Randhawa attempted to purchase explosives which could have resulted in deaths or serious injuries had they been used. He denied he planned to use the explosives to cause injury but the CPS demonstrated to the jury that this was a lie and Randhawa was observed attempting to test his device before being arrested," said Andy Young, from the Crown Prosecution Service International Justice and Organized Crime Division.
He added that Randhawa had used the dark web in an attempt to avoid detection, however, he is now serving a significant prison sentence. Randhawa, later admitted to attempting to import a Vehicle Borne Improvised Explosive Device (VBIED).
The 19-year-old had accepted an offer from the Liverpool University to study medicine.
"You are plainly highly intelligent and capable of determined manipulation. You told sustained lies to your girlfriend and her family about your own parents, particularly your father. I have no doubt that this offence was motivated by your desire to live with your girlfriend and attend university together,' said Justice Cheema-Grubb, reported Daily Mail.
She added that she was amazed at his audacity of how the major changes in his life wished for were to be achieved, and that included endangering the life of his father by setting off an explosion in his car. "This was an offence of astonishing audacity," she noted.
"You obtained the explosives, so you thought, having paid for the device using crypto-currency and arranged for its delivery to an address away from your own home," she added.