India
Indian Origin Man Jailed in Singapore for Molesting Woman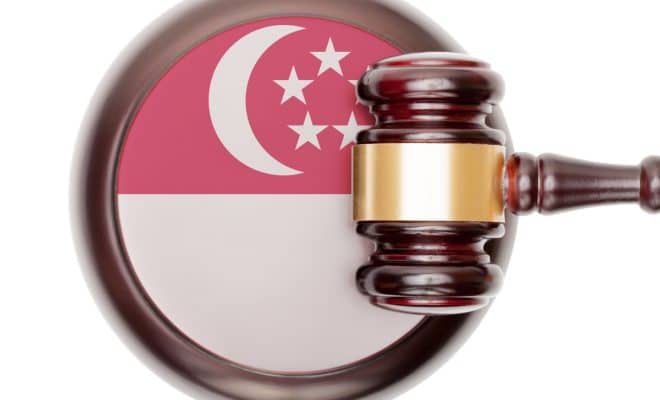 While asking for a custodial sentence, the prosecutor pointed toward the accused's disordered behaviors in past.
An Indian origin man has been sentenced to 10 months in Singapore on Dec. 4 for molesting a woman while traveling on a bus.
According to a report in Channel News Asia, 50-year-old Kajayenderan Krishnan, a permanent resident of Malaysia, pleaded guilty to using criminal force with an intention to outrage the modesty of the woman and insulting her modesty.
Except two above mentioned charges, a third charge was also considered by the court while sentencing him.
The court was told that the incident dates to May 7, this year. Krishnan boarded a bus in which a 44-year-old woman was sitting in the last row at the leftmost seat. A seat immediately next to her was empty and accused grabbed the seat, according to the report.
He started caressing woman's right arm with an intention to molest her.
Deputy Public Prosecutor Mark Yeo told the court that victim quickly responded to shift her body toward the window. She even asked Krishnan to stop touching her, but he started to use indecent words such as "sarakku" for her, which in Tamil means "hot chick." He also uttered other offensive words in Tamil and Hokkien (a Chinese dialect) against her, said channel's report.
When the victim stood up to leave her seat, Krishnan extended his legs to trap the woman in the corner and again caressed her arm.
The woman reported the incident to an Immigration and Checkpoints Authority officer when the bus reached a checkpoint.
While asking for a custodial sentence, the prosecutor pointed toward the accused's behaviors in the past.
Krishnan, who was unrepresented, told the court that he wasn't sitting with a woman but standing on the bus. However, when the prosecutor said that he has video footage to prove, he decided to plead guilty.
District Judge Mathew Joseph was quoted by the channel as saying, "Far from showing remorse, you are trying to wriggle your way out of the responsibility of this by saying that you were standing up, then later when the prosecutor said there was video footage, you said it was accidental. To me, it shows you are not remorseful."
The judge also asked him if he was drunk at the time of the incident, to which said yes. The judge also suggested the accused to not travel by bus next time while drunk.
Pic: Bigstock