Business
Indian Origin Man in UK Jailed For 5 years for £2.8 Million Scam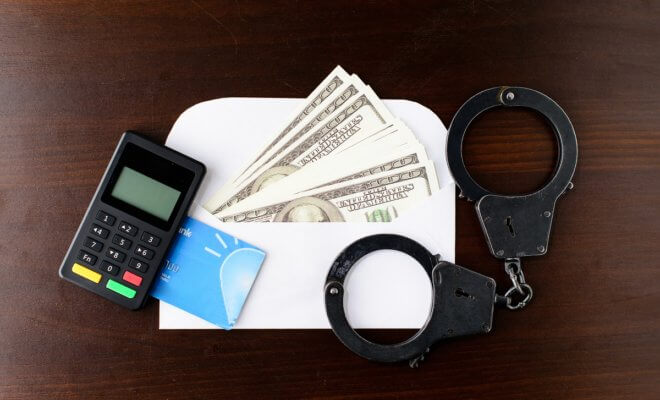 Charanjit Sandhu used bullying tactics to target investors and compelled them to buy shares.
Five people, including an Indian-origin man, were sentenced to a total of 17.5 years' jail for their role in a share fraud carried out through a series of boiler room companies which led to the loss of more than £2.8 million to investors.
Charanjit Sandhu, 29, known as the senior broker has been jailed for five years for his role in the £2.8 million scam which mainly targeted old and vulnerable people in the U.K.
The sentencing of five defendants took place at Southwark Crown Court, on Sept 4. Michael Nascimento, the sixth defendant, and mastermind of the scam will be sentenced on Sept.14, according to Financial Conduct Authority (FCA).
While talking about the case, Mark Steward, Executive Director of Enforcement and Market Oversight at FCA, said "These fraudsters callously targeted investors who were often elderly and vulnerable, lying to them to get them to part with significant sums of money. Despite efforts to conceal and destroy evidence, the FCA, in one of its largest ever investigations, was able to ensure that these criminals faced justice and ended up behind bars," adding "applications under Proceeds of Crime legislation remain on foot and the FCA is determined to recover as much money from these defendants as possible for the benefit of investors."
According to the FCA, the scammers told investors to purchase shares in a company that owned land in the island of Madeira. The investors were told that the value of these shares would increase substantially when permission to build 20 villas was granted, thereby enhancing the land's value. Investors were promised guaranteed returns of between 125% and 228%. None were ever paid.
To convince the investors to part with their money, the scammers told them that they had partnered with Barclays Bank and they have obtained planning permission for 20 villas. They also promised investors share buyback option.
In sentencing the defendants, the trial judge, remarked these scams were "scams from start to finish" and that "some victims have lost everything they had." He also added that it was "particularly repellent" that elderly people had been specifically targeted and their stories "were at times positively heart-breaking," adding "none of the victims chose to be swindled, others chose to swindle them. No victim of these sort of offenses should blame themselves. Those who commit these offenses cannot expect anything but firm punishment."
All the six defendants were charged by the FCA with offenses of conspiracy to defraud, fraud, money laundering and perverting the course of justice and either pleaded guilty or were convicted by the jury.
According to FCA, Sandhu reportedly used bullying tactics to target investors. The Judge commented that he was "dazzled by the rewards of crime" and had "lost his moral compass." In terms of two of the investors, he said that Sandhu "had pestered them mercilessly by telephone" and that his conduct was "cruel and callous" and "chilling."