Crime
Indian-origin Man Faces Deportation from Australia Due to Criminal History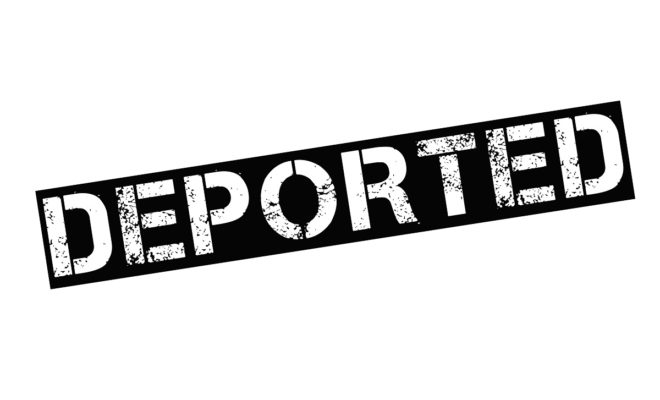 Paramjeet Singh, who has lived in Australia for 30 years has been stripped of his permanent visa due to his criminal record and will be deported to India.
An Indian-origin Australian man is on the verge of being deported to India after the local Administrative Appeals Tribunal (AAT) affirmed its decision to cancel his permanent visa due to his criminal background.
Paramjeet Singh, 39, came to Australia as an eight year old child and has lived "almost all his life" in Australia. His visa was canceled in April this year following his conviction in an assault case in which he was handed a sentence of 13 months in jail, Australian publication SBS reported.
According to the report, Singh's father abandoned him when he was four years old and lived with his mother in Delhi. He reunited with his father in Sydney in 1988 and after remaining on different visas for almost ten years, became a permanent resident in 1998, the publication reported.
While calling Singh's offenses as ''serious,'' the AAT said that he had been convicted of 30 separate criminal offenses, including breaches of Apprehended Violence Orders, bail conditions, assault, domestic violence, shoplifting and credit card fraud, the publication reported.
"They were numerous and repeated. They frequently involved acts of violence. They were perpetrated against vulnerable people (his pregnant partner)," Senior Member of the AAT Chris Puplick AM said, as per SBS.com
According to the publication, Singh's criminal activities began when he was 19 and continued until 2017. He was sentenced to 12 months imprisonment for assaulting a pharmacist and a security guard in 2015 when he and his former partner were arrested for shoplifting and he punched and kicked the pharmacist.
His sentence was suspended when Singh signed a good behavior bond and on the condition that he would not re-offend. However, he resumed his criminal activities and was sent to jail in 2017 after which his visa was canceled.
Police reports produced in the AAT also indicated instances of domestic violence-related incidents between him and his current partner, SBS wrote.