Crime
Indian Origin Man Asked to Pay £62,000 for His Role in Bank Fraud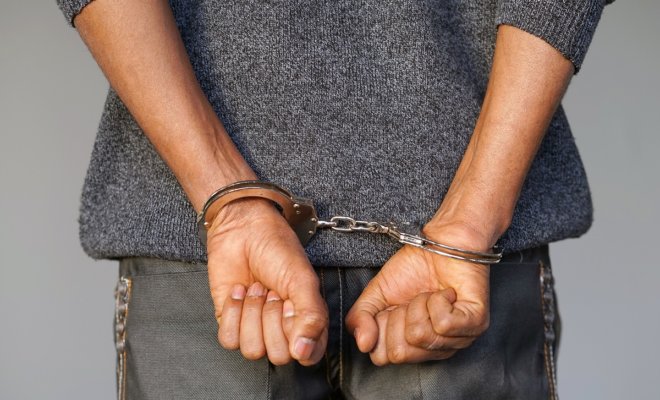 An Indian origin man, who was jailed last year for his active involvement in a money laundering scam, has been asked to forfeit £62,000 by a UK court.
According to local media reports, Nilesh Sheth, 54, a former banker pleaded guilty to his role in helping Romanian criminals open 400 fake bank accounts to launder more than £16 million pounds.
Sheth was sentenced four years of jail in November last year and in a recent hearing at the Old Bailey court, he was asked to pay £62,000 pounds within three months or serve an extra year in jail, PTI reports.
"Sheth abused his position of trust at the bank to knowingly open sham accounts for the network, providing a vital service which enabled them to launder £16 million worth of stolen cash," the news agency quoted Mike Hulett, Head of Operations at the National Crime Agency's (NCA) National Cyber Crime Unit as saying.
Sheth, from Buckhurst Hill, Essex got involved in the scam after Romanian criminals offered him £850,000 which he hid in his home, Daily Mail reports.
While raiding Sheth's home, officers also found nine mobile phone and a handwritten guide to money laundering along with the cash, PTI said.
The NCA said that Sheth, a personal banking manager at Barclays, opened several "mule" accounts using false ID and address documents. It said that the mastermind of the money laundering service Lurie Mereacre operated from his home in east London, along with his associates, Ryingota Gincota and brothers Iurie and Serghei Bivol.
Sheth was also seen meeting the criminals in restaurants and car parks while he was being closely monitored by the NCA. The fraudsters initially moved money in the fake accounts before moving it overseas, the publication said.
"These men deliberately and persistently set about transferring millions of pounds of stolen money out of the UK to eastern Europe," Rose-Marie Franton, from the Crown Prosecution Service (CPS) International Justice and Organized Crime Division was quoted as saying in a statement, during their sentencing in 2017.
She added, "The evidence we gathered showed how Nilesh Sheth abused his position as a bank employee for personal gain by facilitating the laundering the criminal proceeds of an organized crime group both within the UK and across borders."
The court also heard how Sheth was tempted by the money he was offered by the gang. The court also heard he hid the stash of cash behind sofa cushions and under the kitchen sink at his home in Essex.
Last month, the Scotland Yard police arrested an Indian-origin person who admitted to his role in stealing numerous credit and sim cards and making fraudulent transactions to cheat his victims of £227,000 in UK.
Ashley Dominic Singh of Bromley pleaded guilty to fraud charges after he was accused of stealing credit and sim cards to take control of victims' bank accounts.