Crime
Indian Origin Doctor Gets 5-Year Jail Term for Health Care Fraud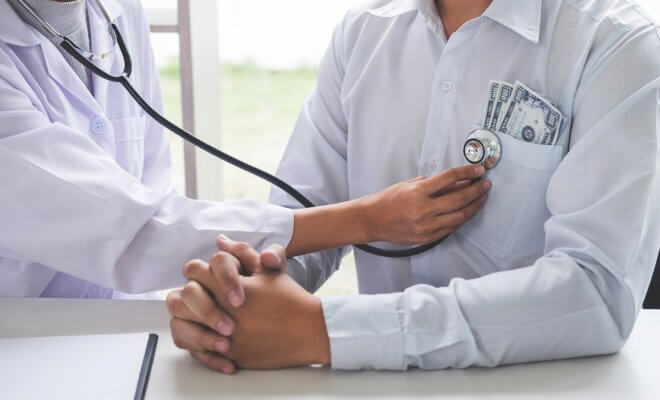 Vilasini Ganesh has been convicted with five counts of health care fraud along with making false statements about health care benefits while her husband and business partner Gary Belcher was convicted with one count of fraud.
An Indian-origin doctor has been sentenced to over five years in jail with multiple health care fraud charges and making false statements regarding health care benefits.
A 47-year old Indian-origin doctor was handed down a 63 months jail term by United States Attorney Alex G. Tse and Federal Bureau of Investigation Special Agent in Charge John F. Bennett for health care related frauds. The sentence was given by the District Judge Lucy H. Koh on August 28.
Vilasini Ganesh and her husband Gregory Belcher, 56, both of Saratoga, California, were convicted of the charges on December 15, 2017, after an eight-week trial in which the jury found Ganesh, head of the Campbell Medical Group, guilty of five counts of health care fraud and five counts of making false statements relating to claims fraudulently submitted to health care benefit programs. Both Ganesh and Belcher had illicitly billed patients and insurance companies for underperformed services, exaggerated treatments or for patients they did not see. For example, Ganesh submitted claims for days when a patient had not been seen by her and for patients who had been seen by a physician who no longer was affiliated with her practice. Additionally, Ganesh billed insurers with claims that certain patients were seen twelve to fifteen times in a single month.
A federal grand jury first convicted the Saratoga couple in July 2017, charging them with one count of conspiracy to commit health care fraud and one count of conspiracy to commit money laundering, and multiple counts of other health care fraud. While Ganesh was convicted with five counts of health care fraud and making false statements, Belcher was convicted with one count of health care fraud.
In addition to the prison time, Ganesh has also been sentenced with a 3-year term of supervised release and a was ordered to pay a restitution amount of $344,916.
During Ganesh's sentencing hearing, Judge Koh stated that she obstructed justice by misrepresenting her understanding of the legal system, the amount of money she was paid by insurers, and whether she understood that it was improper to "upcharge" when submitting claims to insurers. Judge Koh also found that Ganesh had abused a position of trust by submitting false claims.
Ganesh will begin her jail sentence from November 1, 2018. On April 4, 2018, Judge Koh sentenced Belcher to a year and a day in prison to be followed by three years of supervised release.
According to patients' reviews on Yelp.com, Campbell Medical Clinic, which claims to provide patients a nonsurgical approach to pain or injury, had repeatedly sent bills to them that either the insurance should have covered or for services that they did not seek.
Campbell, which calls itself one of the largest medical facility in South Bay, has reportedly served more than 30,000 patients including children, seniors, individuals, and families with health care needs.