Crime
Indian Origin Among Six People Hanged in Singapore for Drug Trafficking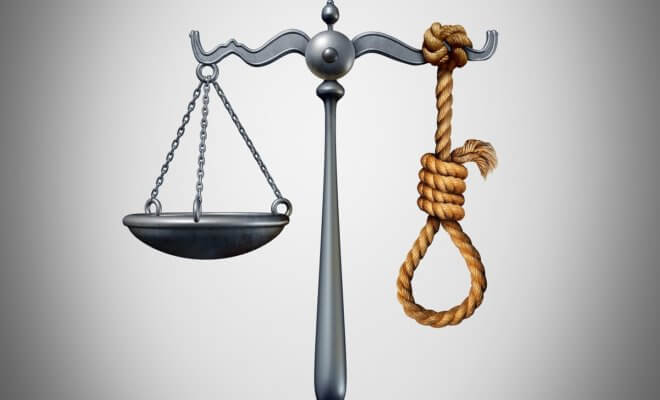 Prabu Pathmanathan has been on death row in Singapore since his arrest in 2014 for trafficking 227.82 grams of heroin.
An Indian-origin man was among six people executed by Singapore for drug trafficking last week.
According to reports, Prabu N Pathmanathan, a Malaysian of Indian extraction was hanged on the morning of Oct. 26 at Changi Prison in the presence of family members and a representative from the Malaysian embassy. All the six people executed in October were from drug trafficking.
Pathmanathan, 31, has been on death row in Singapore since 2014. He was arrested for trafficking 227.82 grams of heroin.
The Malaysian government, which announced earlier this month its decision to abolish the death penalty, had asked Singapore to spare Pathmanathan on humanitarian grounds but the city-state went ahead with hangings.
Capital punishment, a legacy of British colonial rule, is legal punishment in Singapore and drug trafficking carries a mandatory death sentence under Singapore's Misuse of Drugs Act.
According to news agency AFP, family lawyer N. Surendran said in a statement that the family received a letter from the office of the Singapore president on the eve of the execution declining their appeal for clemency. The family has now claimed the body, the lawyer added.
Surendran told Australian broadcaster ABC that Singapore authorities had unlawfully refused to consider a petition for clemency.
Quoting local media, ABC said that the office of Singapore President Halimah Yacob had delivered a letter to Prabu's family in response to their petition, saying it was "unable to accede to [their] request."
Surendran said his client "felt he had become a new man after the experience of being in prison" and had become "very spiritual," ABC said. "He wanted to live. He wanted to have another chance."
AFP said that Amnesty International, which had opposed the execution, urged Singapore to follow the example of Malaysia which surprised many earlier this month by abolishing capital punishment, a prelude to parliament amending the law. Malaysia made the announcement on Oct. 10 — the World Day Against the Death Penalty. A moratorium on executions will be imposed in the meantime, with more than 1,200 people on death row set to win a reprieve, the news agency said.
"This cruel and irreversible punishment has no place in any society, as more than two-thirds of the world's countries have come to recognize," AFP quoted Rachel Chhoa-Howard, Amnesty International's Singapore researcher as saying.
Only a few countries now have capital punishment while most countries have completely abolished it. Singapore, however, has maintained that capital punishment is an effective crime deterrent and is crucial to fighting drugs, AFP said.
Amnesty said that Singapore carried out six executions this year and eight in 2017, all for drug offenses.