Crime
Indian Man Sentenced to Nine Years in UK for Supplying Drugs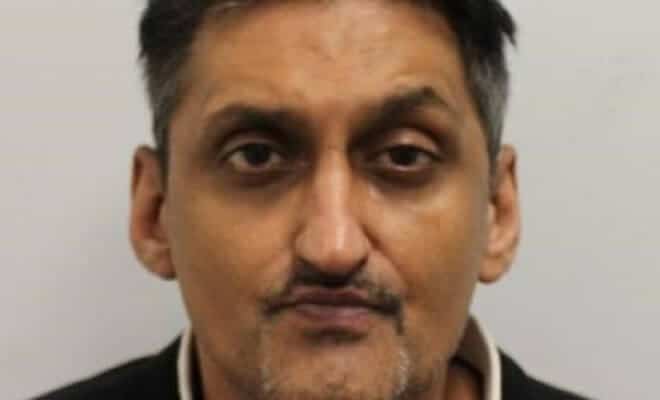 Jeetendra Parekh and his female accomplice Sibela Ahmed were arrested in December last year.
An Indian origin man has been sentenced to nine years jail term by a UK court after being found guilty of conspiracy to supply Class A drugs. His female accomplice had pleaded guilty of the crime earlier and was sentenced last month.
Jeetendra Parekh, 48, was sentenced at Snaresbrook Crown Court in London on Nov.8 after a three day trial, says a PTI report.
According to a Metropolitan Police press release, the court was told that detectives from the Met's East Area Proactive Team stopped a taxi on Dec.7, 2017, in Ilford. The taxi was carrying Parekh and his female accomplice Sibela Ahmed, aged 29.
Officers found a plastic bag in the rear passenger footwell in the taxi. The bag contained 5kg of heroin whose estimated street value was £500,000. They later searched an address linked to Ahmed and found a further 46kg of heroin. The street value of this huge quantity was estimated to be £4.6 million, says the release.
At an earlier hearing, Ahmed pleaded guilty to possession with intent to supply the heroin. She was sentenced to imprisonment for eight years on Oct.8 this year.
Detective Constable Kevin Rowley, from the Met's East Area Proactive Team, said, "This operation has seen a significant quantity of drugs removed from London's streets and we are pleased Parekh will be joining Ahmed behind bars."
He further said, "I hope these lengthy sentences provide some level of reassurance to the public that we are doing all we can to clamp down on drug dealers and the criminality associated with them."