Business
Indian Immigrant Uber Driver Charged with Sexual Assault Pleads Guilty in Australia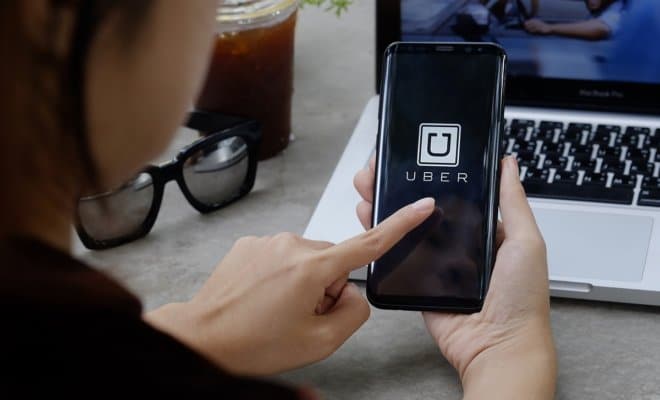 The Indian student faces cancellation of his visa after spending 300 days in an immigration detention center.
An Indian immigrant Uber driver, accused of sexually assaulting a passenger, has pleaded guilty in Australia. The Indian student has already spent a year in custody and faces visa cancellation, Daily Mail reported.
Satveer Singh, 25, who was driving Uber at Gold Coast at the night of the incident, took advantage of the young victim after locking her up in the car for 27 minutes and sexually assaulting her. He only let her go after the victim shared her phone number with him, the report added.
Singh texted the victim the next day, asking "hi, how was your last night. I hope everything is good," which was followed by another text few hours letter saying, "I think you forget about me," the publication quoted Singh in the report.
The incident happened in the night of Sept. 2017 when the 20-year-old young woman booked an uber after a night of drinking in Surfers Paradise on the Gold Coast.
Judge David Kent stated the young woman 'was vulnerable, alone, and alcohol affected and the circumstances between the two of you created a position of trust," according to the publication.  He also stated that the driver breached the position of the trust.
Singh parked the car near her house in a bay for 27 minutes and forced himself on her, the report stated. A CCTV footage of the car parked, has been found to prove his car was stopped in the bay for 27 minutes.
The victim said that the man forced himself on her as he bit her lips and sexually assaulted her after lifting the dress. The conduct which left her confused as she continued telling him that he is not doing the right thing. The woman was found crying hysterically when she finally escaped the car.
Crown prosecutor Michael Connelly stated that a security guard recounted seeing the woman "rocking and sobbing at the same time. She made the complaint and said, 'I have been raped".
Singh has spent 300 days in immigration detention on Christmas Island and faced cancellation of Visa, Gold Coast Bulletin reported.
Additionally, Judge Kent also sentenced Singh to a three-year good behavior bond, referring to the time he has already spent in immigration detention and custody as longer than what he would have been sentenced to.