Food
Indian Duo Starts Australia's First Gluten-Free Restaurant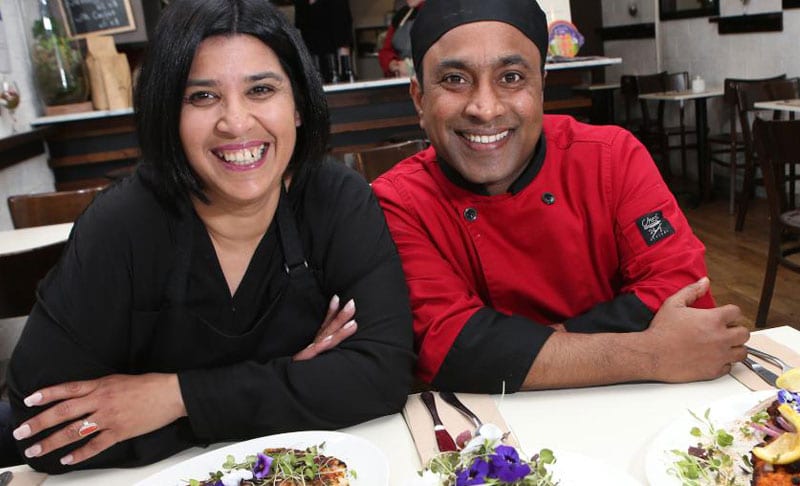 The restaurant, Delhicious, serves gluten-free Indian and modern cuisine in Melbourne.
By
An Indian chef and his client have started Australia's first 100 per cent gluten-free restaurant, Delhicious, in Melbourne. Raman Nakul and Riddhi Khanna's venture aims at catering to gluten-allergic people who crave for authentic Indian food in the Australian city.
Food for Gluten-allergic People
The Indian duo noticed how difficult it is to find good food that suits you when you are allergic to gluten. Five years ago, Nakul, who has worked as a chef for 18 years, realised this was a big problem for gluten-allergic people at restaurants.
"They had to really struggle and scour from limited options available. I saw a gap in the market and that's how the idea of opening a gluten free restaurant came to me," Nakul told SBS. 
Shaping of the Idea
Starting something as unusual as a gluten-free restaurant comes with its own risks. You can never be completely sure about your idea, Nakul says. But support from family and friends was the much-needed encouragement that the two got to launch their venture.
It all started in 2015 when he shared his idea with Ridhi Khanna, who was a friend and a regular client at the restaurant where he worked.
"She used to be a regular customer who always ordered on Wednesdays. We were good friends and when I bounced this idea to her, she came on-board," Raman told SBS.
The two started working on the idea in 2016, and launched Delhicious at Victoria in Melbourne earlier this year.
First Gluten-free Accreditation
There are many restaurants in Australia that offer gluten-free food, Coeliac Australia, an organisation for people with coeliac disease, told SBS. However, Delhicious is the first restaurant they have accredited to be 100 per cent gluten-free.
All the items served at the restaurant are tested in the laboratory and the ingredients used in the delicacies are bought from trusted suppliers.
Nakul recalls the first time one of his customers relished gluten-free naan.
"And she had tears in her eyes," he told SBS. It was the first time she had eaten naan in 15 years.