NRI
Indian Americans Stand Up Against Hate Crime in the US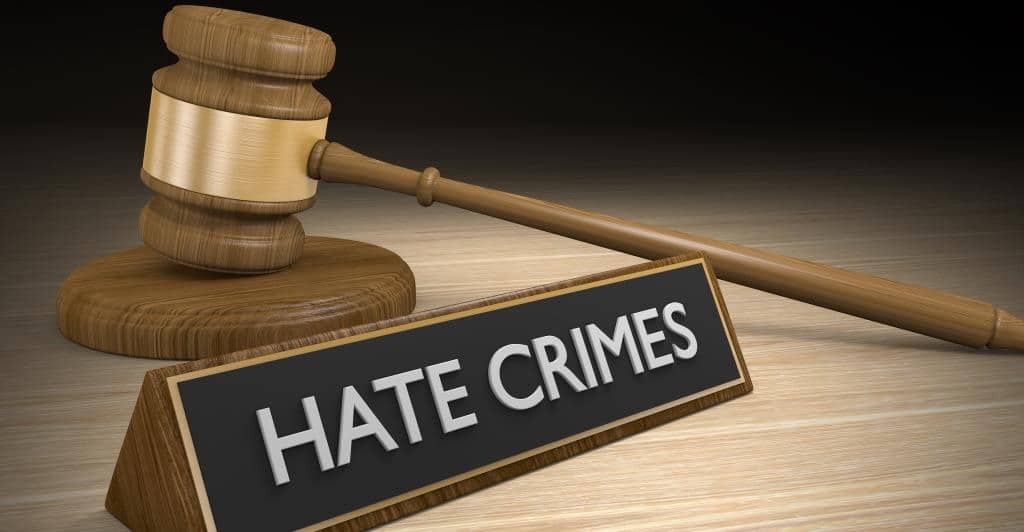 Following a series of violent attacks on Indians in the US, the community has come together to fight the rising hate crimes.
By
Srinivas Kuchibhotla and Alok Madasani, two Indians who went out for a few drinks at a bar in Kansas were shot by a white man who told them to "get out of the country". Kuchibhotla, an Indian engineer working in the US, succumbed to his injuries in the hospital and Madasani survived to tell the story.
Increase in Hate Crimes
The past few months have seen a new wave of hate crime against Indians in the US. Many who used to call America their home, now live in fear. But Indian Americans have decided to come together to rising attacks on them. Indian American  and South Asian American organisations came together to hold a forum on July 19 in New York. This meeting was facilitated by the US Department of Justice- Community Relations Service.
From activists to lawyers, Indian-Americans across the US have lobbied in the influential circles and protested on streets asking government to take action. According to India West report, the Hate Crime forum underscored the need for "for local law enforcement to build productive relationships with South Asian American communities to deal with the aftermath of hate violence, and the urgency to counteract alleged government policies that "fan the flames of violence against our communities."
Indian Americans Unite
Indian-American Congressman Raja Krishnamoorthi who has been actively campaigning against the hate crimes called for immediate action after the incidents. At a Congressional briefing organised by SAALT, Krishnamoorthi called the hate crime attacks as an "attack on the very spirit of America."
Congresswoman Pramila Jaypal and House Democratic Caucus Chairman Joe Crowley introduced a resolution in the U.S. House of Representatives against hate crimes in March. The resolution asks the Department of Justice to commit sufficient resources to investigate hate crimes against South Asians and Jews in the US. Signed by 67 members of the House, the resolution also asks President Donald Trump to "end his inflammatory rhetoric."
The American Association of Physicians of Indian Origin (AAPI) expressed its concerns regarding the hate crime on their Legislative day in the US Capitol. "With Indian-American doctors spread all across the country, we can play an important role in this," said Dr Sampat Shivangi, chair of AAPI Legislative Affairs.
Speaking at the AAPI reception, Congresswoman Pramila Jayapal, said, "It is important for us to push the Trump administration to strengthen protection for the communities that are affected by hate crimes […] I have been told 'Go back to your country' many times and I have been here for 36 years."
Awareness Rallies
Jaypal is the first Indian-American woman ever elected to the US House of Representatives.
Indian-American activists across United States have also organised awareness rallies against hate crimes asking for intervention of the American President.
"There have been scores of garden variety bullying and 'go back to your country' type harassment right here in the Bay Area. These crimes are not isolated and random incidents and what we need to take away from these incidents  is that our complacency won't serve us any good," said Jayati Sengupta, the organiser of one of the rallies at Washington D.C.
Trump to blame?
Many feel that the white supremacy brought in by Trump along with his comments against the minorities and migrants have been the catalysers for the hate crime.
In a PTI report, Senator Ben Cardin, Ranking Member of the Senate Foreign Relations Committee said, "It starts with the leadership. President Trump's comments as a candidate and a President is just the opposite of what you need."
According to the Southern Poverty Law Center (SPLC), a total of 867 hate incidents against various communities and refugees, were reported in just 10 days after Donald Trump's election.
Hate crimes in the US seem to have increased since Trump became the President because of his administration's controversial statements against the immigrants, Jayapal said in a report by The Hindu..
In just one year from late 2015 to 2016, the national advocacy organisation South Asian Americans Learning Together (SAALT) recorded 207 hate or bias related incidents towards South Asians, Sikh, Hindu, Muslim, Middle Eastern and Arab communities, reported New Media America.
"No matter what gunmen or the President (Donald Trump) say, this is our country, we are here to stay, and we will keep demanding our rightful and equal place in this quintessential nation of immigrants," said Suman Raghunathan from South Asian Americans leading Together (SAALT)  at a peace rally.
Hate crime is an old fear
Hate crime is not new for the Indians living in the US. In 1987, a letter published in the Jersey Journal said, "'We will go to any extreme to get Indians to move out of Jersey City." The letter was written by one of the infamous hate group from New Jersey who call themselves "The Dotbusters" after the bindi or dot that Indian Hindu girls wear on their forehead, a tradition which many women discontinued after the violent attacks by the groups.
It was in the same year that Navroze Mody, an Indian from Jersey City was severely beaten by a group of youth which put him in coma and he later succumbed to his injuries. This attack was followed by another assault on an Indian, Kaushal Saran who suffered severe damage to his brain. Over the years 9/11 seemed to have become a trigger for many Americans. The murder of Balbir Singh Sodhi, a gas-station owner in Arizona was one of the first after the attack of the Twin Towers.