Crime
Indian American Sentenced to 70 Months for Hawala Scheme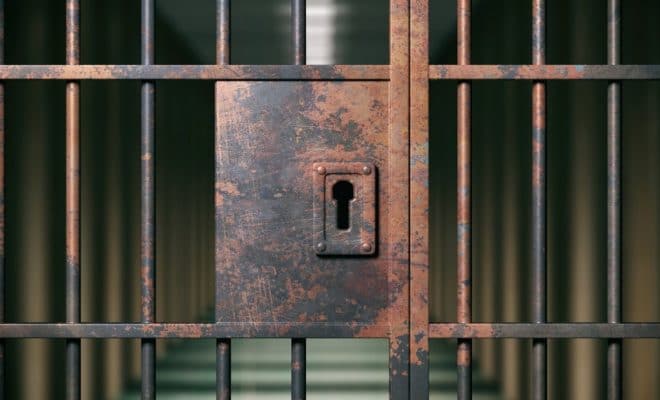 Harinder Singh was sentenced for conspiring to move millions of dollars in proceeds for the Sinaloa cartel and other narcotics traffickers.
An Indian American man has been sentenced to 70 months in federal prison for his involvement in a multi-million-dollar drug and money laundering scam.
Harinder Singh, a.k.a. "Sonu," 34, was part of an international drug money laundering organization. He was sentenced for conspiring to move millions of dollars in proceeds for the Sinaloa cartel and other narcotics traffickers.
United States District Judge Christina A. Snyder announced the sentencing of Singh on Nov 26, stating, Singh's involvement escalated in the money laundering conspiracy.
According to the official statement, Singh was sentenced after being found guilty by a jury last January of conspiracy to commit money laundering, conspiracy to operate an unlicensed money transmitting business and operating an unlicensed money transmitting business.
Commonly known as the 'Hawala' in India, it refers to an international underground money remittance system based on trust between the participants. The hawala system originated on the Indian subcontinent and relies on long-established connections between brokers, who usually are located in different countries, but sometimes are in different cities in one nation. The trust and long-established connection between brokers typically are based on familial, ethnic, religious, regional and/or cultural grounds. Since traditional banking and financial systems are not involved in hawala, it operates without leaving a paper trail. Under the hawala system, only the value of the money is transferred, not the money itself.
Harinder Singh has been convicted of the Hawala case as the 17th defendant of a 2015 grand jury indictment that was the first major United States criminal case involving "hawala" transfers of drug money.
The official statement further notes that in this particular case, drug traffickers utilized a traditional hawala network of brokers in the United States, Canada, and India to secretly transfer millions of dollars of drug proceeds to the United States, where brokers such as Singh delivered the money to couriers acting on behalf of Canadian drug traffickers and Mexican drug cartels. Prosecutors said the conspiracy was responsible for transferring at least $4 million in drug proceeds.
Singh's trial which took place in the United States District Court proceeded for two weeks to show Singh's active participation in the hawala conspiracy that moved money generated from drug sales in Canada to the United States. The money was used to pay for multi-kilogram drug purchases in Los Angeles, which was then routed to Canada for distribution.
The court document further reveals that California Highway Patrol officers discovered $274,980 in U.S. currency wrapped in black plastic when Singh was stopped in October 2012. During that traffic stop, Drug Enforcement Administration special agents conducted surveillance and observed Singh's wife exiting the couple's apartment complex carrying a bag, which was later found to contain $388,100 in U.S. currency. That cash also was rubber-banded in stacks and similarly wrapped in black plastic.
Prior to the traffic stop and the seizure at Singh's apartment complex in Monrovia, a federal wiretap had also intercepted Punjabi-language telephone calls indicating that Singh and co-conspirators communicated over multiple prepaid – or "burner" – telephones to arrange for the pick-up, transport, and delivery of large amounts of U.S. currency – in amounts of up to $800,000 – across the Los Angeles area, the statement notes.
Soon after the October 2012 traffic stop, Singh met with law enforcement agents and admitted collecting large sums of bulk cash on a weekly basis and receiving approximately $300 for every $200,000 in shipments, according to court documents.
During the course of a four-year investigation by the DEA's L.A. Strike Force and IRS Criminal Investigation, authorities seized nearly $15.5 million in bulk U.S. currency, 321 kilograms of cocaine, 98 pounds of methamphetamine, 11 kilograms of MDMA and nine kilograms of heroin.
Along with Harinder, his uncle, Sucha Singh has received a 63-month sentence for his role as a hawala broker; Bradley John Martin, similarly received a 63-month sentence for his role as a money courier; and Harmeet Singh was ordered a 42-month sentence for his role as a hawala broker.