Crime
Indian American Gets 22 Years for Spiking Girlfriend's Drink with Pregnancy Terminating Drug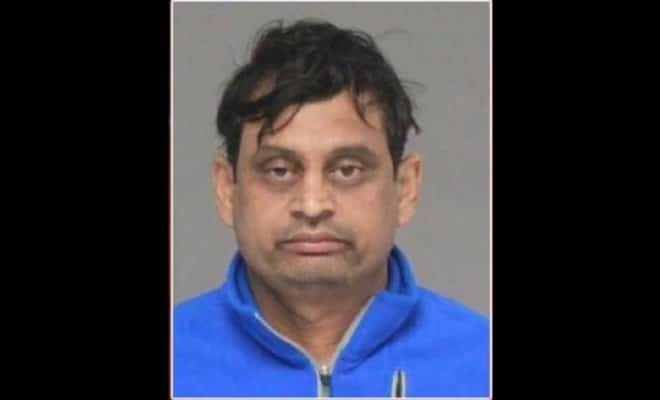 Manishkumar Patel was convicted in August on charges of intentional homicide of an unborn child.
An Indian-American businessman from Wisconsin was sentenced to 22 years imprisonment after being convicted of putting an abortion-inducing drug in his girlfriend's drink.
Manishkumar M. Patel, 45, was convicted in August of attempted first-degree homicide of an unborn child and sentenced on Oct. 10 by Outagamie County Judge John Des Jardins. He was also sentenced to four years of extended supervision.
According to court documents, on Sept. 17, 2007, Patel and his pregnant girlfriend went to a restaurant and then to an ice cream parlor for dessert. Patel bought her a smoothie while she was waiting outside in the car. She saw him split the drink into two cups and "frantically" stirring the cup. She took the drink but never drank it. She found some powder in her drink and checked with the parlor staff who said they do not add powder to any of their smoothies. She had a miscarriage few weeks later and sent the drink for testing to a lab in California who confirmed that the drink contained pregnancy terminating drug.
He was arrested and charged in 2007 based on a complaint filed by his girlfriend. Since then he had been on the run and forfeited a $750,000 bond.
He fled to India and told the court that he wanted to see his ailing father. He also told the court that he returned to the U.S. to resolve the pending case against him. He was finally arrested in New York in January 2017. "I made the decision to return, even though I knew it would cost me my freedom," he told the court.
Patel said in court he didn't want another child because he was afraid the child would have the same medical problems as his son who suffers from a lifelong medical problem. But he said he realized that even if the child had medical issues, the child still would have had a life.
According to a report in local newspaper The Post Crescent, he admitted to his guilt and said, "I have had plenty of time to think about what I did. I have no excuse or explanation for my actions."