Business
India Says No to UAE's Request for Additional Flights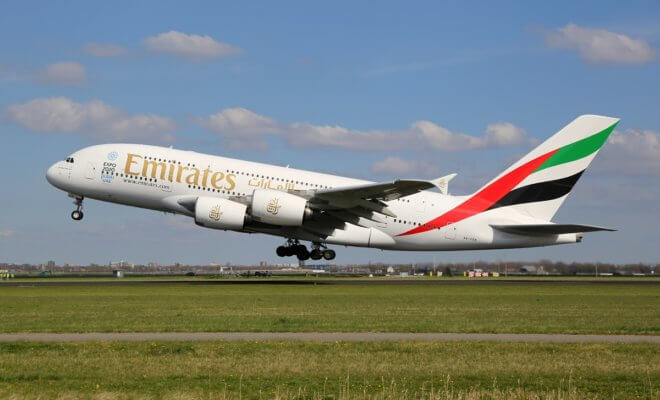 The United Arab Emirates had asked for more flights and access to new destinations
India's civil aviation ministry has rejected UAE's request of adding more flights and having access to newer destinations, Business Standard reported.
The reports said the civil aviation ministry had to reject due to opposition from domestic aviation organizations.
According to the publication, Indian civil aviation authorities had discussions with UAE officials on Oct. 11 where they turned down the demand. While UAE says there has been an increase in the two-way traffic between Emirates and India and beyond, Indian aviation officials have said there has been no change in either the destination or seats. The officials of both the nations are scheduled to meet again in Feb. 2019.
The report also says that over 60 million passengers took flight to India from the UAE, the largest overseas air travel market for India. The UAE also accounted for about 20% of all international air traffic to India, the report said. While Dubai and Abu Dhabi are the largest overseas hubs for Indian travelers, India has separate air services agreements with Dubai, Abu Dhabi, and Sharjah, the report said.
Dubai wanted an increase of 50,000 seats per week (apart from the existing 65,000 seats) and access to three new destinations of Coimbatore, Goa, and Chandigarh while Sharjah wanted an increase of an additional 15,000 seats per week over the existing 18,000 seats, plus access to 12 new destinations. The number of flights and weekly seats airlines offer are based on these agreements, the publication said.
Earlier this year, the International Air Transport Association (IATA) shared a report which shows that Aviation industry across the world is set to see a boom in 2036, with a record number of 7.8 billion passengers flying that year. The Asia Pacific region will be the biggest driver of the demand, accounting for more than half of the new passengers in the next two decades, according to IATA's 20-Year Air Passenger Forecast.
According to the IATA projection, based on a 3.6 percent average Compound Annual Growth Rate, destination pairs such as India-UAE will see an annual gain of 20.2 million passengers, followed by China-Thailand that will see annual gain of 19.1 million fliers. The third and fourth spots are taken by China-South Korea (17.7 million) and China-Singapore (15 million) routes.