Business
India Receives First Crude Oil Shipment from U.S.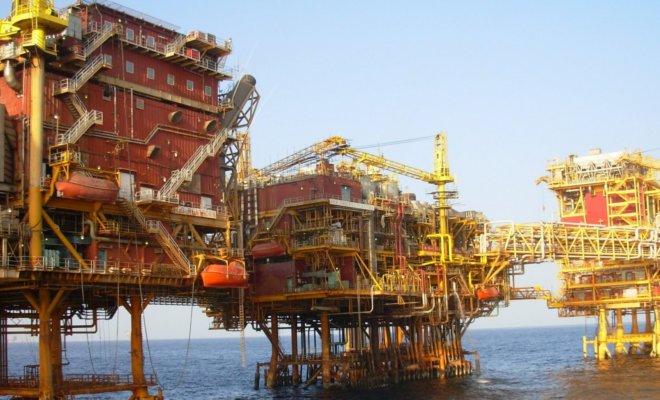 The Indian Oil Corporation (IOC) got the first crude oil cargo of 1.6 million barrels from the United States.
By
India received its first ever shipment of U.S. crude oil with the import of 1.6 million barrels parcel by state-owned Indian Oil Corporation (IOC) at Paradip in Odisha on Oct. 2.
A Very Large Crude Carrier (VLCC), MT New Prosperity, left the United States Gulf Coast on Aug. 19. The capacity of the carrier is about 2 million barrels of crude. The IOC, which became the first Indian public sector refiner to source U.S. crude, has placed a cumulative order 3.9 million barrels. It will process the crude at its refineries located at Paradip, Haldia (West Bengal), Barauni (Bihar), and Bongaigaon (Assam).
To mark the arrival of the carrier, a function was held at Paradip port, which was attended by officials of the IOC, oil ministry and the US embassy.
The state-owned Bharat Petroleum Corporation Ltd. (BPCL) and Hindustan Petroleum Corporation Ltd. (HPCL) have also placed orders for about 2.95 million barrels and 1 million barrels of U.S. crude for their Kochi and Vizag refineries, respectively. "The total volume of the crude presently contracted by Indian public sector refineries is, therefore, 7.85 million barrels," a statement by the IOC said.
The American embassy said this was the first shipment to India since the country stopped oil exports in 1975. The exports were resumed in late 2015. India now joins Asian countries like South Korea, Japan and China to buy U.S. crude.
The United States embassy said the crude oil shipments from the country have the potential to boost bilateral trade by up to $2 billion. Indian companies — both public and private — have invested about $5 billion in U.S. shale assets. State-controlled refiners have been encouraged by the Indian government to buy U.S. and Canadian crude as it appeared to be a cheaper alternative in the midst of global supply conditions, as production cuts by oil countries OPEC drove up prices of Middle East crude oil.
The shipment follows recent commitments to American oil purchases by Indian state refiners. The IOC deal was sealed within weeks of Prime Minister Narendra Modi's visit to the United States in June.
During their meeting in Washington on June 26 , U.S. President Trump and Modi committed to expanding bilateral energy cooperation through a strategic energy partnership. The leaders called for a rational approach that balances environment and climate policy, global economic development, and energy security needs, the U.S. embassy said in a statement.
"President Trump affirmed that the United States continues to remove barriers to energy development and investment in the United States and to U.S. energy exports so that more natural gas, clean coal, and renewable resources and technologies are available to fuel India's economic growth and inclusive development," it added.