Politics
I'm Called Father of Indian Community Development: Malaysian PM Najib Razak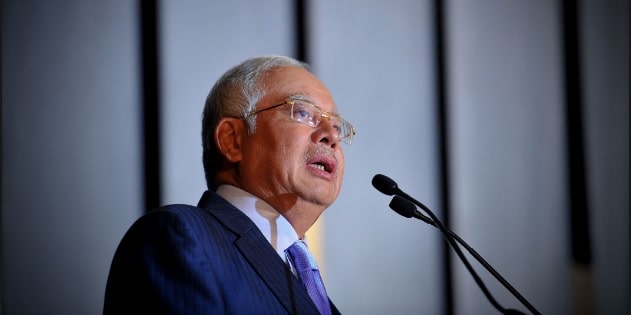 Najib Razak's remarks about championing the cause of Indians draw criticism from various quarters.
By
Malaysian Prime Minister Najib Razak's recent comments about the initiatives taken by him to work for the Indian community in the country are kicking up a storm. Citizens of Indian descent have been quick to criticize Najib for the remarks, even as heated arguments regarding the next election dates continue to make news.
Lashing out against Najib's statement, Malaysian Indian group Rapat's president A. Rajaretinam said that the PM has done nothing for Indians.
"He can say that in front of MIC members and they will believe him, but go and try to make the same speech in front of the general Indian community. He will not be so confident," Rajaretinam said, Malaysia Chronicle reported. "When he held many important posts in the government prior to becoming the prime minister, what has he done for the Indians? Basically nothing. Even the Malaysian Indian Blueprint (MIB) was merely a paper that holds no weight as it is not policy."
Rajaretnam added: "He is probably the father of kleptocracy and the reason why there are mini napoleons within the MIC leadership to continue to plunder the community further."
Other political leaders too took exception to Najib's attempt to woo Indians.
Malaysians do not need a father for the Indian community, but they are instead in need of a prime minister for all Malaysians, Klang MP Charles pointed out.
"I see poor Malays, Chinese and Indians in my office in Klang every Thursday," Klang said. "Many are not able to put food on the table for their families, send their children to school or pay for medicine.We have seen Najib wooing the Chinese and Indians over the past few months in a clear indication that the next general election is around the corner. But in doing so, Najib cannot set a new low for himself. He must understand that we don't need a 'father of Indian community development' but a prime minister for all Malaysians."
Najib had said in his opening speech at MIC's 71st General Assembly on Sept. 24, that the Malaysian government has initiated many campaigns to lift the Indian community in the country so that it is not left marginalized, The programs initiated by him have given him the epithet, "the father of Indian community development", Najib added.
"I realize without any intervention or political will, the Indians will be neglected, marginalized or left behind. Although my father and my grandfather are not from Kerala, I am still described as the father of Indian community development (bapa pembangunan kaum India)," he said, adding that he had given special attention to the Indian community in Malaysia even before he became the prime minister. During the reign of the then-Prime Minister Tun Abdullah Ahmad Badawi, Najib had initiated a Cabinet Committee on Indian affairs to address the issues faced by the Indian community in Malaysia.
Najib added that the government will continue to help the Indian community with the Malaysian Indian Blueprint.
"I have appointed (MIC president) Datuk Seri S. Subramaniam as its executive chairman, so he can report to me directly and if there are any bureaucratic problems faced by the Indian community," Najib said.
Controversial Appointment of Subramaniam
Najib also spoke about how he appointed S Subramaniam, an Indian origin person, as the director-general of the Customs Department despite facing huge criticism over the issue.
"The appointment of the Customs director-general was fraught with difficulties. I received a petition to not appoint an Indian as the Customs director-general. I said no. He qualifies due to his seniority. I stood my ground. We must always stand for a fair and just government," said Najib.
Subramaniam, who started his career as a customs enforcement officer in 1984, was appointed at the top post following the retirement of Khazali Ahmad on March 24. Earlier this year, a letter allegedly from the Malaysia International Humanitarian Organization went viral on social media, showing that they had tried to lobby for Yang di-Pertuan Agong to the director-general's post so that a Malay is appointed in this key role instead of an Indian.
Hishamuddin Hashim, the secretary-general of Malaysia International Humanitarian Organization, later denied the claims of submitting such a letter to the king.