Life
Ibrahim Khaleel on Captaining the U.S. Cricket Team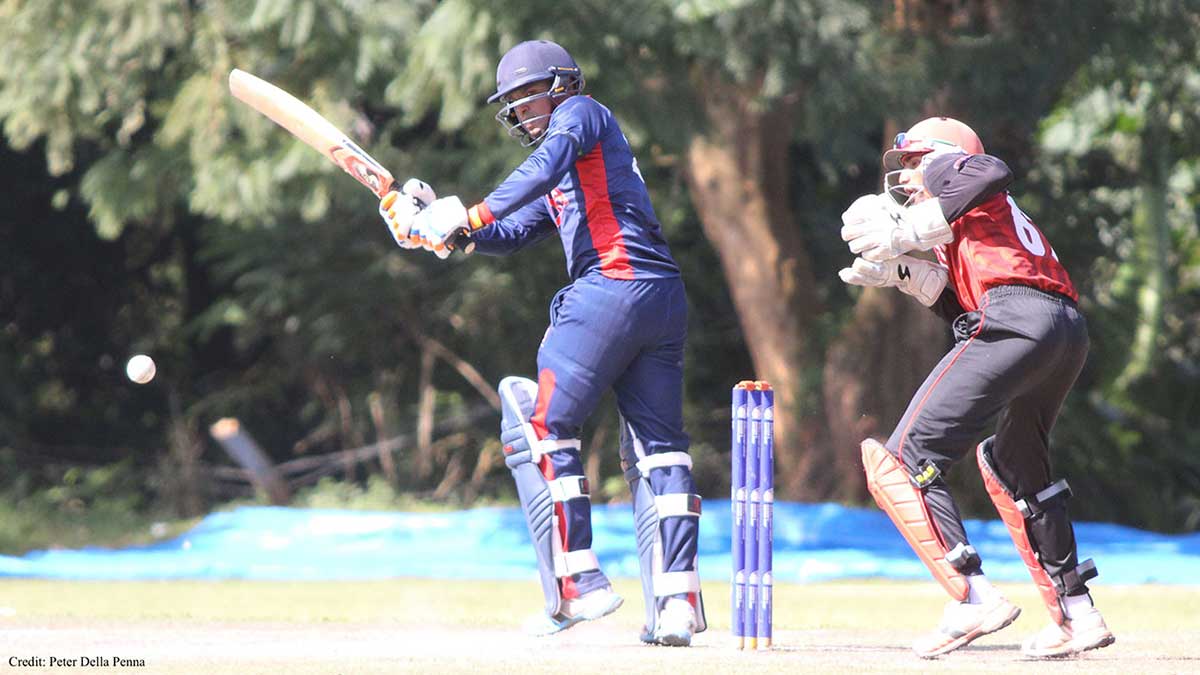 The Hyderabad-born former Ranji player led the U.S. team to a triumphant win at the Auty Cup in Toronto.
Former Hyderabad wicketkeeper Ibrahim Khaleel was appointed captain of the U.S cricket team last week, just ahead of the Auty Cup Trophy held in Toronto. Khaleel led his team to a spectacular win and brought back the Auty Cup to America after 26 years.
The 34-year-old cricketer, who was appointed to the U.S. cricket team only in May, says the appointment caught him by surprise. He says, "I was told of the board's decision just a day ahead of the tournament."
The Wisconsin based cricketer is a seasoned Ranji Trophy player in India, He holds a world record for the most dismissals in a first-class match by a wicketkeeper.
On whether he anticipated that the former cricket captain Steven Taylor could be replaced, Khaleel says: "Honestly I was just paying attention toward my game. There were some talk about how he may be playing for West Indies or something. But all along I was going into the game as a player."
Even though he had little time to develop a captain's strategy ahead of the Auty Cup, he says "I was not nervous at all. I know it's a responsibility, but I have led teams in the past. Back in India, I have played Under 16, Under 19, Under 22 matches and have 10-15 years of club cricket experience and also considerable captaining experience."
As a player Khaleel is relatively new on the team and so had little knowledge of the potential and strength of his teammates, which typically comes from years of playing together. Khaleel says: "I devised a very simple plan. I told the team not to panic and not to think too much. The idea was that we would keep our game simple and just focus on performance. I told my team, if we fail in our attempt, I would be there to back them. Also this would make us understand if we need to adopt another strategy. But I am glad that the boys came out strongly."
Khaleel left India for the United States at a time when the Indian Premier League was booming and cricket had much more scope back home. On whether he ever felt the pinch of lesser matches and fewer opportunities as a player in America, Khaleel says: "I was successfully playing Ranji and I was even picked up by Mumbai Indians even though I was yet not in the 11-member team. But I made a conscious decision and I hoped that I could do newer things here as cricket is an evolving sport."
He adds: "Also I knew as a wicketkeeper my scope was limited, as India by then had MS Dhoni in the team who was brilliant. I could have played Ranji for another few years and considering the status cricket enjoys in India, you can lead a great life as a Ranji player too but I guess I didn't want to move my personal life on to two continents and also was keen to try my sport here in the U.S."
He came to the United States on a fiancé visa and has been playing cricket full time here after he got married. His wife, a physician by profession, enjoys a great game, but keeps a busy schedule of her own as an anesthesiologist.
So how did he celebrate his captaincy? "The celebration has been the winning of the Auty Cup. But with the family, the announcement was sudden and we didn't have much time. Also my family was busy, as my sister-in-law had just delivered a baby. But when I got to know I flew down to meet my wife and inform her in person. We had a quiet dinner to mark the day."
Any thoughts on the future? Khaleel says, "I am keeping the focus on the game very strong. I realize that cricket needs more mainstream attention in the U.S. and that can only come if we play good game and people take note of our achievements. We have a long way to go, but the more we play the more we will understand our game."
On cricketers he admitted, Khaleel says: "I have always admired Adam Gilchrist and Roger Federer for their drive and commitment. I am also impressed with MS Dhoni as he led the Indian cricket team towards a new dimension."
He recalls attending wicketkeeper camps with Dhoni, "There is a certain balance in his temperament that I have always admired."