Crime
Hyderabad Woman Seeks Swaraj's Help to Bring Her Daughter Back from Riyadh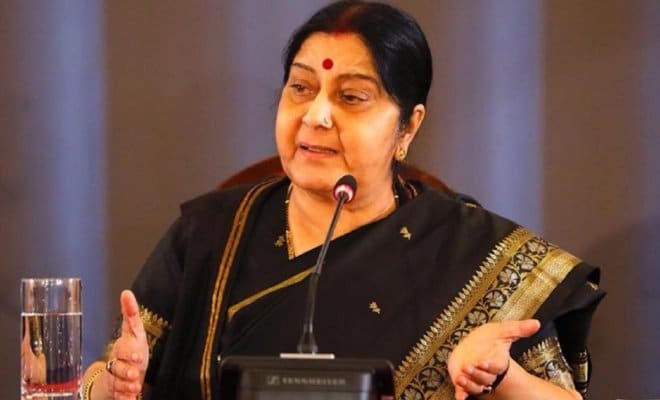 The mother of the woman claimed that she was taken to Riyadh by two agents who promised her job in a beauty parlor.
A Hyderabad based woman has sought help from Indian External Affairs Minister Sushma Swaraj to bring her daughter back from Saudi Arabia. The woman has claimed that her daughter was allegedly trafficked to Saudi Arabia last year on the pretext of a job there.
According to a report by news agency ANI, the woman, Habeeb Unissa, has sought Swaraj's help to bring her daughter Haleem Unissa back to India from Saudi Arabia. She has been in Saudi Arabia since March 2017.
While speaking to the news agency, Habeeb Unissa said that two agents promised her daughter beautician's job in capital Riyadh. She alleged that her daughter was trafficked to Saudi Arabia on the pretext of this job. She also said that while her daughter went there last year, the family has no clue as to when she will return.
Asking the government for help, Habeeb Unissa said that her daughter is being tortured.
The news agency quoted the mother as saying, "My daughter, named Haleem Unissa, went there in March 2017, till now we don't know when she will return. She was sent there to work in a beauty parlor by two agents. She is being tortured there. We have also filed a police complaint. We want to request the government to help us."
Sharing the plight of the family with the news agency, Mohammed Asif Khan, Haleem's brother told that his sister was promised around Rs.25,000 per month in Saudi Arabia. But instead of giving her a beautician's job, she was made to work as a housemaid there. He added that he asked the agents to bring Haleem back to India but didn't get any response from them.
He also said that his family has already requested the Indian embassy to help them in this matter.