Arts
Hotter Than Romance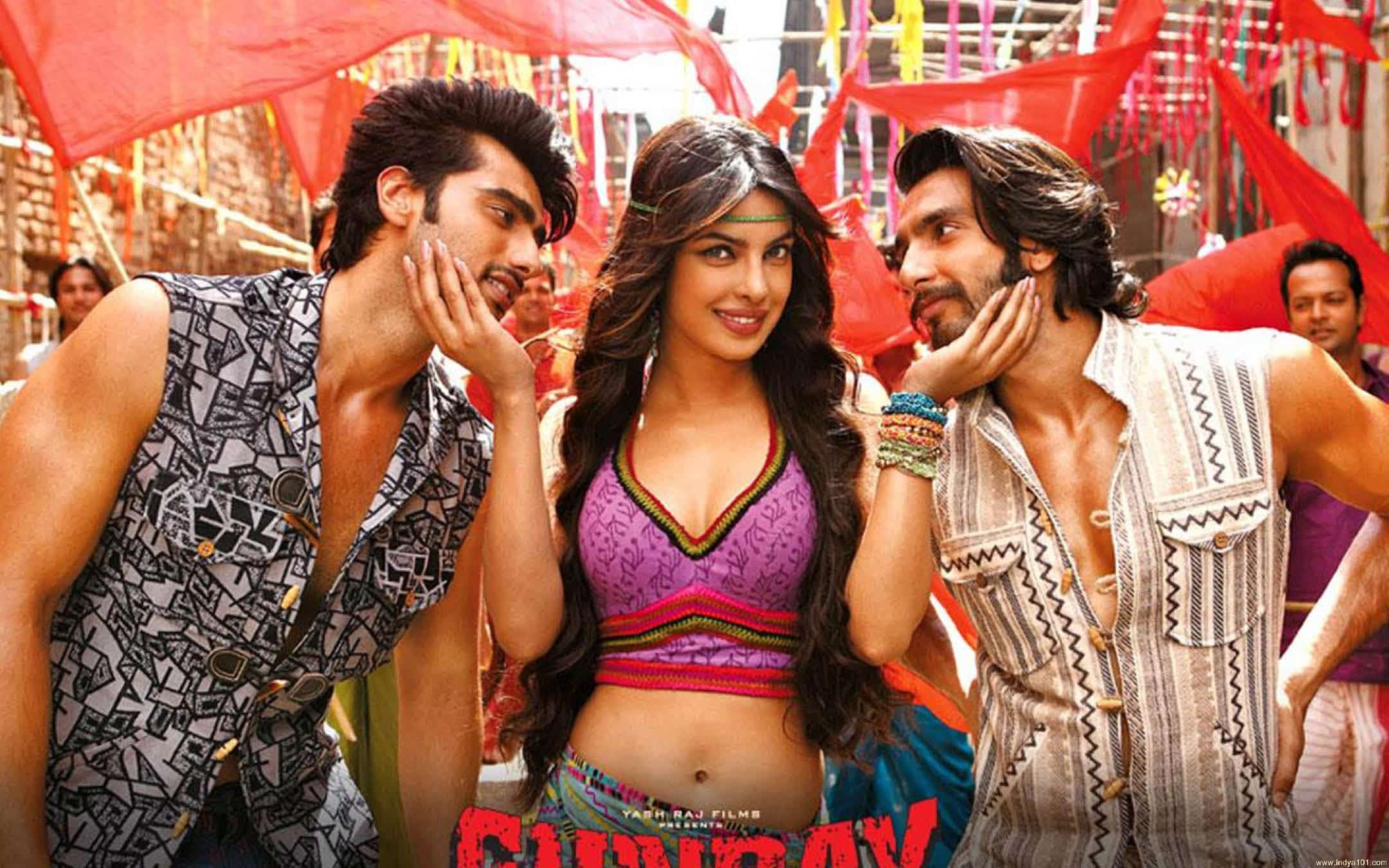 Bromances are tough nuts to crack providing filmmakers a real challenge.
Actually it was Gunday, The Ranveer-Arjun Kapoor flick, that got me discussing this genre with a film buff. "Yaar, it's not new, just fresh with a new spin! There have been tons of yaar-mera buddy-buddy films across decades, but no one remembers them because glam, sexy heroines provide so much more yummy visuals. Also, man-woman chemistry — physical, emotional, romantic — is so much more interesting than two hunks hamming away, unless of course it's something truly awesome … like Sholay!"
Of course the Jai-Veeru (yeh dost ab nahi todenge) driven Sholay was a true-blue standout of bromance as a template, but there were others too, even if not of the same hi-decibel voltage, that zoomed into the radar. Remember Hrishikesh Mukherjee's Namak Haram, in which Rajesh Khanna and Amitabh Bachchan play buddies who later turn foes, due to class divide? What about Shah Rukh Khan-Salman Khan's Karan-Arjun or the naughty, even risqué, Abhishek-John's Dostana, where the latter emerging from the ocean with a skimpy trunk, revealing bottom cleavage and a spectacularly toned dripping body, had female fans flipping their collective lids.
Farhan Akhtar's Dil Chahta Hai, with Aamir-Saif-Akshay, was truly coming of age both in charm and intensity with lil' Sis Zoya Akhtar's Zindagi Na Milegi Dobara, a fine variation on the road-trip theme with all three guys (Hrithik-Abhay-Farhan in fun, cool form. There were also the fabulous 3 Idiots, Rang De Basanti and the very musical Rock-on along with Badmash Company and the badmash Delhi Belly and Pyar Ka Punchnama. The nudge-wink types too star in this list with Hey Baby, Golmaal, Dhamaal, No Entry and of course the unbelievably naughty, innuendo-driven sexiest Masti and Grand Masti. Comparatively, the products of earlier times — Chashme Baddoor, Satte Pe Satta, even Amar Akbar Anthony, Parvarish, Muqaddar Ka Sikandar, Hera Pheri, Dharam Veer, Dostana, Do Aur Do Panch and others — appear cute, sweet, innocent, bed-time stories for wide-eyed kids.
Hollywood too has its share of Bromance, right from the time of the deadly Newman-Redford combo — Butch Cassidy And The Sundance Kid, The Sting — to Matt Damon and Ben Affleck (Goodwill Hunting, Dogma). Ben Stiller and Owen Wilson also team up well, as Zoolander, Starsky and Hutch and Meet The Parents indicate. Vince Vaughan and John Favreau started with Swingers and later teamed up again in Four Christmases and Couples Retreat. Not to miss out George Clooney and Brad Pitt in those Ocean movies. Undoubtedly, there are and will be more.
At the end of the day, Bromances are tough nuts to crack providing film-makers a real challenge. It is a genre that focuses on male-bonding, soft focusing the female presence, which is so critical to the Bollywood movie-going experience, the magical, willful suspension of disbelief. Little wonder that not many are made and very few are remembered. After all, how many script writers and directors do you have to replicate a Sholay, Chashme Baddoor, Dil Chahta Hai, Zindagi Na Milegi Dobara … or Butch Cassidy, Sting or again the Jack Lemon-Walter Mathau classics Front Page or Odd Couple?