Arts
Have Mainstream Divas Edged Out Arthouse Artistes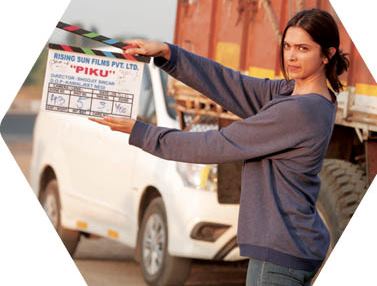 A very gifted, but not-so-young (35-plus) actress, an established presence in the "alternative" cinema scene, confessed that two recent developments obstructed her path forward. "One, the age factor. While heroes — like Rupert Brookes River — can flow forever, actresses have a definite expiry date, especially those who reside in the non-starry space. The more tricky issue, however, is this recent trend of A-lister heroines, suddenly discovering a gargantuan desire and appetite for off-beat cinema. For most production houses and directors this is a godsend. For the divas, it sends out a clear signal that they wish to demonstrate their acting chops too. Either way, our space is usurped!"

Priyanka Chopra as Mary Kom
Her lament opens a veritable Pandora's box. Time was when there was a clear line of demarcation between arthouse and commercial cinema. Shabana Azmi, Smita Patil, Deepti Naval, all represented the "alternative" space in a cinema revered by connoisseurs and the Film Festival circuit. Admittedly, they too made forays into mainstream fare (Fakira Hera Pheri, Amar Akbar Anthony, Shakti, Namak Halal, Agar Tum Na Hote), but they never impacted them, even remotely, as much as they did their home turf. In more recent times, Nandita Das, Konkona Sen Sharma, Shahana Goswami, even Richa Chadda, come to mind. With dazzling heroines like Deepika Padukone, Priyanka Chopra, Katrina Kaif and Kareena Kapoor today flirting with this space, making confusion confounded, to adapt Gabbar Singh's deathless line … Ab teri kya hogi, Madam-jee?
Music composer Abhishek Ray is pessimistic. The award-winning (Pan Singh Tomar) Gulzar favorite blames the consumerist times: "The analogy with music is appropriate. Earlier on, a Rap artist or DJ would rock in his area, never daring to enter a Bollywood composer's arena. Today, they not only have gate-crashed, but share, at times dominate, credit lines with veteran, established composers. The age of values and sanctity of preserving some semblance of artistic worth has been hijacked by commercial compulsions."
Ray adds that in an environment where MBAs head production houses and are mostly clueless about talent and compatibility, focusing totally on maximising profits and charting profit-friendly business models, what do you expect? "Can the brilliant Konkona Sen Sharma ever be considered over super-hot Barbie doll, Kat Kaif?" he asks.
Delhi-based theater and screen actor, veteran Avijit Dutt says the problem is limited to mainstream cinema: "Committed, focused and visionary directors, like Hansal Mehta, continue to follow their heart. Artistic considerations and integrity always come first and remain non-negotiable."
TV and screen actor Joyshree Arora can't understand the fuss. The Delhi-based veteran believes that too many negatives and pre-conceived notions are stacked against the big heroines: "Admittedly, these A-listers have dazzled in the big-budget, glam-driven blockbusters flashing their beauty and sex appeal, so what? Their roles demanded it! This doesn't mean that beyond the jhatak-matak they can't do anything else. Give them scope, opportunity, encouragement and motivation. Aren't Piku, Finding Fanny, Barfi, Mary Kom, Udta Punjab proof that they can deliver. It's a mental block. Be objective, kind, patient —not so aggressively judgemental!"

Kareena Kapoor in Udta Punjab
The reclusive Mussoorie-based actor Victor Banerjee (David Lean's Passage to India, Satyajit Ray's Ghare Baire, Shyam Benegal's Kalyug) is dismissive of the divas in artistic land: "These heroines represent the worst of both worlds. On the one hand, these ladies resemble corny cardboard cut-outs, shoe-horned into serious roles, which they seem hysterically determined to play. Naturally,they are artistic bombs."
Banerjee asserts that the women are poaching on their territory blissfully clueless about what constitutes a real performance: "If Piku or Barfi have worked, it is a sad reflection of today's dumbed-down audience who buy into this illusion, mistaking posturing for acting."
Boy, some whammo, right?
Everything considered, while there is indeed an actor inside every star, true-blue naturals shouldn't be dumped, because they symbolize the pleasure and possibilities of an alternative imagination, a luminous counterpoint to the commercially-driven mainstream representing a terrifying iconic totem of this stardom-crazy age. This alternative space is built by creative people, capable of shattering what has been inherited into enduring pieces of beauty … a calling that invites you to resist the temptation to be distracted by sound-bite savants and self-appointed trend-setters; avoid the armies of commentators-as-ventriloquists and side with cinematic minds that believe in the autonomy of ideas that embrace the challenge of hope and change.
Celebrate cinema as an argument, performance, meditation, invocation, provocation, interpretation, a catalyst of truth, 24 times a second!