Entertainment
Goatface Comedy to Appear on Comedy Central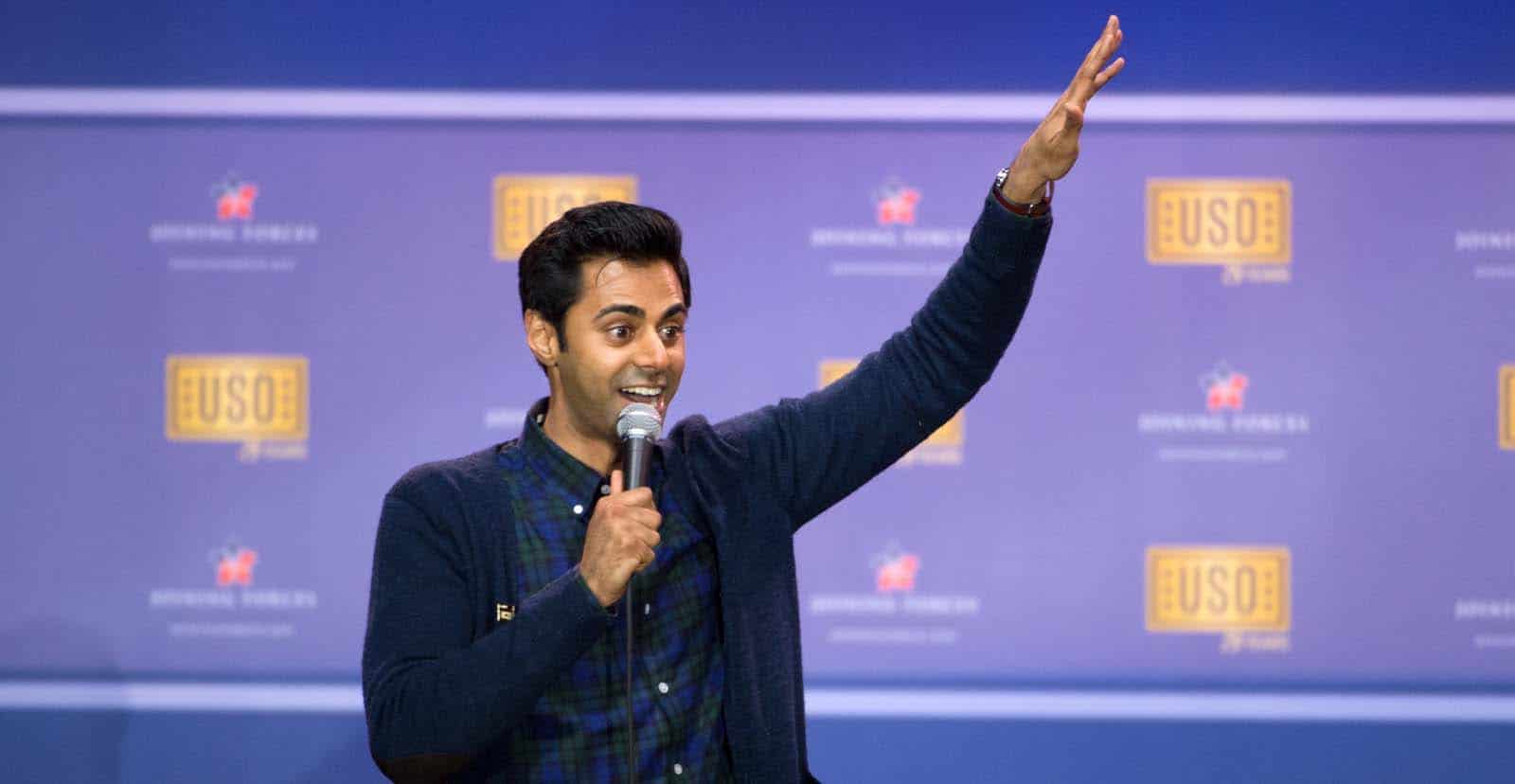 The Goatface Comedy quartet features Indian Americans comedians Hasan Minhaj and Asif Ali, besides Fahim Anwar and Aristotle Athiras.
By
Comedy Central has greenlit a one-hour special from sketch comedy quartet Goatface Comedy, that includes Indian American comics Hasan Minhaj and Asif Ali. Fahim Anwar and Aristotle Athiras complete the Goatface quartet, a group known for its wide-ranging brand of humour.
Minhaj is known for TV shows like The Daily Show with Trevor Noah and the stand-up special Homecoming King, while Ali has earned popularity through the television series, Wrecked and New Girl fame. "Hasan's work has been so amazing on The Daily Show, at the White House Correspondents Dinner and as a stand up, it's no surprise his history with such a talented sketch group," Kent Alterman, president of Comedy Central said while announcing the special. "We're excited to work with Comedy Central and have cancelled all international flights to ensure our ability to stay in America and finish this project," Goatface said in a statement.
 The Special
Goatface produces incisive, playful sketches to satirise various topics, including sports, music, politics, media, family relations and social issues. For the Comedy Central special, all the quartet members will be writers and executive producers. Athiras, who had once directed fellow comedian Fahim Anwar's one-hour special, will direct it while Anwar will be the head writer.
Known faces
Minhaj is the more well known of the quartet for his work on The Daily Show and for hosting the White House Correspondent Dinner, which American President Donald Trump chose to skip this year. And this was something Minhaj pointed out in his zing-laden opener: "No one wanted to do this [host White House Correspondent Dinner] so of course, it lands in the hands of an immigrant. That's how it always goes down."
Ali, on the other hand, apart from his body of comedy work, also works as an actor on television shows. In comedy circuit, he is known for his storytelling quality that made him popular in the US and other countries.
The quartet also includes Fahim Anwar (Fahim Anwar: There's No Business Like Show Business), who is of Afghan origin, and Aristotle Athiras (director, Fahim Anwar: There's No Business Like Show Business).