Go Figure
Go Figure – October 2006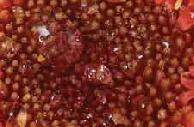 Deadline: October 15, 2006
IDENTIFY THE IMAGE BELOW CORRECTLY And You Could Win $30
{split[Last Month's GoFigure Winner]}
Go Figure Answers


Our July Go Figure threw off the vast majority of readers. The first photo was most commonly misidentified as Fatehpur Sikri, Safdarganj Tomb, Gol Gumbaj, Golconda, Kesar Kyari Bagh, or the Red Fort. The second photo was most often mistaken for the Thousand Pillar Temple, Quwwat-ul-Islam Masjid, Hampi, Rameshwaram Temple, Humayun's Tomb, Ranakpur Jain Temple.
Only nine readers identified both photos correctly as the Lodi Gardens and colonnades at the Qutab Minar. Many more identified one of the two photos correctly.
Readers who Figured correctly


Rajeev Kalsi Piscataway NJ
Namrata Radhakrishnan Houston TX
Phani Ram Aytam Bloomington IL
Dinesh Kumar Wallington NJ
Sandeepa Sangras Las Vegas NV
Fnu Sadhena Islip NY
Vinutha Prabhakar Suwanee GA
Anjali Agarwal Atlanta GA
Aditya Hariharan Houston TX
The winner of the $30 Go Figure Prize, selected by lottery from among the readers who answered correctly is Vinutha Prabhakar of Suwanee, Ga.