Life
Four Months After Indian Man Dies in UAE, Body Repatriated to India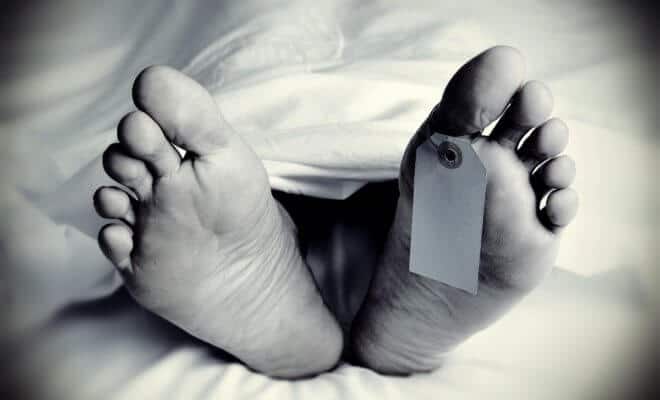 Rashid Khan, a father of five, committed suicide in UAE where he had gone in search of a job.
The body of an Indian worker who took his own life in April in Ajman, UAE has finally been repatriated to India after a four months long search helped trace the family back in India.
The body of an Indian man who died in UAE was flown to India, four months after he took his own life. The Consulate General of India in UAE paid for his remains to be sent back home. The body reached India on Aug.24.
Yusuf Khan Rashid Khan, 50, a resident of Madhya Pradesh, had gone to UAE in search of a job, and the local police found his body on April 12 in an old workers' accommodation in the Al Rashidiya area in Ajman. The Khaleej Times reported the police saying that Khan was intoxicated at the time of his death.
The local police identified him through a copy of his visa, it added.
It took four months to have his body sent back to India as he did not carry any identification documents with him except a copy of his visit visa and this made the search for his family extremely difficult.
As per the publication, the police approached the Consulate General of India (CGI) in Dubai and Indian Association in Ajman on July 4 after nobody came to claim his body.
PTI reported that Khan's family in Madhya Pradesh could not be traced through the address provided by the Consulate. Roop Sidhu, General Secretary of the Indian Association in Ajman, said that the Ujjain address, passed by the Indian officials turned to be a dead-end and even after multiple announcements in the local mosque, there was no headway in locating his family.
With the combined effort of the Ajman Police, Indian Association in Ajman, MP Police and the Indian Consulate, his family was finally traced to a village called Nagda, 59 km from Ujjain, four months after his death.
After all the struggles that the officials went through to locate his family, they were in for another shock. His family refused to take his body as they were extremely poor and were depressed after losing their sole earner.
"The family was completely unaware that he was dead. They thought he had gone to the Gulf to look out for a job," Sidhu told Khaleej Times.
Sumathi Vasudev, the labor attaché with the Counsel General of India told the publication, "With active support from the Indian Association in Ajman, we located Khan's address and family. The consulate paid for all expenses incurred for his repatriation, including air ticket. The consulate also arranged for an attendant to accompany the body to India"
Amanuddin Sheikh, a family friend of Khan was quoted by Khaleej Times as saying, "The body reached here on Aug. 24, and the funeral was on the same day. He has five children – four daughters and one son." He further added, "The daughters are still young, and only one is married. The others are still unmarried. The mother is alone and is trying to manage to raise the kids. The older brother passed away a while ago, no one is helping them out. A few people in the locality are trying to do something for them, but the kids and their mom are struggling. Only two daughters and one son attend school."