Business
Foreign Expats in India Earn Average Salary of Rs. 93 Lakh: HSBC Survey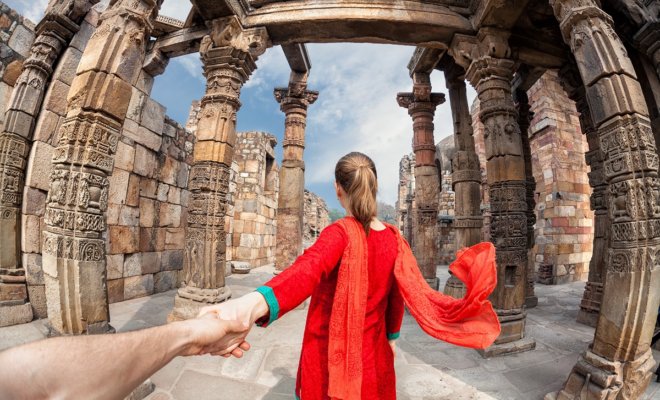 The survey reveals that a significant number of expats in India are from Australia, UK, USA, Canada, France, Germany and the Netherlands.
Indians living or working abroad earn an average salary of Rs. 79 lakh a year while foreign expats in India earn an average of Rs. 93 lakh, according to an HSBC survey.
 The survey "Expat Explorer Survey 2018" reveals that a significant number of expats in India are from Australia, UK, USA, Canada, France, Germany and the Netherlands and about 44 percentage of them own some property in India. On the other hand, 64 percent Indians living abroad own property in India.
The survey, based on 232 interviews, ranks India 12th in terms of overall country ranking, 14th for economics, 22nd for experience, and 9th for family.  More than half (54%) of expats here are confident that their life in India can help build their personal wealth. They have significant confidence and optimism in their financial futures, and a solid foundation of the present scenario.
Two thirds enjoy immersing themselves in the local culture and their financial gain has allowed more expats in India than elsewhere to support causes, participate in local community events and donate to charity. According to the survey, highly educated, and often working in engineering or manufacturing industries, 34% expats moved to progress their career and 22% to develop their skillset. Some struggle with the new way of working though, and 41% say they work longer hours – almost twice the global average.
Their salaries are only slightly better than at home, rising by 2% compared with a 25% global average. But with a lower cost of living than they're used to most have more disposable income than they did at home, according to the survey.
The picture is quite different when it comes to Indians moving or living abroad.  Europe is first choice for 45% of Indians while only 29% have moved to the Middle East to work or settle. An average of 84% Indians living abroad are known to be employed while only 51 percent of them have offsprings.
Indians overseas also seem preoccupied with property at home. A quarter own three or more somewhere in the world. With almost half moving to improve their earnings, the average income has risen 31% and almost two thirds spend it on homes in India. Half plan to live there when they go home and 40% have friends or family currently staying there.
With more than half (55%) relying on friends and family for financial advice compared with 40% of expats in general, the expat life for an Indian abroad often involves a tightknit group of people.