Life
Floating Entrepreneurs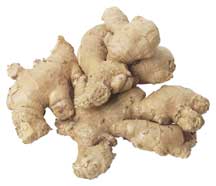 Critics ridicule the project as a cheap publicity stunt.
A California company is proposing to launch a 1,000-passenger barge for international entrepreneurs, 12-miles off the California coast in international waters to skirt immigration hassles for foreigners who have difficulty securing work visas.
Blueseed's proposed "Googlepex of the Sea" would offer sleeping cabins for $1,200 to $3,000 a day for passengers who would be ferried to port on temporary tourist or business visas. The arrangement would enable them to visit with clients, but technically work not in the United States, but offshore. The company projects the cost of the project at between $15 million to $40 million and expects to launch in late 2013. The company has won some influential backers, most notably Peter Thiel, co-founder of PayPal.
Critics ridicule the project as a cheap publicity stunt. Bob Dane, of the Federation for American Immigration Reform told the Associated Press: "I would say the whole thing is a perfect metaphor for how in corporate America the practice to grow talent and incubate business locally is drifting away — quite literally."