Arts
Flashback Footages: Rare British Asian Films Go Online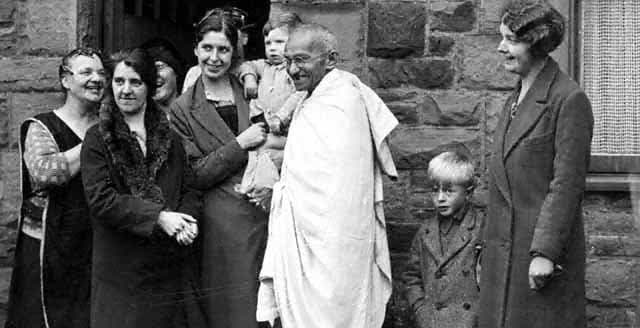 The British Film Institute is releasing digital footages from about 2,500 films as part of its Britain on Film project.
By
Remarkable footages from about 2,500 films, including one delving into Mahatma Gandhi's 1931 tour of England, will be made available to the public in digitised form when a huge project called Britain on Film is launched by the British Film Institute (BFI) on August 1. The project is a part of a major initiative taken up by the BFI to recognise the influence of South Asian culture on Britain.
Home movies, Documentaries and News footage
The restored newsreel film on Gandhi shows the leader attending a London conference called to decide India's future status, inews reported. Also a part of the collection is a work from 1928 on Britain's first purpose-built mosque, the Shah Jahan Mosque in Woking, which is still present.
The Britain on Film initiative includes home movies, documentaries and news footage spanning almost 100 years, from Victorian times to 1980. These will be made available for viewing on BFI's online player. The collection includes what is believed to be the earliest surviving home movies. Shot in 1902, they feature the Passmore family holidaying on the Isle of Wight, in Bognor Regis as well as at their London home.
"We have these extraordinary, vast collections," the BFI's head curator, Robin Baker, told the Guardian. "But until these films have been digitised the only chance of anyone ever seeing them are on the occasional screenings."
South Asian Culture and History
The films span many time zones and genres, with South Asian culture and history forming an impressive part of the archive. The earliest film, dating back to 1914, is a Gaumont silent newsreel that shows Indian soldiers marching on a street in France. Then there is Indian Bands for Wembley, a 1924 film that shows a military band of Indian musicians being inspected by Colonel Mackenzie Rogan.
Also included in the collection are Asian Pub Landlord, a film made in 1968 that narrates the story of Hans Raj Dhanjal from Wolverhampton, the first Asian pub landlord in the Midlands, who faces a tough time with the complexities of the Black Country dialect. Films like Pasand Apni Apni (1969), which is believed to be the first Hindi-language film to be made in Britain, and I'm British But…, a 30-minute short film made in 1989 by Gurinder Chadha of Bend It Like Beckham fame.
"I cannot wait to sit and watch the new collection of South Asian films on BFI player," inews quoted Chadha as saying. "As someone who has spent my career recording our lives as British Asians on film I know first hand how critical it is to be visible as part of our national heritage.