Life
Doc is in the Clear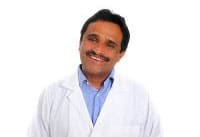 Overseas Indian physicians may soon be allowed to practice and teach at medical schools in India.
The union cabinet has endorsed a proposal from the National Council of Human Resources in Health (NCHRH) to encourage overseas Indian physicians to return to India to reduce the country's acute doctor shortage. The Planning Commission has projected that the country is short of 600,000 doctors, 1 million nurses and 200,000 dental surgeons.
The bill now heads to parliament, where it will be vetted by a standing committee.