Arts
Desi Humour Tickles the World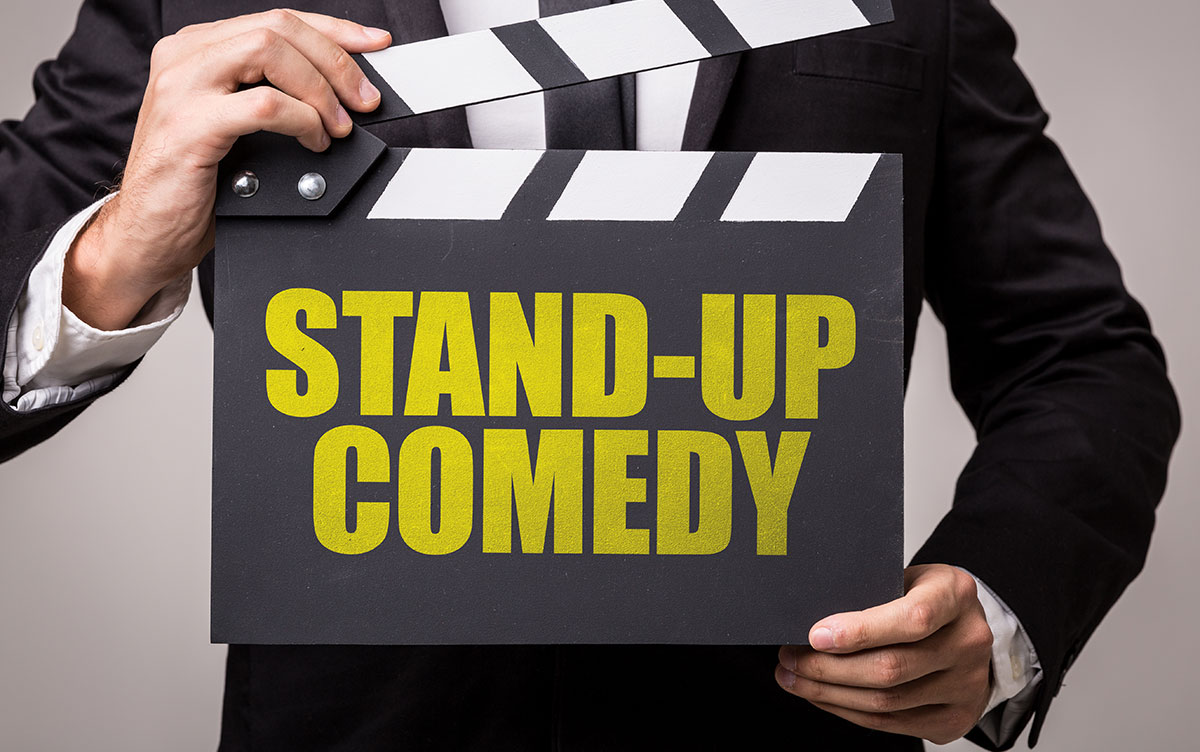 Comedians of Indian origin, like Aziz Ansari and Aparna Nancherla, are making the world laugh with their punchlines.
By
The 4th Desi Comedy Fest, the largest South Asian comedy fest in the US, presented by Indian-origin comedians Samson Koletkar and Abhay Nandakarni, received rave reviews earlier this month. Comedy shows focusing on South Asians are rare but this comedy fest brought to the limelight a number of Indian-origin stand-up comedians.
"The idea for the festival was born on August 14 and 15, 2013, Pakistani and Indian Independence Days, respectively, when I produced a few comedy shows that featured Pakistani and Indian comedians," Koletkar, one of the organisers who is a stand-up comedian himself, told Little India. "The positive response to the shows planted the seed for something larger."
The idea stuck him when he saw South Asians beginning to "openly talk about their cultural characteristics while also addressing immigration, race, and other personal experiences of the South Asian diaspora".  He, along with Nandakarni, launched Desi Comedy Fest the following year, in 2014.
This is one instance of Indian-origin stand-up comedians being globally recognised. Here are some other Indian-origin stand-up comedians you should definitely check out.
1.   Aziz Ansari
The  Indian-origin American writer and stand-up comedian is well-known for his role as Tom Haverford on the NBC series, Parks and Recreation. Ansari was born in South Carolina in a Tamil Muslim family. He is also the creator and writer of the Netflix series, Master of None, which debuted in 2015. Ansari has been popular in the stand-up comedy scene in New York for more than a decade now.
He won the Jury Award for "Best Standup" at HBO's U.S Comedy Arts Festival in 2006.
2. Russell Peters
The Indo-Canadian stand-up comedian enjoys a huge fan base across the world. Peters was born in Canada, and has a Canadian mother and Indian father. He started his career in Toronto in 1989. He is famous for his mimicry, and impersonates accents of different ethnic groups to highlight racial, ethnic, class and cultural stereotypes.
He frequently refers to his experience of growing up in an Anglo-Indian household. His stand-up special, Almost Famous, on Netflix was loved by viewers.
3.  Aparna Nancherla
An Indian-American stand-up comedian, Aparna Nancherla, from New York City  is best known for her appearances on Conan and FXX's Totally Biased. She was born to Indian parents who immigrated to the United States from Hyderabad in the 1970s.
Nancherla has written for Late Night with Seth Meyer, and appeared on Inside Amy Schumer. Nancherla released her debut comedy album, Just Putting It Out There, through Tig Notaro's Bentzen Ball Records in 2016.
4. Vidur Kapur
The  openly gay Vidur Kapur, an Indian-origin stand-up comedian in the US, is known for his for his gay jokes and political humour. "I'm gay, an Indian and a migrant. That is the worst combination possible," he had said to the Indian Express earlier.
Moving beyond the openly gay jokes, he has also started to  touch upon NRI Indians and racism. "Americans tend to get excited when they see an Indian especially after Slumdog Millionaire. Most believe that all Indians live somewhere next to those slums, and consequently they love all things Indian — even Bikram yoga," he said.
In 2006, he was voted as one the top four Asian comedians in North America to perform at the Just For Laughs comedy festival in Montreal.