Life
Dacoit Charm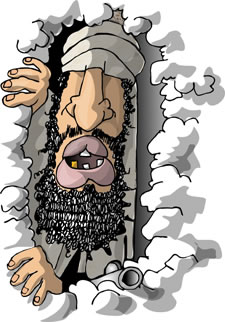 Retired dacoits are seeking to trade fear for charm through a Bollywood movie, written by no less than a former police chief charged with pursuing them.
Pakad features three dreaded dacoits Malkhan Singh, Maan Singh and Mohar Singh, who once terrorized villagers in north and central India. They surrendered several years ago and have since dabbled in politics.
The film plot, centered around bandits and kidnapping, for which they are notorious, is written by M. C. Dwivedi, former chief of police of Uttar Pradesh, where the bandits once operated.
"The majority of films made on dacoits are imaginary. These are made in typical Bollywood style, full of song and dance sequences. Paka will be different. It is based on a real story and will also show political and social aspects of dacoits," director Krishna Mishra was quoted in the media.
It' not the only thing different about the movie. Before he can start filming in October, the director has to first secure release on bail of the leading actors, Shyam Jatav and female bandit Neelam, who are both currently serving time.