Opinion
Crime & Punishment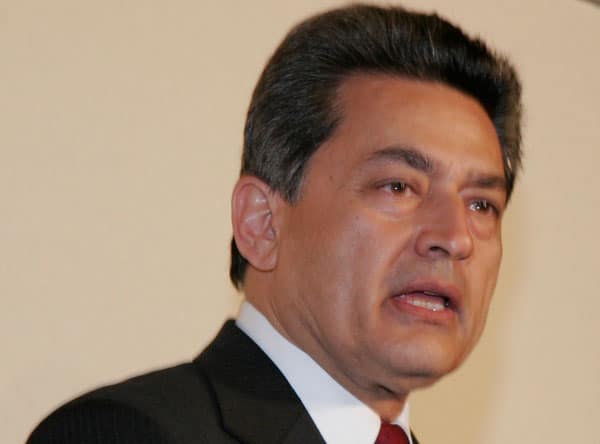 US District Court Judge Jed S. Rakoff sentenced former Goldman Sachs director Rajat Gupta to two years in prison and a $5 million fine for conspiracy and securities fraud for passing insider tips to convicted Galleon founder Raj Rajaratnam.
Rakoff dismissed as a "Peace Corps for insider traders," a proposal by Gupta's lawyers to sentence him to community service in Rwanda instead. While acknowledging that Gupta was "a good man," Rakoff cautioned, "the history of this country and the world, I'm afraid, is full of examples of good men who do bad things."
Rakoff concluded: "The evidence at trial established, to a virtual certainty, that Mr. Gupta, well knowing his fiduciary responsibilities to Goldman Sachs, brazenly disclosed material non-public information to Mr. Rajaratnam at the very time, September and October 2008, when our financial institutions were in immense distress and most in need of stability, repose, and trust…. With Goldman Sachs in turmoil, but on the verge of being rescued from possible ruin by an infusion of $5 billion, Gupta, within minutes of hearing of the transaction, tipped Rajaratnam, so that the latter could trade on this information in the last few minutes before the market closed. This was the functional equivalent of stabbing Goldman in the back."
Rakoff rejected the contention by Gupta's lawyers that he did not benefit directly from his crimes, concluding that "there is no doubt that Gupta, though not immediately profiting from tipping Rajaratnam, viewed it as an avenue to future benefits, opportunities, and even excitement."
Nevertheless, Rakoff was influenced to go light on sentencing by the "large volume of poignant letters" submitted on Gupta's behalf by his gold-plated rolodex of high society contacts, including Microsoft's Bill Gates, former UN Secretary General Kofi Annan and Indian billionaire Mukesh Ambani.
In his testimonial, new age guru Deepak Chopra prattled about the $250,000 Gupta invested in his daughter's unsuccessful Internet start-up, while Akhil Gupta, chairman and managing director of Blackstone Group, lamented, "It will be a colossal waste of a brilliant life for him to be put behind bars."
In a reflection of the "intense suffering" those in the gilded world experience, Gupta's daughter Aditi bemoaned the horrors she had already endured: "[T]he news articles that magically appeared in my on-campus mailbox, or the scathing email that circulated among first years calling for HBS [Harvard Business School] to cut all ties with my father …. well intentioned professors who suggested I take a year or two off to wait for everything to 'die down,' or what it was like to try and maintain my composure in a classroom of 90 people when [prosecuting U.S. attorney] Preet Bharara arrived to speak in one of my first year classes."
It is pain that Rakoff, whose circles are seemingly equally rarefied, could well relate to, shockingly asserting in his sentencing order that white collar criminals should be assessed by a different standard: "[N]o one really knows how much jail time is necessary to materially deter insider trading; but common sense suggests that most business executives fear even a modest prison term to a degree that more hardened types might not. Thus, a relatively modest prison term should be 'sufficient, but not more than necessary,' for this purpose." By the judge's own calculations, Gupta was subject to 78 to 97 months imprisonment under the sentencing guidelines; he punished him to a third to a quarter of that.
Incarceration is always painful and it penalizes not just criminals — both white collar and "hardened types" — but equally innocent members of their families. But all this hand-wringing by those sympathetic to Gupta glosses over the enormous iniquities inherent in the U.S. justice system on a daily basis. Perhaps those so dismayed at the jail time Gupta will begin serving starting Jan. 8, might want to consider devoting their energies to advocating for sentencing reform in a country reeling under the highest incarceration rates and the most egregious sentencing disparities in the world. They may well then discover that far from being a victim, Rajat Gupta is actually an extraordinary beneficiary of America's iniquitous judicial system.