Business
Lighting Up The Cigar Trade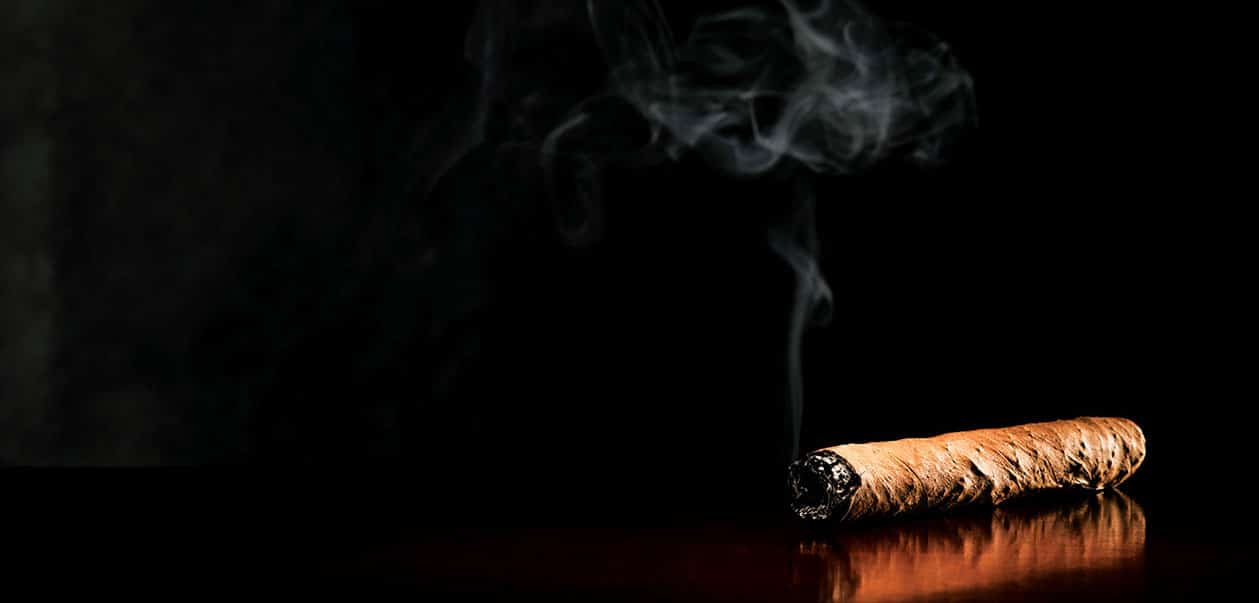 Indians are making a mark in cigar manufacturing, an industry dominated by long-established Cuban and Latin family-owned businesses.
Mel (Mehul) Shah was a 23-year-old, software professional in India when he first pursed a cigar under his lips. He recalls that he immediately felt like a classic Hindi movie villain: "Images of Ajeet and Jeevan, known for their gallant bad boy roles in Hindi movies during the 1960s and the 1970s filled up my mind, the moment I lit my first cigar at a celebratory event.
"That's the common perception that most Indians still associate with a cigar. 21 years later, happily busting the myth that cigar is for baddies, Shah, 44, is the owner of Palm Springs, Calif., based cigar company Bombay Tobak, famous for its M Bombay line of cigars.
The company rolls out boutique cigars from its factory in Costa Rica, importing 250,000 cigars to the United States in 2016.
Shah is among a handful of Indian Americans who have penetrated the highly competitive U.S. cigar market.
The credit for the growing Indian American presence in the cigar trade in America goes to Rocky (Rakesh) Patel, who founded Rocky Patel Premium Cigars in 1999 in Naples, Fl., after selling his highly successful law practice. Today he owns a luxury conglomerate, known for some of the finest cigars in the world. According to his marketing team, 2016 sales topped $48 million, with imported cigars touching $19 million.
Breaking the conventions
Indians in the United States are widely known to have become major, even dominant forces in the convenience store and motel industry, as we well as doctors, engineers, and software professionals. So, it comes as something of surprise to find them making a mark in cigar manufacturing, an industry dominated by long-established Cuban and Latin family-owned businesses.
Not unpredictably though, many of these cigar stars from India held conventional jobs before taking a stab at this highly cultivated craft.
Rocky Patel came to America as a teenager and grew up in Wisconsin. He studied law in Los Angeles practiced in Beverly Hills, where he met many Hollywood stars and celebrities and was introduced to the world of cigars.
He became fascinated with the cigar trade and finally took a plunge into the business and has never looked back.
Patel says: "While it does sound quite groovy if you are associated with a luxury product and perception can be that you are always partying, but it is also a lot of hard work. While establishing my business I worked extremely hard even visiting 600 cities in 700 days. I still spend a lot of time on roads cultivating relationships, understanding consumers and generally making myself accessible to people interested in cigars. It is tiring but very satisfying."
Mel Shah came to the United States in 2000 to work in the Internet industry. But within a year he was done with software and by 2001 opened his first store. Shah says: "My family had a few stores in the U.S. and we were into smoke and liquor shops. I was fascinated by cigars and wanted to venture into it. In 2011, we partnered with a factory in Costa Rica and in 2014 introduced our line of M Bombay cigars."
Shah admits that Rocky Patel has been a major inspiration: "It is still a small number of us Indian Americans in the trade and if you ask any of us we would all say Rocky has been an inspiration. He is a real cool guy."
New York based Jit Singh of The Hampton Cigar Company, among the more recent Indian Americans to enter the cigar trade, says, "When I was approached by a cigar owner to be an ambassador of his products which kind of set the ball rolling for my foray into the field, I did look up to the success of Rocky."
So what makes Indians successful in the business of cigars? Singh say: "We are very entrepreneurial and we tend to put in a lot of hard work to understand the basics of a trade. That's what makes all the difference."
Both Patel and Shah are very hands-on and spend hours in the fields understanding the crop and in factories fermenting and curating blends.
World's Biggest Market
United States is the world's largest cigar market in both volume and sales. According to a Global Industry Analysts report titled, Cigars: A Global Strategic Business Report 2015, the global market for cigars is projected to reach 19.9 billion sticks by 2020. The niche premium cigar market is witnessing significant growth worldwide.
But all may not be well in the seemingly rosy U.S. cigar market. The manufacturers are nervously watching a new ruling by the Food and Drug Administration regulating tobacco, including premium cigars. In 2009, the FDA was authorized to regulate pipes, e-cigarettes and cigars. The agency issued an interim ruling last year, declaring that premium cigars would be regulated like cigarettes and chewing tobacco. The ruling requires cigar makers to undertake expensive testing and approvals prior to selling new products, and also requires that cigars in the market since 2007 must be tested for ingredients.
Mel Shah, sees it as a major drawback to the business: "Right now it's the biggest hurdle that we are facing. As of now the FDA is requiring the knowledge of what goes into a cigar, but we do not know what may come next and that is unsettling. Our focus certainly right now is the regulation and once that hurdle is jumped we will be looking at streamlining the existing productions and moving ahead."
Singh says, "Premium cigars was always a niche acquired taste, but once the e-cigarettes and hookah became the fad, it sort of got us into the same territory, which is unfair but right now we can only wait and see what it entails."
The new regulatory roadblocks notwithstanding, the Indian cigar makers remain upbeat. The industry was boosted last year when Pres. Barack Obama lifted the 50-year-old embargo that barred Americans from bringing home Cuban cigars, a favorite of cigar connoisseurs for their intense flavor.
DAPPER DUDES
Dealing in cigars puts traders in the company of the rich and famous as cigar smoking is a luxe lifestyle. Rocky Patel is known for his dapper style and nuanced approach to fashion. He says: "I was always interested in fashion. Growing up in India I travelled a lot with my father to the remotest places. I also spent a lot of time in Africa. All this exposure to various cultures gave me an understanding of nuances. I went to the Doon School in India known for its cultured crowd, but I would say my style really evolved in Los Angeles. I interacted with movie stars and fashion always formed an important backdrop."
For Jit Singh a penchant for high style is a natural calling.
He confesses that he is popularly known as the Feroz Khan of Queens, where he lives: "I get my suits custom made by tailors in New York City and all my fabrics come from Dubai." However, Shah says, "Life as a cigar maker comes with certain 'fancy' stereotypes, but deep down we are all simple hardworking men."
He adds, "The moment you light a cigar, the perception is that you would be driving a Ferrari, well I still move around in my small Lincoln and am quite happy with it."
Interestingly, while most Indian cigar stars have adopted western sounding first names, presumably for convenience, they tap their Indian heritage in their products. Patel says that he uses Indian design and architecture in his packaging. Mel Shah launched his first line of box pressed cigars last year and named it Gaaja, Sanskrit for elephant. He explains: "In Hindu mythology an elephant is a symbol of patience, so it was apt that I call my line Gaaja as I waited a long time to launch it."
Singh has dreams of launching a Bollywood cigar line, besides setting up a one of its kind cigar museum in Sag Harbor in New York, which has a rich history of cigar culture dating to the 1800s.
Defying common beliefs associated with harmful effects of smoking, the men defend the cigar as an organic, pesticide free product, with little harm as the smoke is not inhaled, unlike a cigarette. Still, they admit that convincing families back in India to take up a cigar makers' job, requires some convincing.
With their steady success, however, they are hoping to bust popular myths.