Life
Chai Biscuits, Chapped Lips And Saudade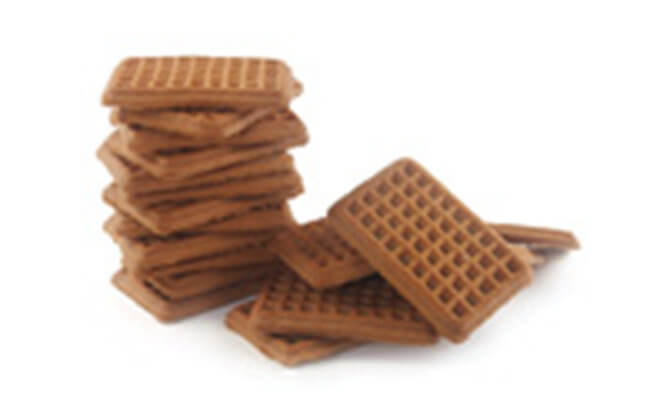 As I stepped into the store, that Indian feeling didn't strike me from the front or above.
It was a painfully cold evening when I decided that a trip to one of the biggest Indian departmental stores in the United States was long overdue. It had been four months and I had finally given up. My whole life I had believed when in Rome act like a Roman. But here we were in Boston for four months and still struggling figure out what to eat. It was as simple as that.
Sure we ate, but nothing seemed filling. Food is tangible and it no doubt filled our stomachs. But food is also ethereal, an impalpable connection in ether linking us to each other, to places, to feelings. In my 30 years on this planet, I haven't faced much difficulty finding this link. I am easy to please and I often find myself pulled to new food experiences.
A new city. First stroll in the neighborhood. There is something about that little food joint in a street corner where a middle-aged couple (or young, or single) are cooking some love. These little restaurants are the best places to eat your meals three times a day, seven days a week. They are deep at heart and light on the pocket. For four months we had been searching for such a place.
So on a damp snowy evening we left for Patel Brothers, two bus rides and 15 minutes on foot away.
As I stepped into the store, that Indian feeling didn't strike me from the front or above. It came from below my feet. I was standing on a flattened-out brown cardboard carton, which, with others, stretched from half a foot outside the door to five feet inside. The firm cushioning under my feet was reminiscent of shopping in the monsoons in my Indian town, where broken-down cartons were laid out at the entrance of the store as a jugaad (makeshift arrangement) to catch water and mud from dirty and wet footwear.
The vegetables were straight ahead. However, we chose to begin in the "cosmetics" section. Cosmetics is a popular Indian term for not just beauty aids, but anything and everything applied to the body. Everything from Pond's Talcum Powder, Parachute Hair Oil, Zhandu Balm to Kayam Churna, Vasmol Kesh Kala,Godrej Nupur Mehendi, Iodex and Btex, lined the shelves. I didn't use any of these products back in India, but they brought back nostalgic memories.
The names, the shape, the color of these bottles, the logos and branding, didn't just take me to the India from four months ago, but to my childhood in Shahjahanpur. To the narrow lanes lined by sari stores, occasional beauty parlors and tiny cosmetics shops, which also sell blouse pieces. Here a middle-aged man runs a folded sari over stacks of bundled clothes, like running one's finger on books neatly lined in a library shelf, hoping to find the exact match for the patient woman customer, who is very particular about the green to match her sari, bottle gourd green or algae green. These alleys are always in shade. They are cold and damp. Such a relief in the summers.
We were excited by each item, choodi, bindi, kumkum, kajal, the traditional adornments of a Hindu wife, and another section for prayer utilities, including idols of gods and goddesses and their clothing. We picked out a green aluminium tube of Boroline. Our chapped lips and cracked heels were in for a treat! The antiseptic ayurvedic Boroline cream reminds me of my grandmother whose monthly ration used to include five tubes of this magical ointment, a panacea for the Indian middle class. Grandfather sportingly exaggerated it to 10. When she passed away, I couldn't reach home in time for her cremation. After she was gone, it was the overwhelming smell of Boroline in her room that shook me to tears. These days in India, Boroline has been revamped into chic white plastic tubs for an urbane demographic.
Along with the Boroline, we picked out every damn thing that we steer away from in India. We began searching for the one of the oldest, cheapest, most popular brands of biscuits in India, Parle G. Dunk it in hot chai for Chai-Biscuit. In the biscuit section we found many other brands, but not Parle. We picked up a substitute.
In the frozen food section, we grabbed every Indian entrée possible, Palak Paneer, Chhole, Bhindi Masala, Baingan Bharta, and several Indian breads, roti, paratha, plain, stuffed. They looked far more appetizing and were substantially cheaper than anything we had eaten so far.
Even though we steer away from desserts to avoid getting addicted to them, we couldn't help but pick out the ultimate winter delicacy, Gajar Ka Halwa, to welcome the new year. The warm cardomomy carrot pudding is one of the most sought-after winter desserts in India. There is no right time or right place or right way to eat it. Out in the sun on the streets in the morning, or in bed in the cold night. Bought at mishthan bhandars, the Indian sweet shops, by the plate, or made at home by the kilo. In dona, the Indian disposable bowl made out of dried banyan leaves, for street food, or in fancy chinaware. After a luxurious lunch, or by itself with milk for breakfast. A prasad offered to the gods, or a post-party indulgence.
By this time, we had convinced each other that it was okay to spend the extra money to Uber our way back home so that we could grab everything we wanted. As we prepared to head to the register, an item came to my mind and I scurried to grab it. Apologetically, I said to my husband, "just one more thing."
He is not the sort of man who finds the joy I do in things that come in packets. He enters a store with a list, not necessarily on paper, and is ready to leave once everything is checked off. He had been quite enthusiastic thus far, but I knew I was treading the line. On returning, I couldn't locate him. He is usually found where I leave him. Peeking through the aisles, I found him in the snack section struggling to choose between bhujia, a spicy fried chickpea snack, and moong dal. The dal won out.
After paying the $84 to Mr Patel and his Brothers, on our way out, something yellow and red with a baby face on it caught my eye. Parle G. Because its price keeps lowering, there is a meme in India about a day in the future when Parle G will be sold at a negative digit price. Here it was casually thrown in a big basket in the vegetable section, next to a basket of potatoes, labelled 6 for $1.
What were we thinking looking for it in the biscuits section?
We grabbed a few and stood in line once again.