Life
Bollywood Comes of Age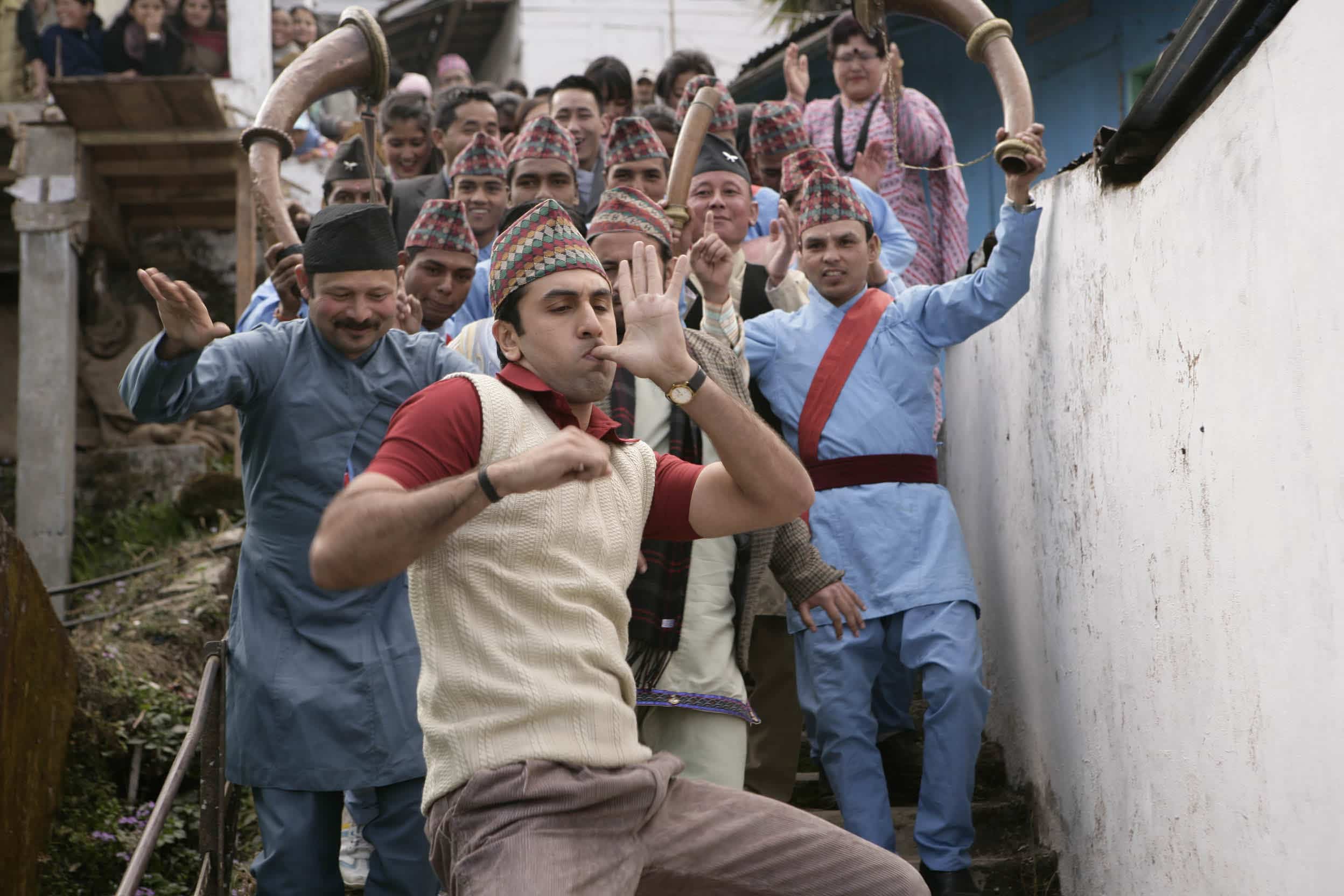 Suddenly the traditional boy-meets-girl formula, accompanied by the attendant melodramatic hi-jinx, has given way to some semblance of realism in subject, story-telling and performance.
Bollywood seems to be, at long last, foraying into exciting new terrains — geographically, thematically and psychologically — that provide riveting, interesting and totally refreshing cinematic experiences. In recent years, breakout films and shake-em-up performances have grabbed audiences by the short n' curly, shocking and delighting the mickey out of them, but most importantly registering thumping hits at the box office.
Suddenly the traditional boy-meets-girl formula, accompanied by the attendant melodramatic hi-jinx, has given way to some semblance of realism in subject, story-telling and performance. The Hai Mein Mar Jaoon brand of blushing femininity has been replaced by a much starker form of representation couched in bolder dialogues and body language. Alongside, make-up and clothes have also undergone a realistic makeover as have locales. Old-fashioned Darjeeling, gritty, unglamorous ali-galis of Kolkata and badlands of Chambal and Wasseypur in Dhanbad share the frame with the wilds of Uttar Pradesh, all in hard-close-up, determined to seduce audiences into succumbing to a new cinematic experience.
Take The Dirty Picture, Kahaani or Gangs of Wasseypur and Shanghai as some recent examples, not to say the wonderfully original Vicky Donor or the Chaplinesque Barfi or the recent English Vinglish. Can you imagine any one of them getting through even the narration stage to any director or production house a decade ago? Glamour-less, star-less and sans the usual masala must-have ingredients, these bold, stark, realistic themes would have been swiftly dispatched to the file marked out. Today, as the Times of India recently noted: "A more mature audience shows a willingness to celebrate nuanced, offbeat tales, like an educated divorcee banker falling in love with an attractive man — who is a sperm donor by profession. Or a film director adoring a sleazy starlet as much as he despises her whilst elsewhere, a deaf-mute turns out a safer love-bet than a 'regular' Joe. Gone are the days of uniformity in film plots and personalities. Frequently abandoning tried-and-tested formulae, Bollywood is embracing love stories that are rough, tough and ironically elegant. This is an edgy, welcome change, more so as in the process, it's using locations that become a character in the cinema itself."
Not everyone is convinced. Veteran film scholar, historian and critic Rauf Ahmed believes that while this parallel cinema (led by Anurag Kashyap and Dibakar Banerjee) is commendable and does indeed make a strong case in leveraging change, these guys and their products still form only a tiny part of the larger movie consuming universe. "The recent hoo-haa created by the press and word-of-mouth has led people to believe that change has arrived. That is laughable. The bigger banners and the superstars stick to their masala and formulae and rake in the loot — be it yesterday's Ek Tha Tiger and Rowdy Rathore or the to be released Talaash, Dabbang 2 and Jab Tak. Occasionally a Wake up Sid or Chak De does mosey in from the Karan Johar or YRF (Yash Raj Films) camps, but by and large, formulae rules."
Veteran TV and movie actor Aloknath agrees. "Sure this new breed of films are realism driven (raw and hard-hitting) and are making waves with a section of the audiences, but that can hardly qualify as influencing or disturbing the status-quo. It's like this. TV today is a monster and to combat it, viewing experiences has to be special, unique and something that cannot be replicated on TV. The big banners combat it with hi-glamor and star-power; the small-budget guys, with adventurous forays into little known Wasseypurs." Aloknath believes that desperate times call for desperate measures and that's how the scene is panning out. "Koi breakthrough or coming of age hua nahin, Boss. Survival!"
Author (The Last Train to Nowhere) and director (Love Songs), Kolkata-based Joybroto Chatterjee is of the opinion that while the "Bollywood circus continues, certain side shows have come into play. The have-nots seem to have been kicked upstairs. Suddenly the disabled and hinterland tales have come center-stage and treated with fresh, honest insight and sensitivity that was totally missing in the earlier movies. Simplistic, the hinterland earlier was either an idyllic space corrupted by the city-slicker or the back-of-beyond terrain of the underprivileged ganwaar ignorant of sophisticated metro driven taur-tarika. The disabled too, were usually caricatured or perceived as objects of ridicule. Today with the Wasseypurs, Ishqzaades and Shanghais, Guzaarishs and Barfis, a new caring, compassionate look has replaced the earlier jaundiced one.
"Also drama, color, passion and honesty powers these new narratives. That's truly wonderful. However overall the tiger growl still rules and these films are instantly wiped out when any of the Khan releases happens. Sideshows, that's what they are!"
Reputed critic Saibal Chatterjee concurs: "While appreciation is definitely due to all these film makers for providing diversity and a larger spread of interesting films, the mainframe remains intact. No big banner wants to take risks. The day mainstream star hunks and glamour babes are replaced by genuine, brilliant actors in even moderately budget starrers from the big production houses, that's when real change will happen. Until then, these will provide exciting diversions; important, necessary but nowhere powerful enough as a movement to threaten B-town or influence the star crazed junta."
Kolkata-based film-maker Rituparno Ghosh wonders whether any discussion is even warranted, "because it's just not a fair and even playing field." He points out: "Barfi, for example is a fine effort — is the talk of the town, with press and social networks going bananas. Are regional films (equally good) ever given a chance to attain such visibility? Besides mainstream actors engaging seriously with parallel cinema simultaneously is stale news in Kolkata. Way back in the sixties top leads like Soumitra Sen, Sharmila Tagore, Aparna Dhar, even superstar Uttam Kumar starred in both these genres with great success. I am sure this has happened in the south too. Sadly, Bollywood and its crazed audiences have confused the difference between internationalization and globalization. One is cutting across, powered by its universality while retaining its cultural identity. The other is flattening out, uniformity, assembly line stuff."
Ghosh believes that the essence of the real Bollywood, in their hysterical attempt to go global, is sadly fading. "How I miss those larger than life projections. I am a true fan of what the old Bollywood stood for. This one is neither here, nor there," he concludes.
Director Leena Nayak believes that apart from their merit, these films have created waves because of the economics and marketing: "In these consumerist times, quality is not enough; they need to be sharply marketed. Once this is done it attracts eyeballs and pre-empts theater footfalls. The new breed of filmmakers are totally in the loop about these things and compensate their small-budget efforts with interesting non formulaic content and very cleverly pitched promos. The combination usually works. However let's not even begin to talk about creating a dent for one very special reason: to the Indian masses, movies mean escapist entertainment and no one does it better than Bollywood. Even the more educated, intellectual, sophisticated and evolved (for chilling) will reach for the stars!"
Ok, ok. But what about heroines? Could one imagine a mainstream heroine having the guts to essay the role Vidya Balan did in The Dirty Picture? Or mainstream hotties doing deaf-mute and autistic roles, like Ranbir Kapoor and Priyanka Chopra in Barfi? Or even pulling out the stops and going the distance like Sridevi in English Vinglish. For a moment let's be a little less cynical and look at English Vinglish in a normal, un-arty way, in a normal movie-viewer mode. For one, it pays old fashioned and charming homage to the homemaker and for a change does not project kids as the typical gullu, gullu, cheewty, pie or precocious monsters playing catch-up with grownups, but normal kids. Sans cliches, melodrama or chest-thumping in corny filmy patriotic fashion, it hits the socially liberated button and comes up trumps because of the innate honesty that lights up this journey.
At the end of the day, while it's true that Bollywood and a dumbed-down media are forever either in congratulatory or mourning mode, this new bunch of films, directors, production houses and stars definitely need a big shabashi! However, none of this would ever be possible without the most critical driver of this glorious movement — a mature and evolving audience! Sure the Khans and Khannas, Kapoors and Kumars will continue doing their mainstream blockbusters, but alongside, when you have such a gloriously diverse fare, suddenly, life is beautiful.