Arts
Are Heroines the New Heroes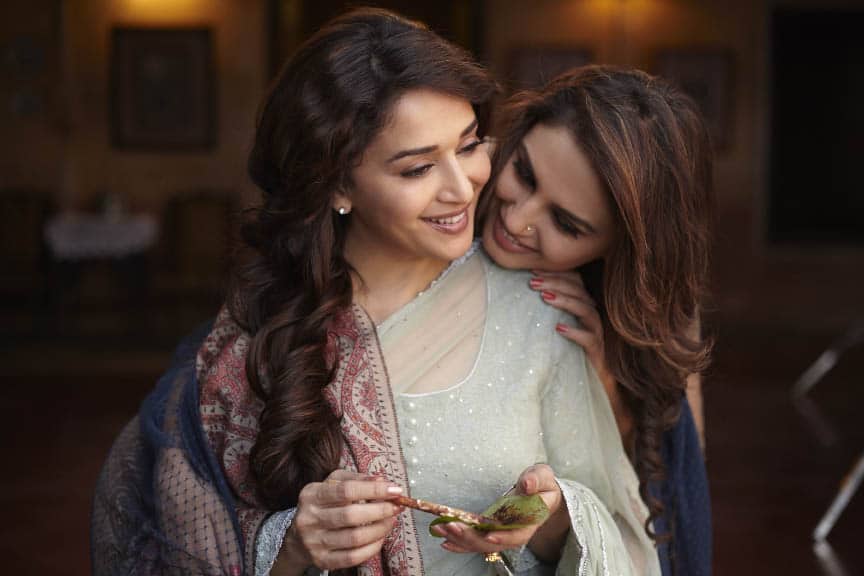 There is an exciting space and opportunity for bold film-makers and gutsy, gifted actresses to rise above the stereotype, safe, comfort zones and go where few have dared.
International Women's Day – celebrated with the usual, predictable hi-pitched noise across media -got me wondering whether it was old, faithful tokenism once again on a hysterical over-drive or a genuine celebration recognizing and saluting the beauty, relevance, power and worth of a mostly-marginalized fraternity who occupy half the sky …
As a film buff, I quickly deflected my thoughts movie-wards. The latest releases Gulaab Gang and Queen are remarkable because they are, almost, hero-less. Both films, despite this shocking lapse, have received critical and commercial acclaim, as bold ventures challenging the status quo in an environment where writers, directors and producers are terrified of taking leaps into the unknown …
In all truth, however, it is not as if this genre of woman-centric films has no precedence in Bollywood. Remember Mother India, Bandini, Sujata, Mamta, Khubsoorat, Umrao Jaan and more recently No On Killed Jessica, English Vinglish, Dirty Picture and Kahani?
Unfortunately, these seem to be few and far between and, according to critics, with good reason. Despite our homage to a plethora of goddesses, we remain an overwhelmingly male-dominated and male-centric society. Why should Bollywood (reflecting and providing mass-entertainment for the masses) be any different? Hence, while posturing through corny, superficial and pretentious celebration of woman-related causes and concerns in many films, the end is a no-brainer with the return of the hero to show the world who is the real Boss.
Interestingly, Gulaab Gang has been preceded by at least two earlier films where women played powerful roles of the lawless kind. Remember Shekhar Kapur's landmark Bandit Queen, tracing the life of Chambal ki Rani, Phoolan Devi? Seema Biswas's stark portrayal of an exploited and brutalized woman striking back by becoming a leader of bandits won her a National Award and the movie, miles of publicity. In fact, to this day, Seema is best remembered for that role. Kapur too became a celebrity and Bandit Queen played no mean part in leading him to Elizabeth.
The other was Vinay Shukla's Godmother – loosely based on Mafia Queen Santokben Jadeja – played with chilling realism by the powerhouse, Shabana Azmi. While mainstream movies have mostly avoided pursuing femme-power material, alternative and regional cinema have celebrated this genre time and time again. Satyajit Ray's timeless Charulata, Mahanagar, Teen Kanya; Aparna Sen's 36 Chowringhee Lane and Parama; Shyam Benegal's Ankur, Bhumika and Mammo; Balachander's Sindhu Bhairavi; Mahesh Bhatt's Arth; Rajkumar Santoshi's Damini; Ketan Mehta's Mirch Masala; Rituparno Ghosh's Abohoman, Bariwali and Dahan. The list is endless. International cinema too has traversed this route with passion. Some outstanding examples include the Japanese Mikio Naruses, When a Woman Ascends the Stairs; Noah Baumbach's Francis Ha; Haifaa Al Mansur's Wadjda; Margaret Von Trotta's Hanna Arendt and of course Ridley Scott's feisty and memorable, Thelma and Louise.
Question is: If today's Gulaab Gang and Queen and yesterday's Dirty Picture, Kahaani and English Vinglish have emphatically demonstrated that heroines can be the new heroes, why this hesitation to challenge the status quo and continue the clichŽd second-class-citizen act in ghisa pita potboilers as glamorous props? While the big 4 – Katrina Kaif, Kareena Kapoor, Priyanka Chopra and Deepika Padukone – have exhibited fine histrionic talent when called upon to do so – Rajneeti; Omkara/Chameli; Barfi, Fashion; Cocktail, Chennai Express, Yeh Jawaani Hai Deewani – isn't it a crying shame that they have never ever seriously attempted breakout, lead roles that drive the main narrative?
Reputed film critic Saibal Chaterjee says: "B-town is primarily about the Khans, Hrithik, Akshay and Ajay calling the shots. A Khan-heroine, especially, appears to be a big deal, because it guarantees tons of publicity across the entire media spectrum. It's also a huge comfort zone and demands nothing more than a special kind of Bimbo-ish quality because, at best, they are there as glam, sexy props. In this scheme of things, actresses like Vidya Balan and Kangana Ranaut can never hope to fit in, because they are too individualistic and non-glam in the conventional, Bollywood way.
Does that matter?
Dirty Picture and Kahaani categorically proved it doesn't and in fact Vidya was dubbed, in some circles, as the fourth Khan. Kangana's mind-blowing turn in Queen – a low budget, un-sung movie with little audience interest or connect – is a huge, sensational surprise attracting rave notices from industry hotties and general audiences alike. Kangana Ranaut, despite interesting portrayals in successful films (Gangster, Fashion, Life in a Metro, Tanu Weds Manu, Krish 3) has never really got her due… until now. Leading the pack of wows is the towering Big B Amitabh Bachchan: "Your complete disbelief of a camera in front of you is an accomplishment all artistes strive for. May your amazing talent grow with every film and may you prosper."Aamir Khan joined in with "Guys, you just have to watch Queen!"with Karan Johar adding "Kangana is beyond brilliance. Vikas Bahl, director, too is a star."
Ajit Andhare, COO Viacom 18 Motion Pictures, one of the producers of the film, said: "As a studio we believe in the power of storytelling, putting characters above everything else. We feel gratified that the envisioned project at the script stage has not only come alive but touched a collective chord in such a positive way."Moral of the story: There is an exciting space and opportunity for bold film-makers and gutsy, gifted actresses to rise above the stereotype, safe, comfort zones and go where few have dared. It may not be Rs. 200 crore territory, but the return on investment in terms of respect, admiration and applause could be way beyond.
Another veteran film critic Rauf Ahmed comes recalls: "I once asked Javed Akhtar why his best films with Salim Khan were so male-centric and his answer was honest and frank. He confessed that, in all truth, the duo could never really get into the hearts and minds of women with the same sensitivity, felicity and ease as they could of men and it was no use posturing or pretending so they stuck to their core competence – male zones. That is largely the issue. Also, there is a popular feeling that in these Rs.200 crore times, women-oriented projects are at best, niche ventures attracting more good reviews among the intelligentsia than big bucks or mega footfalls. Hence they are risky proposals and not worth attempting for mainstream consumption."
Ahmed adds that even the top A-lister heroines are resigned to this fact and prefer dwelling in comfort zones by cozying up with marquee heroes. Their regular star-turns as item-bombs (Sheila Ki Jawani, Fevicol, Ram Kahe, etc.) confirm this in no uncertain terms.
In conclusion, to sane moderates, Gulaab Gang and Queen are indeed glorious statements demonstrating the fact that there is life beyond the Khans for exciting, interesting and meaningful alternative tracks that engage, inform, entertain and enrich in equal measure .. without any legitimate hero.